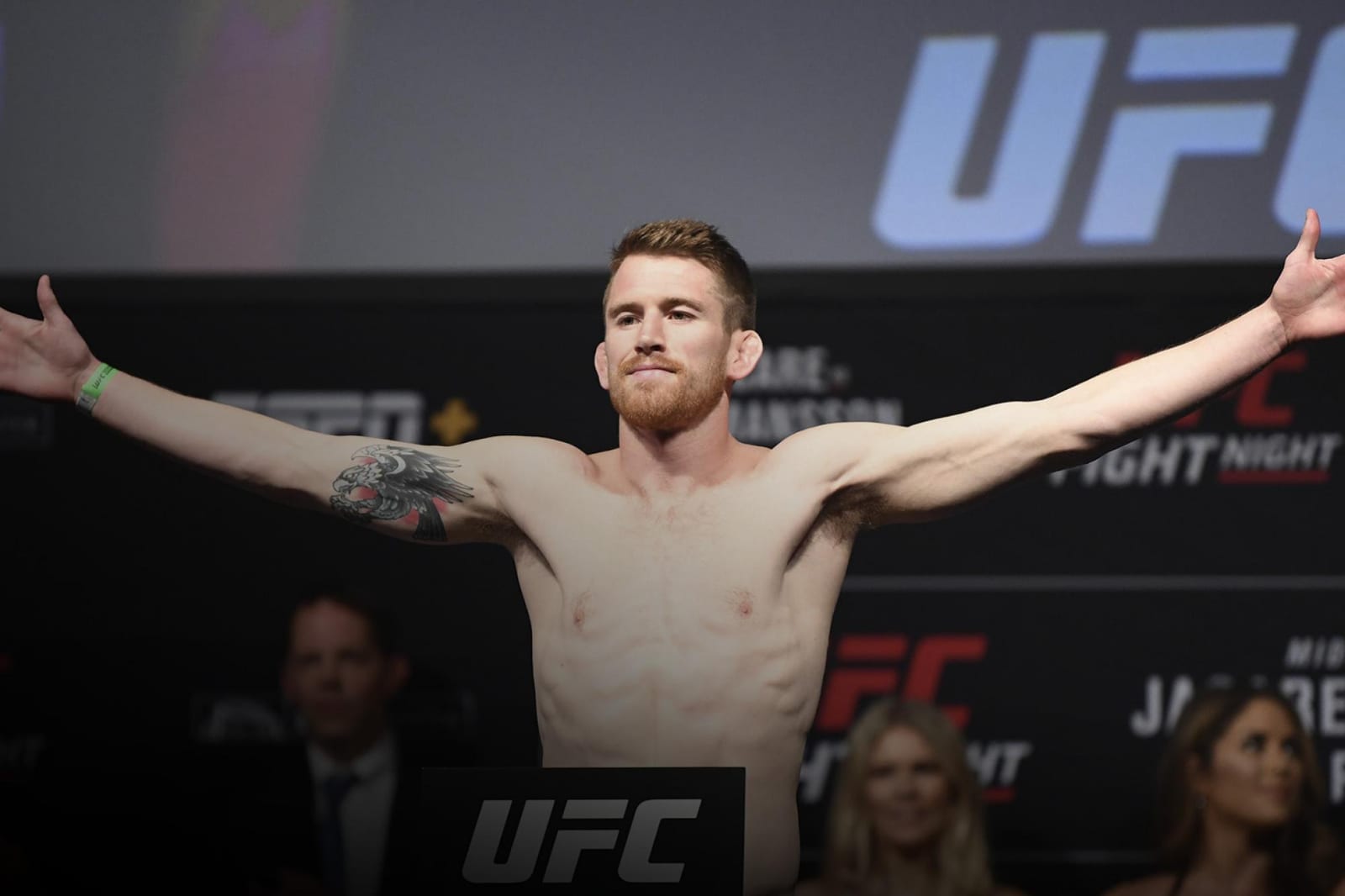 UFC bantamweight contender doesn't particular mind which route he takes to title contendership at 135-pounds.
The 28-year-old Colorado native Sandhagen is 6-1 in his UFC career to date with the only loss coming to the man expected to challenge Petr Yan for the title, Aljamain Sterling, and while he says that Sterling deserves that title opportunity, Sandhagen says that he is plotting his own course to the top of the division.
One route to get there would be directly through T.J. Dillashaw. The former 135-pound champion will return from a two-year suspension in January after testing positive for the banned substance EPO in the wake of a KO loss to Henry Cejudo in what was Dillashaw's bid to become a two division champion. Instead, thanks to the loss and the resulting ban, Dillashaw was placed on the sidelines for an extended spell.
And for Sandhagen, a fight with Dillashaw makes sense despite Dillashaw's positive drugs test.
"I think that I'm maybe one fight away from being that No. 1 guy," Sandhagen said to MMA Fighting. "When you kind of look at the division, [Cody] Garbradnt is hurt and he's at 125 [pounds] now so that's not really a possibility. Then you have Frankie [Edgar], who came off of a win against [Pedro] Munhoz, which isn't like as good a competitor as Marlon. Then you have T.J. [Dillashaw] that's coming back in January, who is known as one of the best bantamweights in history.
"I definitely think my No. 1 contender fight should be against T.J. just because it makes the most sense. I think that I have a pretty strong case now, and when T.J. comes back, he's going to have a pretty strong case. I'd love to fight him and then right after that when the winner of Yan and Sterling are ready to go, fight one of those guys in the spring or sometime."
View this post on Instagram
If it does end up being Dillashaw standing opposite him in the cage next, Sandhagen has no concerns as to his recent history.
"I'm almost positive I've fought some guys on steroids," Sandhagen stated. "Doing this for like 11 years now, doing kickboxing tournaments and stuff internationally, I know for sure I've fought guys on steroids. But I've always dealt with that because I knew it was part of the sport. I didn't let it intimidate me. I just honestly in my head, I just assumed everyone was on steroids, and if they wanted to do that, I was still going to beat them up.
"It's kind of easier for me to deal with the challenge. If you go into a fight thinking a guy is on steroids, that's going to mess with you. You're going to be like, 'Oh he's going to be really strong,' and I always dealt with that because I just knew I was fighting some guys on steroids. I always dealt with that like this guy is probably on steroids and I'm still gonna whoop him up. That's how I always handled it. That's where I had to put my head space in order to deal with it. It's either that or get really upset about it but being really upset about it isn't going to change the fact that I was still having to fight those guys."
Comments
comments