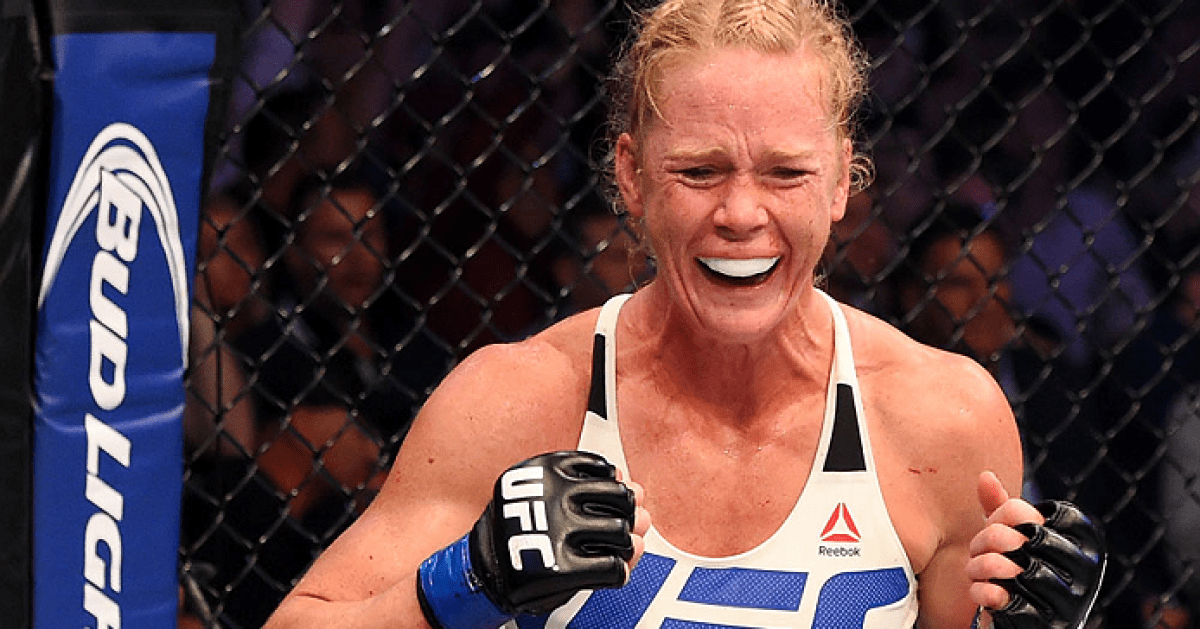 When Holly Holm defeated Ronda Rousey, the MMA world went into overdrive. For Holm, the large underdog, to have beaten the previously untested Rousey in such a devastating fashion remains to this day one of the most iconic images in the sport's history.
But if the odds were against her then, Holm could well be facing an even sterner test with Cris Cyborg at UFC 219. Cyborg, the UFC women's featherweight champion, hasn't been beaten in MMA in over a decade, and is consistently described as the most ferocious female to step into the cage.
A hulking muscle mass who walks around nearer 170-pounds than her fighting weight of 145-pounds, Cyborg has destroyed any athlete who steps in to face her. While Holm has been considered a big bantamweight in the past, she'll be giving up the size and strength advantage to the Brazilian considerably.
So, according to Holm's coach Mike Winkeljohn, Cyborg had better make the weight.
"I'd assume she's always had to cut a lot of weight to get there and stuff, and there's always been people looking the other way," Winkeljohn said, speaking on Submission Radio. "You know, I personally think that sometimes fighters don't make it, and in this case she's got to make weight cause it's a world title fight. But if she wasn't gonna make weight, there's no way I'd take the fight unless the judges gave us a point on everybody's scorecard.
"But with that being said, I think Cris will make weight. She has to it's a world title fight. I think she'll have a little bit more size than Holly that way, but you've got to be careful what you wish for, it depends on how long the fight lasts."
Still, after seeing Holm's ability to defy the oddsmakers in the past, Winkeljohn has no hesitation in claiming his charge will do so again.
"Oh, Holly's stopping Cris Cyborg probably later in the fight," he said. "You know, round four, round five she's gonna finish the fight, shock the world again."
Comments
comments