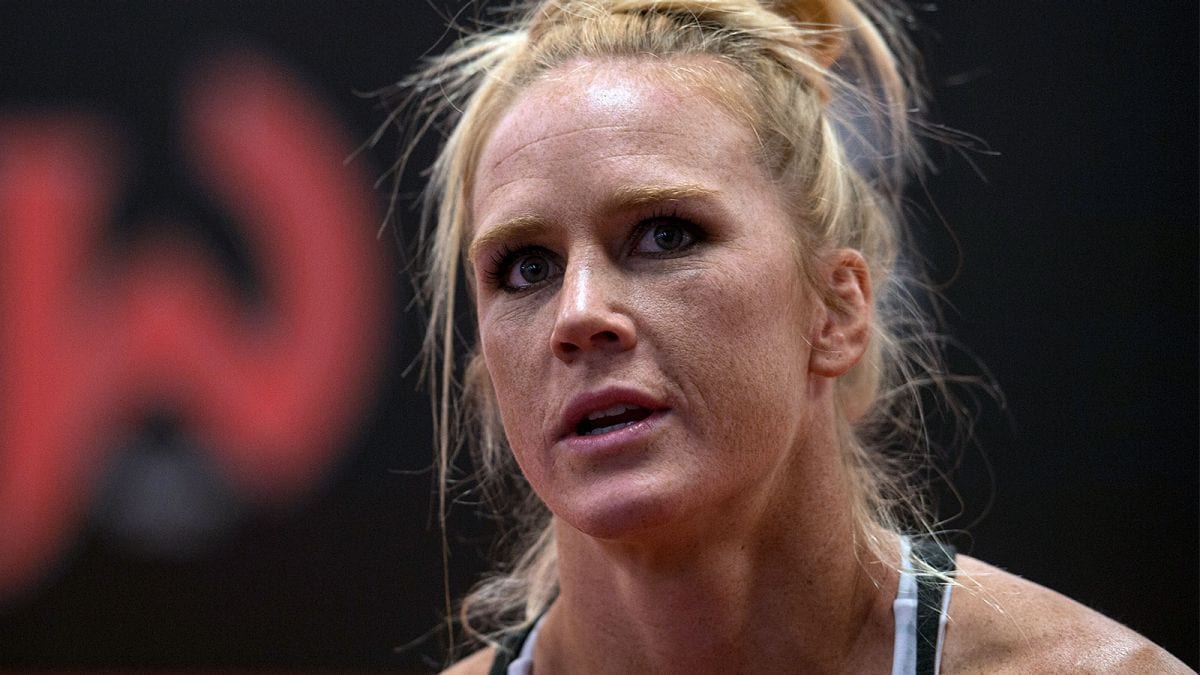 If there had been rumblings of a potential boxing match between Katie Taylor and Holly Holm, someone forgot to tell the former UFC champion.
With Taylor's recent rise on the European circuit, and a fanbase not commonly seen in women's boxing, some had suggested that Holm — herself a hugely popular athlete — could return to the sport where she originally made her name for a superfight.
But while members of both Taylor and Holm's teams had suggested there was a pathway to that contest, Holm herself considers the book on her boxing career firmly closed.
"I don't feel the passion to box anymore," Holm said at the UFC 219 media day. "I never want to offend anybody from the boxing world, I 100% am so grateful for my entire career in boxing. The reason why I came to MMA is because this is where my passion is now. So I wouldn't go back just to say I could or would, because that's not really what I'm passionate about right now.
"Right now, I'm telling you, I just don't have a passion for boxing," Holm continued when specifically asked about boxing Taylor. "If I don't feel it in my heart, why would I do it? So that's really as far as it goes, you know? It would be a lot of pressure. Especially with this happening, I mean that's one of the main [suggestions] is 'you gotta box, because now this is your time to finally box with a lot of people watching'.
"It's just not where my hearts at."
–
Comments
comments