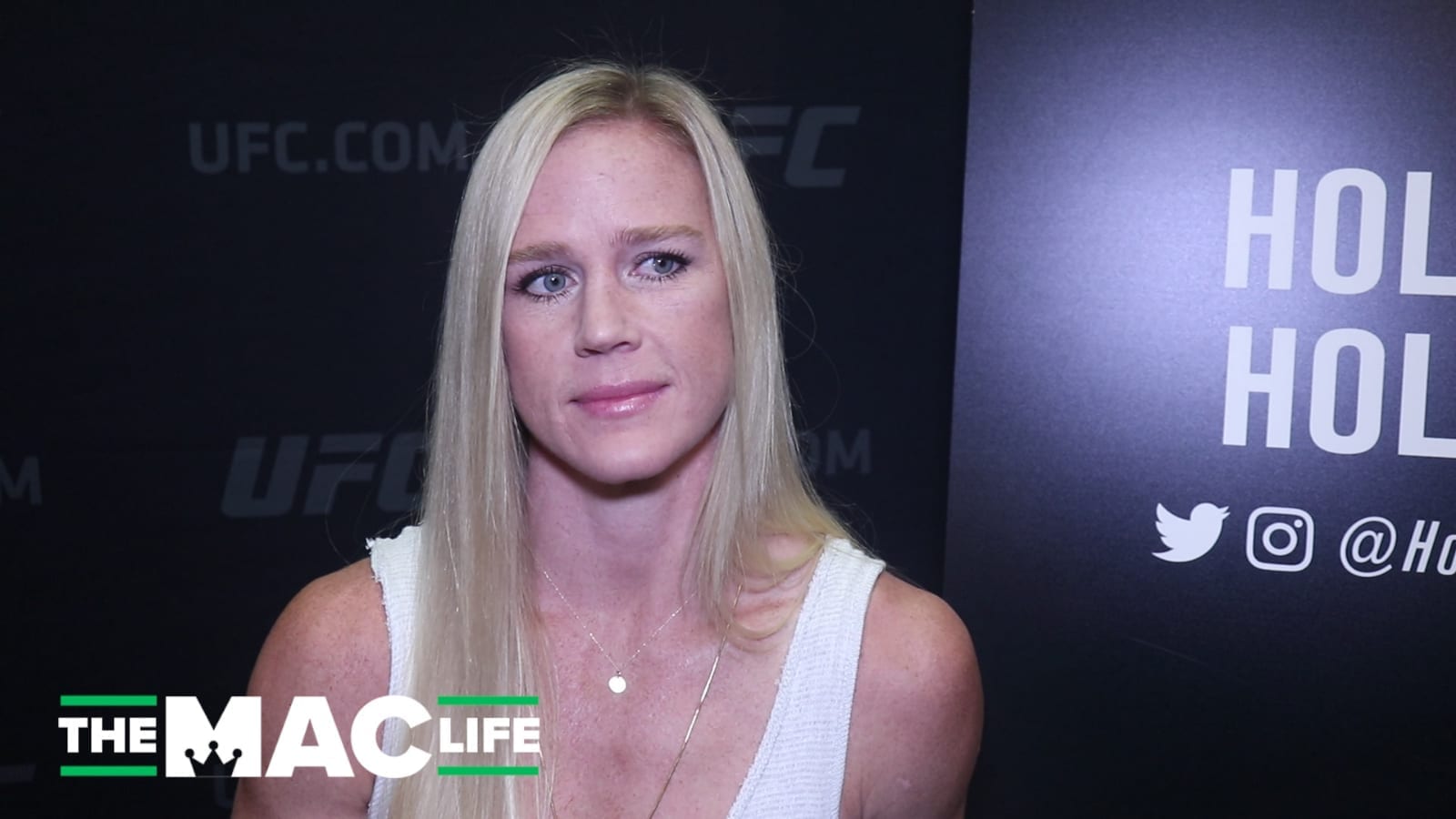 Holly Holm was defeated by split decision in her UFC main event fight with Ketlen Vieira last Saturday night — but the manner of the loss has left the former bantamweight champion angry.
Holm, 40, was fighting for the first time in over 18 months and was seeking what would have been third win on the bounce but two of the three cageside judges opted to give the fight to Vieira by a score of 48-47. The sole dissenting voice, Sal D'Amato, scored the fight the same but in Holm's favour.
But after thinking she did more than enough to secure the win, Holm made sure she had her thoughts on the matter known post-fight.
"It's just frustrating, because I think a lot of times these judges haven't been through a training camp and see what you put on the line, and then when it comes short, just because they decide, 'Well maybe I'll throw this round here or this round there,'" Holm said. "I don't agree with them. I'm pretty upset with them.
"I know it's a hard position to be in, to be the judge, you have to make that decision right there, but I felt like I won."
Holm added that she felt the fight should have been scored as a 4 rounds to 1 victory for her, conceding that Vieira did enough to win the second after coming close to a finish with a rear-naked choke.
"I felt like she had round two but at the end of the fight, I truly felt in my heart that I won the fight," Holm stated. "So I'm disappointed.
"I really don't give her three rounds. You would have to give her three rounds to win the fight. I don't really give her three rounds. But I always want perfection on my side so I want to make it so clear that there's not even a question but I really felt like I won the fight."
However, Holm also stated that this will be added motivation to ensure that she puts away her opponents in future lest she be forced to rely on the lottery of a judge's scorecard.
"It's a loss now," she said. "I've got to be able to be back, be better and not ever let it be a question."
Comments
comments