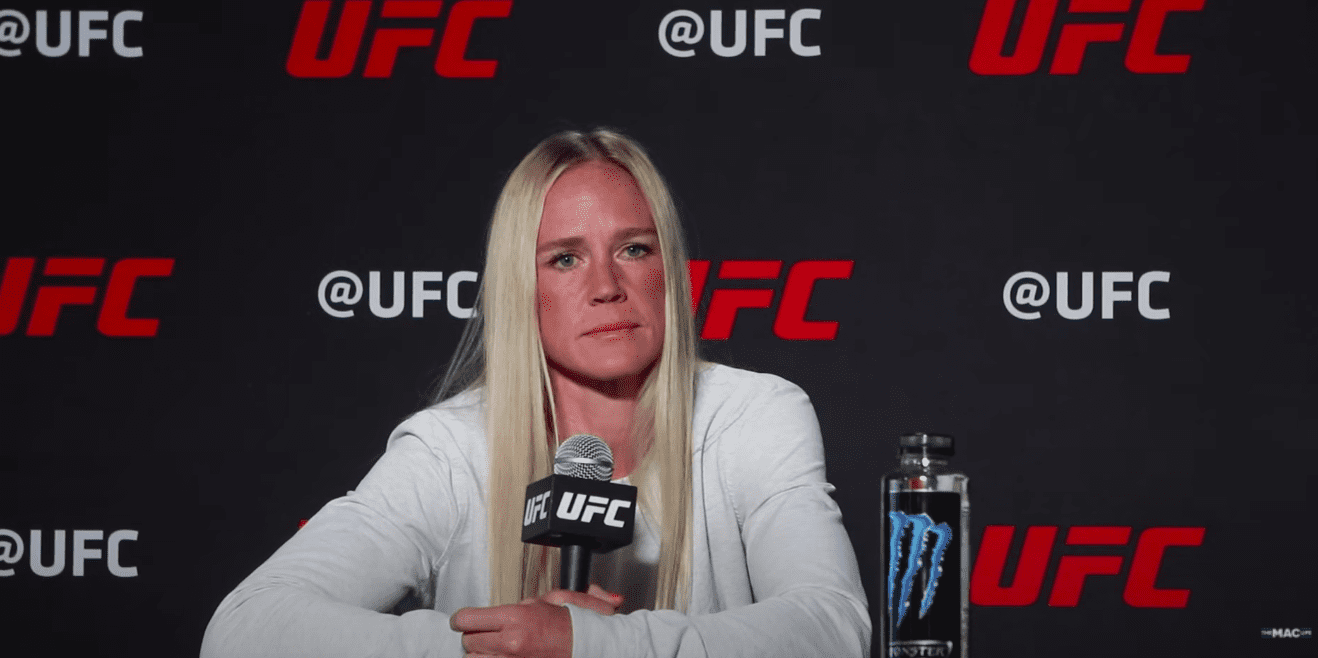 Holly Holm is part of a very short list of athletes who have had success in both boxing and mixed martial arts.
Holm, 40, takes on Ketlen Vieira in this weekend's UFC main event in Las Vegas in what will be her first outing in the best part of two years. A win, her third in a row, will place her on the verge of another title shot in the UFC's bantamweight fold but speaking to the media this week, Holm talked up another potential opportunity which might soon present itself in the aftermath of the recent record-breaking boxing match between Katie Taylor and Amanda Serrano.
Holm, a former multiple weight champion in boxing, has been linked to a fight with Taylor for several years — and after being namechecked by Taylor's promoter, Eddie Hearn, as a potential opponent for Taylor, Holm admitted that she is interested in the potential blockbuster fight.
"I think it's good in life to dream, right? And you think about things that intrigue you and things that you look forward to and things that could possibly be exciting," Holm told TheMacLife. "But I'm not getting so focused on that that I'm not focused on what I'm doing. I really am so MMA motivated right now."
Holm added that the intrigue comes  "because of the fact that it's at a whole different weight class. I fought at 140, 147, and 154. I've never fought at 135 in boxing. That's mostly been my MMA career. So it's like, am I supposed to go back and fight at a fourth weight, and get a title in a fourth weight division? And not only that, but against the best in the world?"
She added: "To be able to show that I can go back, and compete at the highest level, and still get a belt. Does that intrigue me? Yes. So that kind of sparks some of that passion that hasn't been there. But, that's not what my goal is right now. My goal is MMA, and I still have my contract in place and my fights in place, and I want to win here regardless."
Hearn recently stated that Holm is on a list of potential opponents which also includes Cris Cyborg, as well as the Serrano rematch.
"There are three fights for Katie Taylor next," he said. "There is Cris Cyborg, Holly Holm or Amanda Serrano. We've had an approach from government level in Ireland, they want to do Croke Park, it would be an incredible moment for Katie Taylor."
Comments
comments