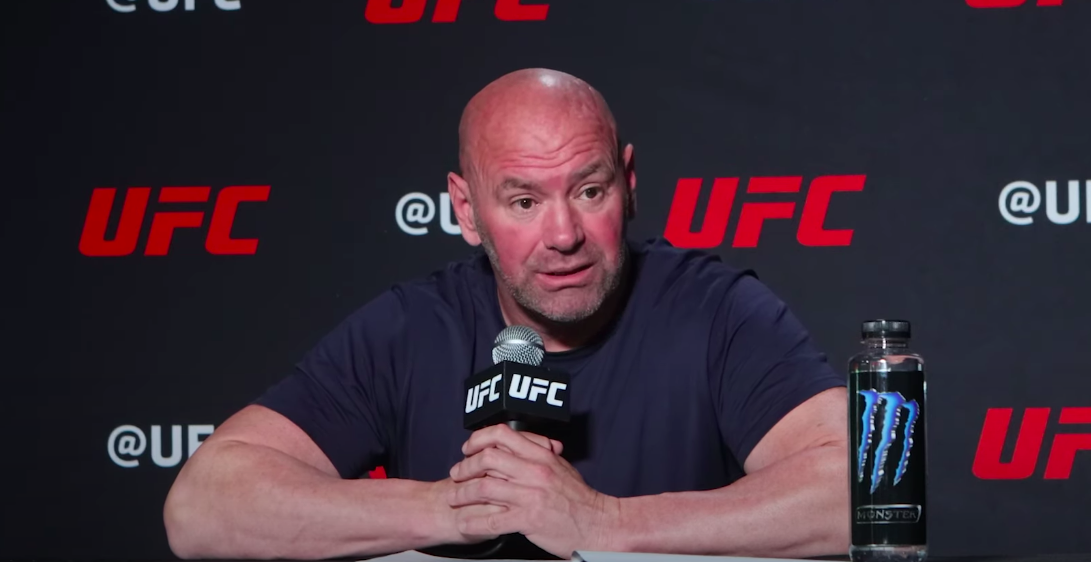 With one flick of his left leg, Leon Edwards has changed his life.
Edwards became just the second British fighter to claim a UFC title with his stunning buzzer-beater come from behind headkick KO win against Kamaru Usman in Salt Lake City last Saturday night. It was a moment in which Edwards realised his long-held dream, and came after an extended run of bad luck which saw him attached to several fights which ultimately fell apart for a variety of reasons in the last two plus years.
But when it was his time to shine, that's exactly what he did — and speaking to the media, including TheMacLife, in Las Vegas on Tuesday, White said that Edwards is about to experience a whirlwind of change to his life.
"[Usman] is looking forward to the rematch and I saw Leon today, too. That kid's walking on water and couldn't be higher than he is right now," White said. "He's down, he's ready to defend. He's ready to take on whatever it is. He's going on a whirlwind media tour when he goes home. A lot of stuff changes when you get that belt. His whole world's about to change in the next few weeks but he's ready for it.
"Talk about somebody that's had nothing but bad luck and one of the things that we were talking about was — that kid accepted the Khamzat [Chimaev] fight two or three times, who was unranked. He's legit, man. That kid is legit. He was down to fight anybody, anytime, anywhere. He just had a really great string of bad luck."
As for when — or more precisely where — the Edwards-Usman trilogy might be completed, White said that he has already begun looking at host venues in the UK, but added that it won't necessarily take place in London, something which opens the door to potentially holding the fight in Edwards' native Birmingham.
"This thing is going to be so huge, not just for the U.K. but for Europe," White stated. "We would hold it prime time in the UK. We're looking at every option out there right now. We're looking at all the venues in England. Not just London, we're looking at every venue in England. We're looking at everything. There's a lot of curfews and things you gotta deal with in England but we literally worked on that today.
"We put a fight night on at the O2 and it sells out in minutes. Imagine what we can do with this thing. It's gonna be massive over there. We weren't planning on going to England again. Just like last time I left England."
Comments
comments