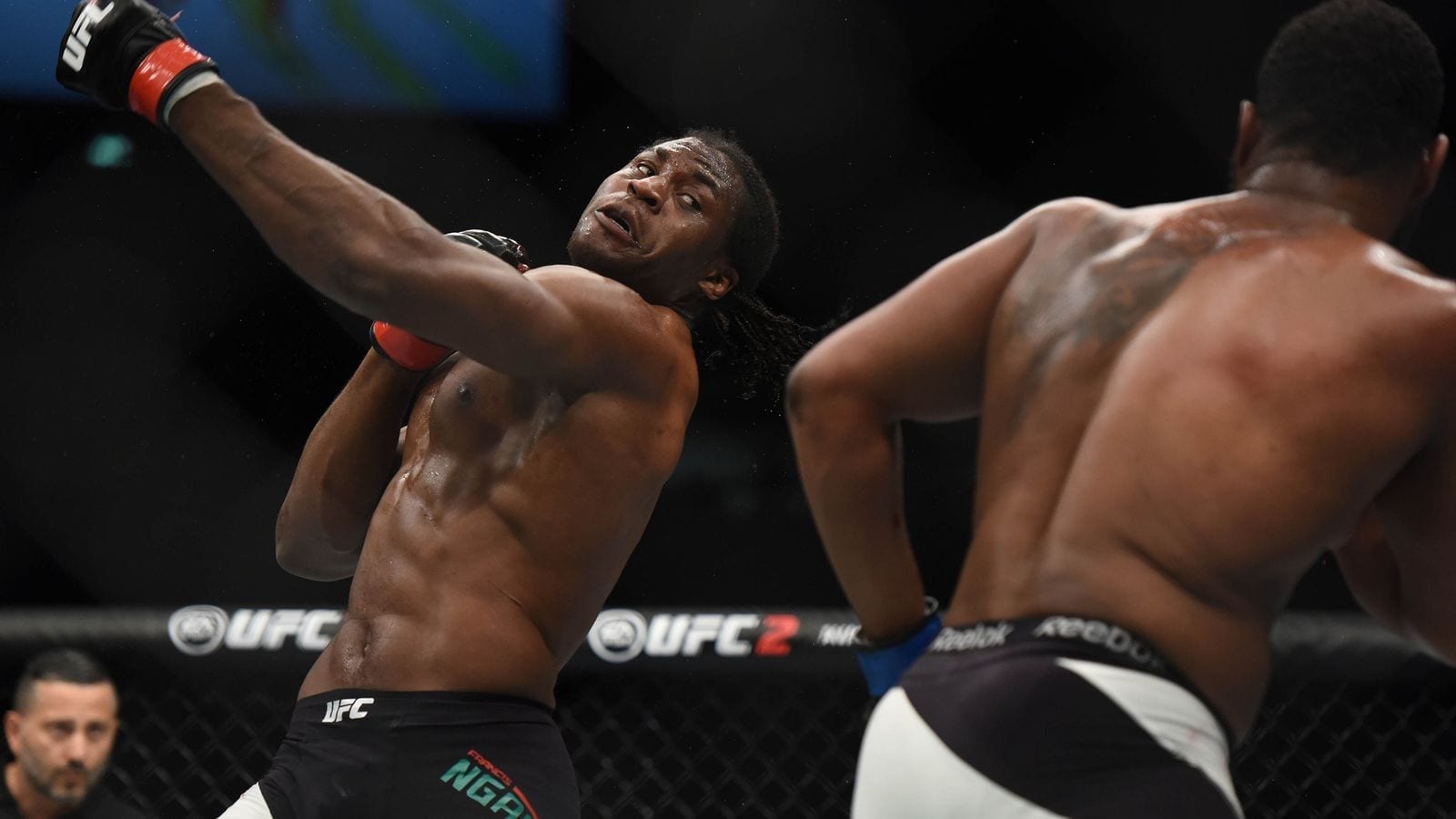 This time last year, Cameroonian behemoth Francis Ngannou was considered to be one of the most dangerous fighters on the face of the planet.
That reputation was only underlined when, last December, he scored one of the UFC's most memorable knockouts in the company's history, flattening seasoned striker Alistair Overeem with a left hook/uppercut thrown like a pitcher would throw a fastball.
However, the heavyweight hasn't been able to repeat his success so far in 2018.
That Overeem knockout propelled Ngannou into a title bout against then-champ Stipe Miocic, a vastly experienced fighter who used his technique to nullify the threat which was posed by the challenger.
In his next bout, Ngannou appeared gun-shy in a bout billed a shootout with fellow heavy-hitter Derrick Lewis and came out on the wrong side of dud unanimous decision defeat.
Ahead of this weekend's bout in China against Curtis Blaydes, an opponent he has already best, Ngannou says that after two poor performances, he is once again ready for fireworks.
"I was under high pressure, I put myself in some place that I couldn't manage. When I realized things were wrong I just took a step back. I tried to remind myself why I am here. What made me take the decision [to be a fighter]," he asked rhetorically in an interview with the South China Morning Post.
"And then I realized that it was my dream. It wasn't a random choice. What made me be here? It's my talent. At some point I forgot that thing. Last time I was still dealing with my loss to Stipe. I carried that loss with me. But you can make sure that won't happen again. You will now see the Ngannou that you saw before. It might sound selfish but you need to remind yourself that you are good. You need to remind yourself that you are not at the bottom.
"It hurt me a lot to get out of that. On Saturday night, I am sure I have dealt with the past and I am going to move forward. Even when I lost two fights I didn't think I was at the bottom, I still had something in my heart. Now I believe in myself more than before. I learned a lot from my last two fights. Now I am coming back stronger, and you guys are going to agree with me."
Comments
comments