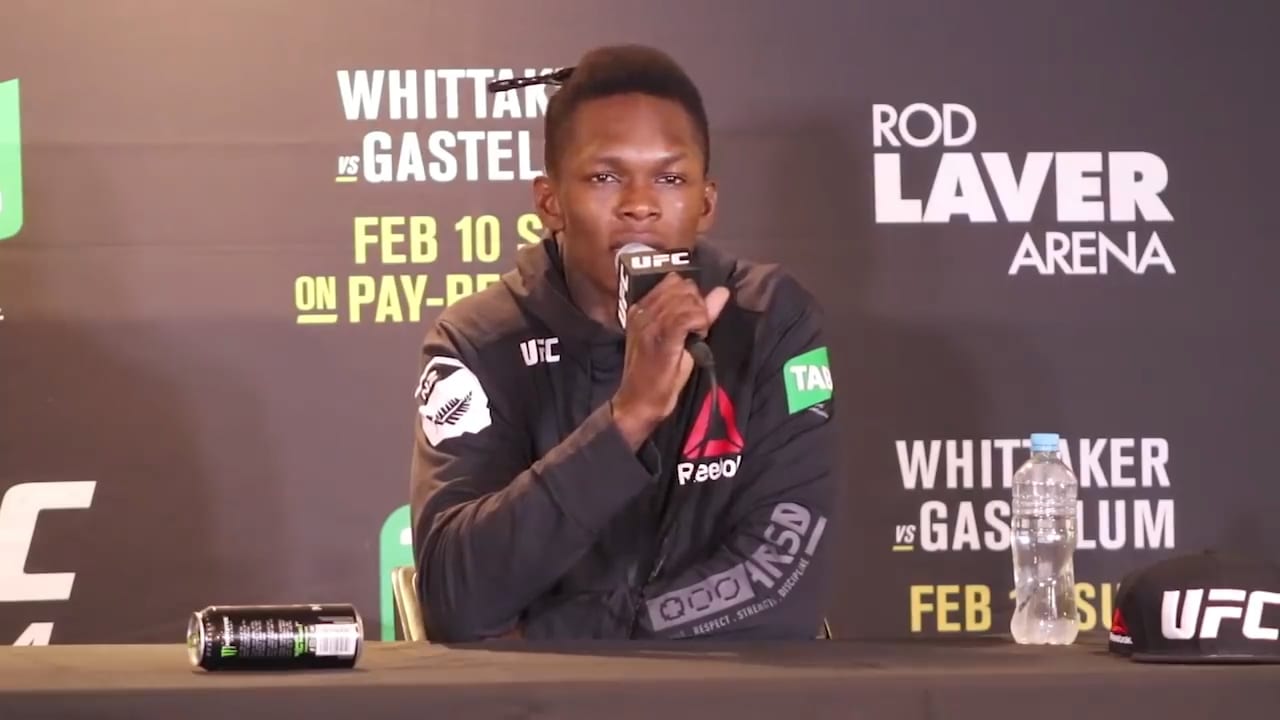 UFC middleweight champion Israel Adesanya and Jon Jones have been jawing at each other for months now, with 'The Last Stylebender' predicting that the two champions will meet in a super-fight during the 2021 International Fight Week in Las Vegas, but his perception of how that fight might go appears to have developed somewhat following Jones' contentious points win against Reyes in Texas last weekend.
Jones eked out a win on the scorecards in a fight which most casual observers appeared to have scored for the challenger. The close nature of the fight has led to speculation — some of this from Jones himself — that a rematch with Reyes appears inevitable but regardless of whether or not the fight is granted a sequel, Adesanya says that he saw more than enough.
"I've seen him. I've seen what I needed to see," Adesanya said to Sporting News.
"In the fifth round, he tried to turn it on, but he couldn't. Compare his fifth round to my fifth round against Kelvin Gastelum; there's a difference.
"He's washed up. He's done," Adesanya declared. "His best years are behind him. He's still great, but he's washed up now. He wasn't doing sh*t. He was winning the rounds, but it wasn't really doing sh*t. He was trying, but there's levels to this."
View this post on Instagram
The dominant narrative coming out of the fight is that judging in mixed martial arts need to be streamlined after one cageside official scored the fight 49-46 to Jones in a fight which most say was a far closer affair.
Adesanya says that he scored the fight as a draw but backed comments on the broadcast by the UFC's commentary team of Jon Anik, Joe Rogan and Dominick Cruz in which they heavily criticised the judges, as well as MMA scoring in general.
"I would have given it a draw, but it's one of those things; they put it on the line and it was a good fight, but I give it a draw. That (scoring) was ridiculous. Ridiculous.
"I liked the conversation (commentators) Jon Anik, Joe Rogan and Dominic Cruz had after the fight, where they were appealing to the public, saying, 'Please, can we come together for the greater good of the sport?' That was ridiculous. Whoever scored it like that, never judge again. Ever."
Of course, before any talk of a fight with Jones comes to fruition Adesanya has the small matter of a 185-pound title defence against Yoel Romero. After that, he says that fights with Paulo Costa and Jared Cannonier are potential options.
"I've seen what I needed to see; I'm the guy," Adesanya continued. "First, I have to take care of Romero. I have to take care of Paulo Costa and possibly Jared Cannonier, but 2021 — I don't care if [Jones is] still the champ or not — Raiders Stadium [in Las Vegas] in 2021, I'm going to go up there to 205 and do what I do."
Comments
comments