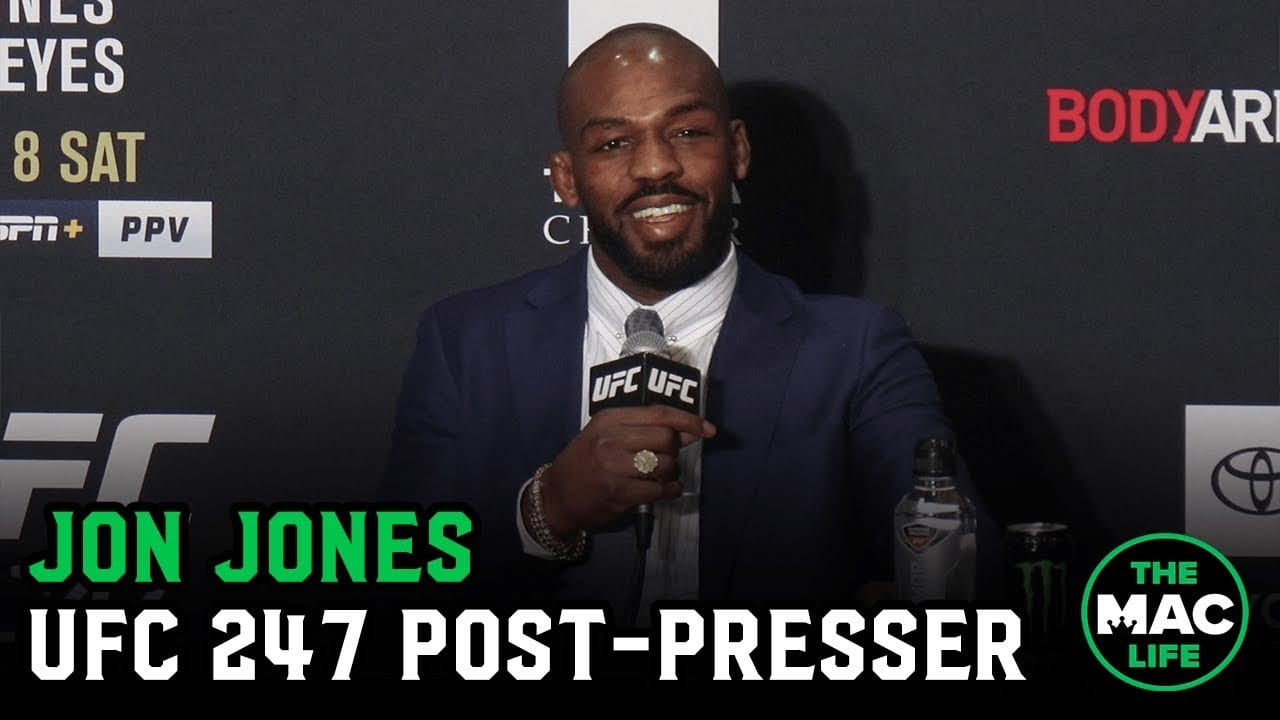 According to some, Jon Jones is lucky to waking up Monday morning with the UFC's light heavyweight championship still in his possession.
Jones, considered the greatest light heavyweight in history, certainly didn't have it all his own way through the 25-minute affair but was ultimately handed the judges' decision when the scorecards were announced. One card in particular, courtesy of cageside judge Robert Soliz, was the source of considerable controversy when it announced a 49-46 advantage to the champion.
Despite the victory, Jones admits that he and Reyes will most likely tangle again given the close nature of the fight and says that it is up to UFC president Dana White to put the wheels in motion.
"It's my job to embrace the toughest challenges," Jones told the media, including The Mac Life, at the post-fight presser in Houston.
"That's what a champion is being about. I fought Daniel Cormier twice, I had no problem signing the contract. I fought Alexander Gustafsson twice and had no problem signing the contract. If the people want to see me fight Dominick again, it's going to be up to Dana White to find a way to make that happen."
For his part, Reyes was adamant that he should have been declared the victor when speaking to the media at the press conference but whether or not the UFC will usher him straight back into a second fight with Jones remains to be seen. One thing is for sure though: Dominick Reyes has inserted himself as a top dog at 205-pounds and with Daniel Cormier now exclusively a heavyweight and Alexander Gustafsson's future still unclear, the light heavyweight division is more competitive today than it has been for quite some time.
Comments
comments