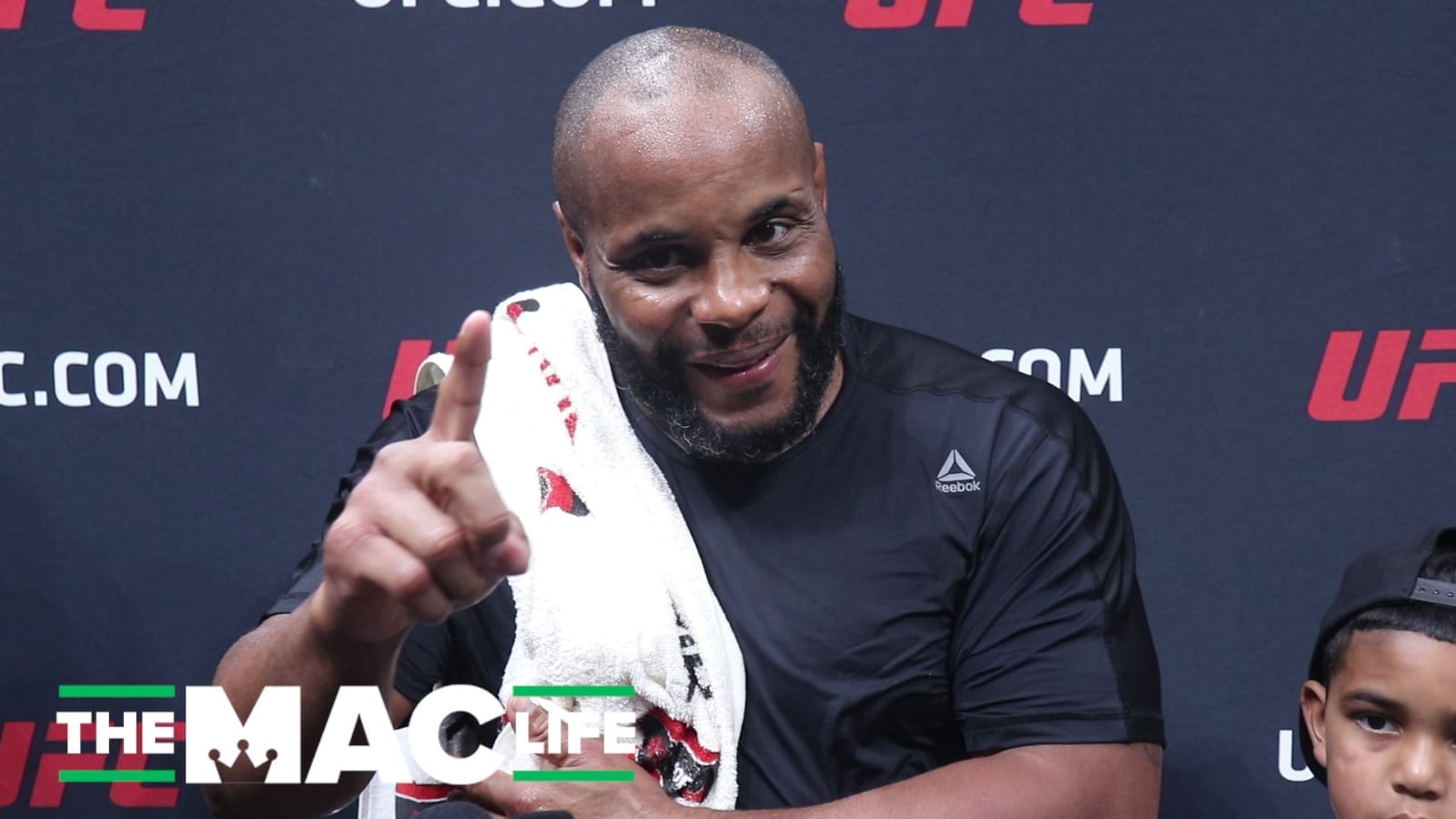 In an alternate timeline, Jorge Masvidal would be preparing for his first UFC title bout to take place in a little less than a month's time.
However, the fighter who was universally recognised as the 2019 Fighter of the Year will sit on the sidelines as Gilbert Burns challenges Kamaru Usman for 170-pound gold amid a public dispute with the company in which Masvidal was unable to settle on a deal in which he feels his talents demand.
"And for the #whiteknights that have commentating jobs with the UFC that say 'just fight', you guys should be embarrassed to call yourselves current/former fighters. Not one of you [have] been doing it as long as me and like me. There's a reason you are 'commentating'," Masvidal tweeted this week.
However, Cormier says that Masvidal must not be talking about him.
"I do believe he misses a very big opportunity," Cormier told ESPN's Ariel Helwani. "That was the fight [Masvidal vs Usman]. But like I told you, Gilbert looked as good as anybody I've seen in a long time, and I think he's a real problem for Kamaru Usman. Gilbert Burns, he said OK. Everybody else said no, it sounds like.
"I never said 'just fight'. But the guy [Masvidal], when he says current or former fighters, and he said you haven't been doing it as long as me, no I haven't. 'Or like me'. What does 'or like me' mean? Had as much success?
"Um, if he's talking about me I've done it like him if not better. I've done it better than most people in the world, so I think maybe he wasn't talking about me. If he was, it just doesn't work. Maybe he's talking about those others guys, that part 'or like me' doesn't work for me. I haven't done it as long, but in the time I have done it, I've done it better than just about anybody who's done it, if not better than anybody who's ever done it."
View this post on Instagram
 "I think those guys that are commentating, that's great," Cormier said. "They're making money, they're securing their future. Hey, you make a lot of money calling fights, it's a good job to have. I think, man, people just gotta chill."
Comments
comments