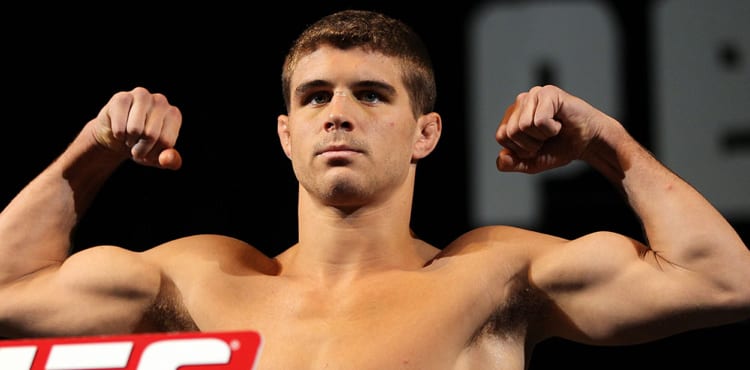 Ragin' Al Iaquinta certainly didn't mince his words when he was asked his thoughts on UFC President Dana White's proposed changes to the organisation's early weigh-in policy.
White has recently indicated that weigh-ins will revert to late in the evening, scrapping the current system which allows fighters a tw0-hour window to make weight on the morning of the day before the fight. He says that this decision was made in consultation with many members of the UFC's 500+ roster but, when contacted by various media outlets, the vast majority of fighters appear to prefer system as it stands at the moment.
One such fighter is UFC lightweight Al Iaquinta.
"His sense of reality is gone," Iaquinta said of White on a recent episode of The MMA Hour. "It's gone. It's shot. It's absolutely shot. It's scary. Now he's putting our health at risk. He's going to move the weigh-ins? So why did you move the weigh-ins in the first place?
"Because, in his mind, he wants more exciting fights. How are you going to get more exciting fights? Give the fighters more time to recover, right? Which is also beneficial to us because it's healthy. It's healthy for us to replenish.
"Even though it's healthier for the fighters, we're going to move it back to the nighttime, because he interviewed a million fighters? I haven't seen one that want it at night.
"So his sense of reality, you can't — it's almost like, you do an interview with him now, it's not about the truth, it's about his agenda. So, I'm weighing-in in the morning."
The practice of weight-cutting has become a hot topic in the mixed martial arts community lately after several high-profile failures to make weight. In fact, fighters who failed to register their contracted weight prior to their fight had been undefeated in the UFC in 2018, up until Yoel Romero's narrow decision defeat to Robert Whittaker in Chicago last weekend.
Another aspect of the change is that the UFC's evening weigh-ins used to draw a lot of viewers to YouTube, or any other platform they were displayed upon, and now with a new TV deal agreed upon it is possible that White sees reverting to the previous system as introducing another sell-able asset to their repertoire.
Meanwhile, it has been confirmed by the UFC that Iaquinta will face Justin Gaethje in late August in Nebraska.
Comments
comments