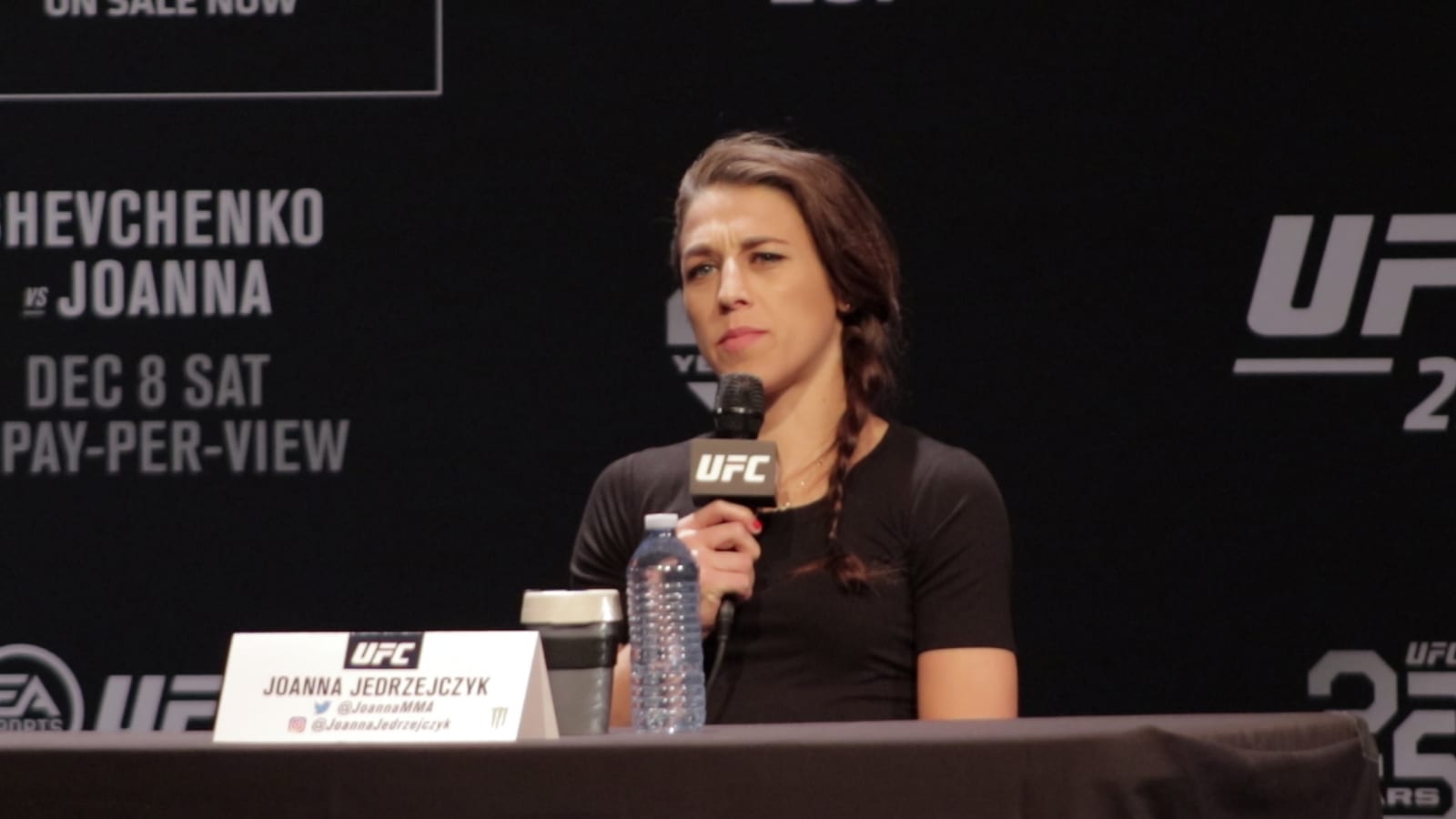 Say what you will about the heel personal that has been embraced by Colby Covington in recent years, but it has certainly brought him a lot of attention.
Covington has drawn criticism from all quarters of the mixed martial arts world for the brash persona which he used en route to an ultimately unsuccessful UFC title shot late last year and it has caused some headaches with regard to his status at the American Top Team training centre in which he has been a member for the majority of his top-level career thus far.
Jorge Masvidal has an obvious problem with Covington, as does another ATT member in Dustin Poirier and now you can add former strawweight champion Joanna Jedrzejczyk to the mix.
"He's a prick. I don't care about this guy. He doesn't know how to act. He's not a real man," she said to TMZ Sport days out from his world title challenge to China's Zhang Weili in Las Vegas this weekend.
"He was talking shit about Dustin Poirier, Jorge Masvidal, who he was friends with. You can't do that, you know?"
American Top Team has a reputation for inviting fighters from all across the world to train within their facility. Due to his the Polish fighter says that not everyone is always going to get along — but efforts must be made for fighters to have respect for one another, an attribute that she says Covington lacks.
"We have so many athletes from all over the world, different cultures, different experiences. But, we are all working together, supporting each other. Sometimes you like someone more, sometimes less. But, show some respect to your teammate. Don't talk bad about your teammates. This is what Colby did and he's paying the price."
Comments
comments