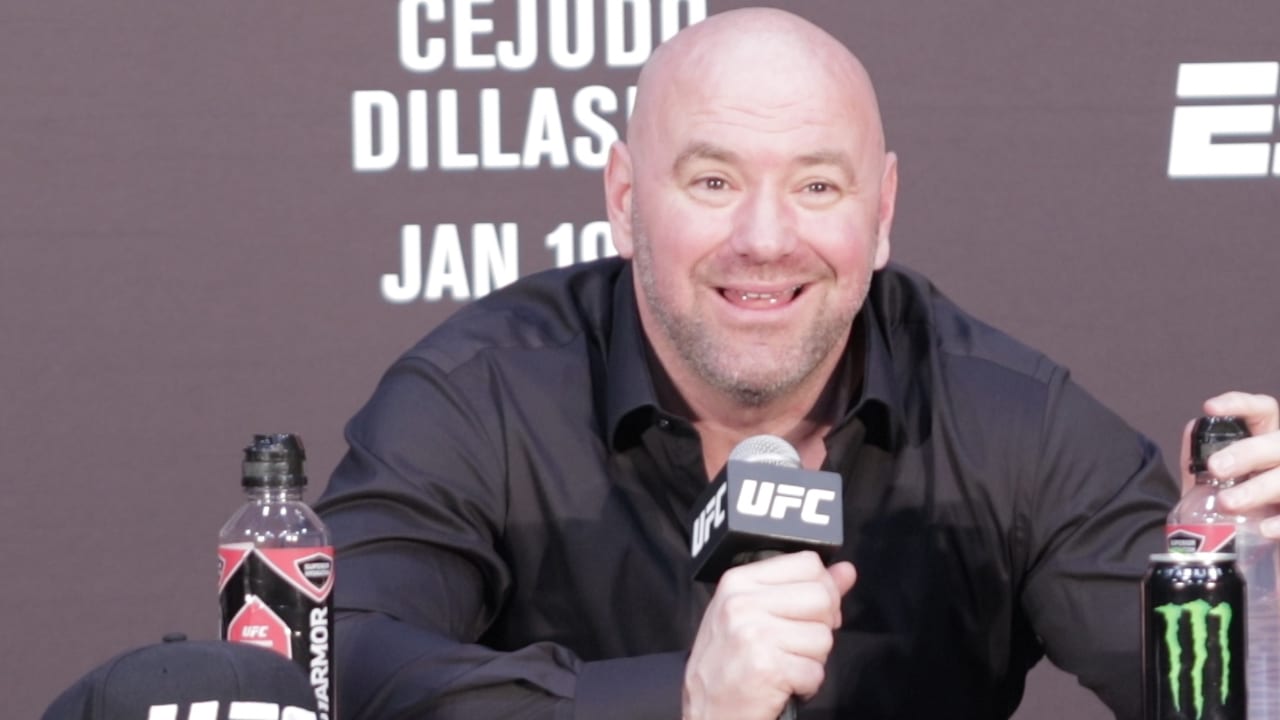 For a moment, Paulo Costa and Israel Adesanya looked set to meet in a grudge match for the world title.
Then, Costa suffered a bicep injury that required surgery, and we saw Adesanya move on to meet Yoel Romero this Saturday night in Las Vegas. For his part, Costa appears to be refusing to be forgotten and has already stated he'll be in attendance front and centre.
According to UFC president Dana White, Costa doesn't need to worry about facing the winner. He just needs to worry about recovering safely.
"He's next," White said, speaking to media on Tuesday (H/T Las Vegas Review) "He's next. If he didn't get hurt, that fight would be happening now. But he got hurt, and I respect him and I respect the fact that he wants to fight — 'I'm ready, I'm ready' — no you're not. You're not a doctor. And then he got some guy who's his buddy or something saying he's okay. No. That's not how this works.
"I don't want to push him and make him hurt himself again. Take your time, you're getting the fight, that fight's going to happen. Don't worry about it. He's close, but let's take our time. The more time the better with that injury. Then he starts throwing up videos of himself hitting the mitts and all this crazy shit that he probably shouldn't be doing right now.. but he's a freak athlete too, so who knows. I just don't want the guy to get hurt again."
Comments
comments