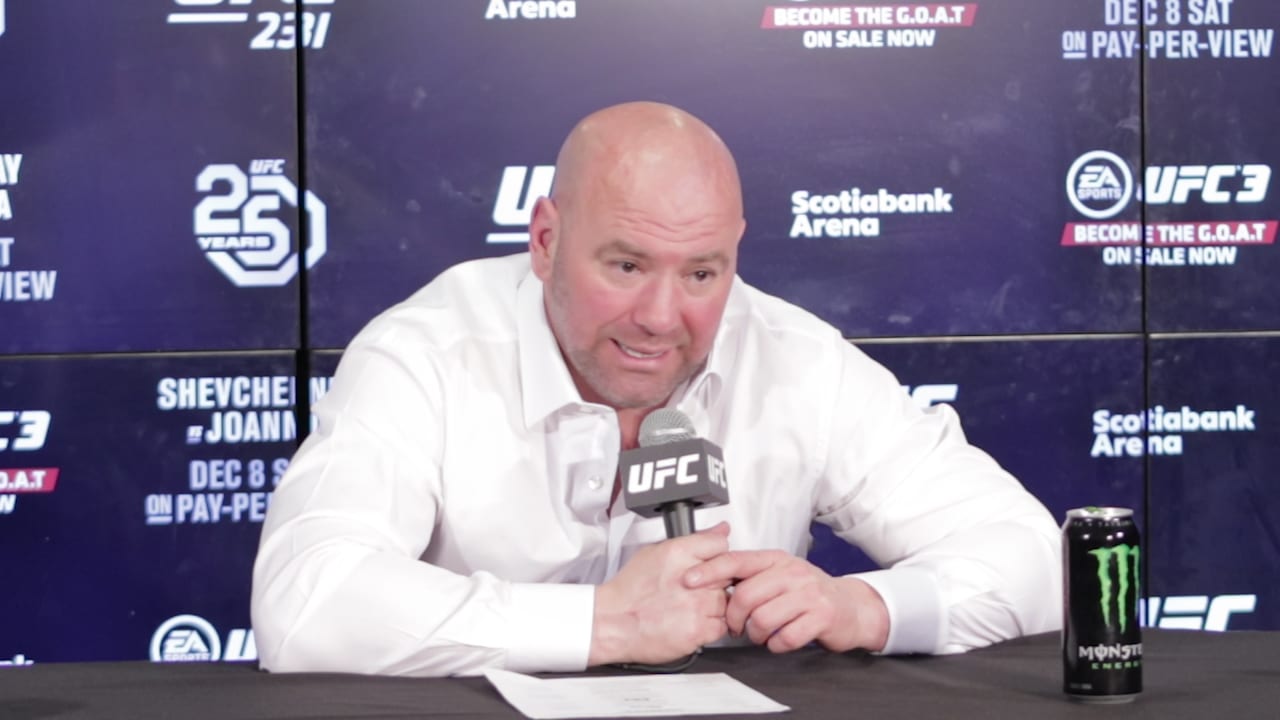 UFC president Dana White has revealed the UFC are working to have plans in place in case live sporting events become problematic with the rise of the Coronavirus.
The virus, also known as COVID-19, has claimed the lives of 9 people in the United States, with that figure expected to rise as the illness continues to spread. Due to its contagious nature, some have speculated whether or not the country will be forced to postpone or cancel live events which see thousands gather.
According to White, the promotion are already examining what's best to do in any situation that may arise in the upcoming future.
"Well everybody's fighting with the Coronavirus happening," White said to media in Las Vegas on Tuesday (H/T Las Vegas Review). "Everybody's fighting. This thing started as a Chinese problem and has turned into a global problem. It's going to be interesting how this plays out throughout this year. This isn't really a Chinese problem, it's a global problem."
"I think we all should [be worried]," White said. "This is a serious problem, and we're already working.. we're looking at how this will affect our business this year and how we battle this thing moving forward. We're already working on it. We've been working on this [since] a month and a half ago."
UFC strawweight champion Weili Zhang has had a firsthand experience at how disruptive the disease can be, with her training camp left fractured after she was forced to travel across the world en route to this weekend's UFC 248.
Despite the disruption, however, White believes there's a silver lining to his champion's unideal schedule.
"I think it works out good for her though because you need to be here," White said. "Training in China.. you need to get to Vegas early to acclimate to the weather, acclimate to the time, I think it was much better for her to come in early anyway."
–
Comments
comments