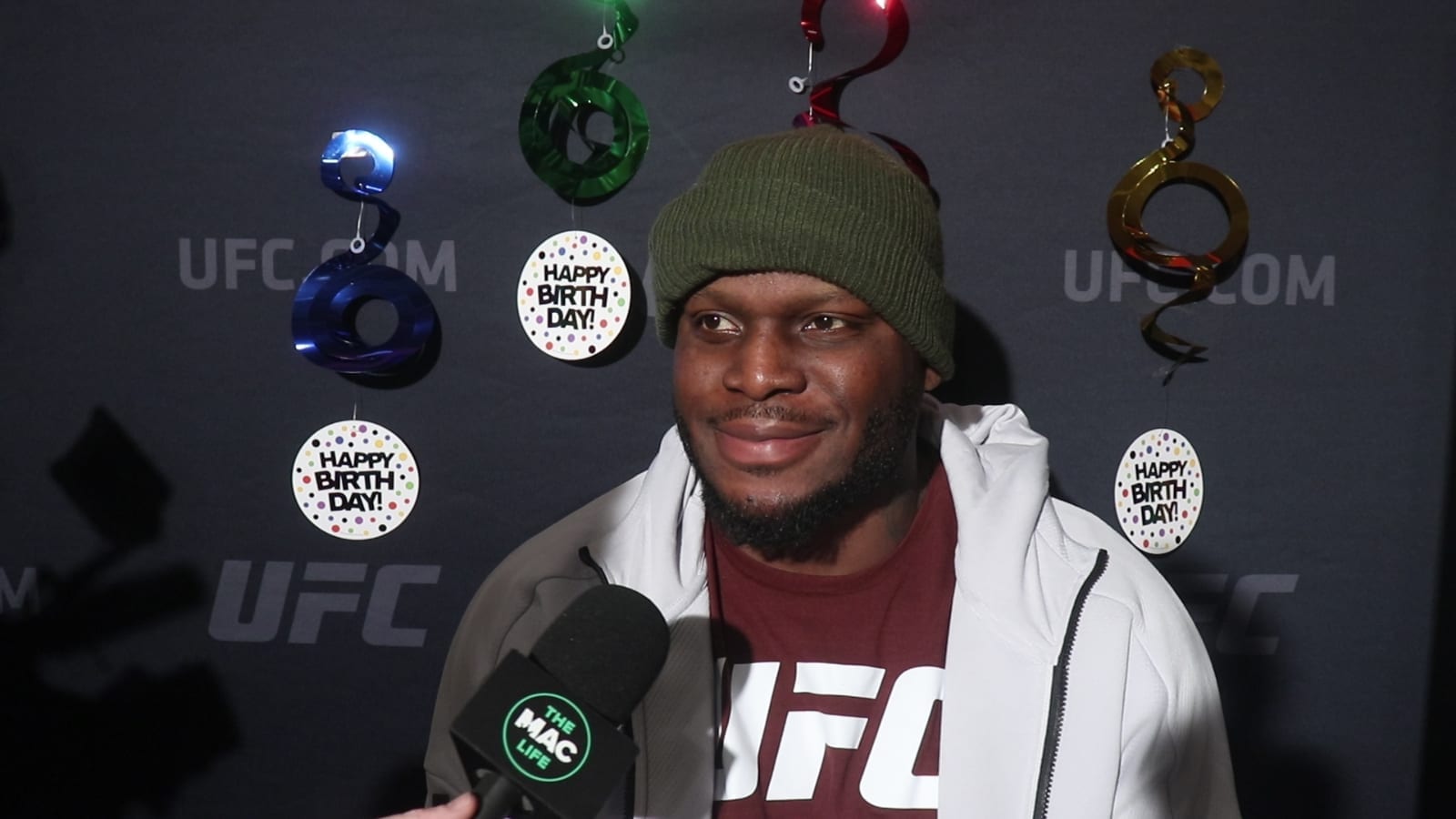 It probably goes without saying to most reading these pages but if you are going to attempt to steal a car, first don't do that, and second, if you do, make sure it doesn't belong to next man in line for a UFC heavyweight title shot.
Derrick 'The Black Beast' Lewis caused a stir online this week when he revealed on social media that he had tackled and knocked out a man who he found allegedly attempting to break in to his truck. Lewis posted images of the man being arrested by police, while also appearing to wear a bandage on his head.
Lewis, who is expected to rematch Francis Ngannou for the UFC heavyweight title last this year, has since taken to social media once again to post a mugshot of the alleged crook, while also highlighting what appears to be a bruised and swollen right eye — presumably the result of Lewis' brand of street justice.
Via Derrick Lewis' IG 😂 pic.twitter.com/lyJfF2oX6R

— Alex Behunin (@AlexBehunin) May 20, 2021
According to police, Lewis was returning from a morning workout when he witnessed the man trying to break into his car with a screwdriver. He struck the offender and detained him until police arrived on the scene. The thief was taken to hospital for treatment and is expected to be charged with criminal mischief.
"Mr. Lewis says he went over to the suspect, struck him, placed him onto the ground until the police arrived," a representative of the Houston Police Department said. "That's the nicest way to put it."
Comments
comments