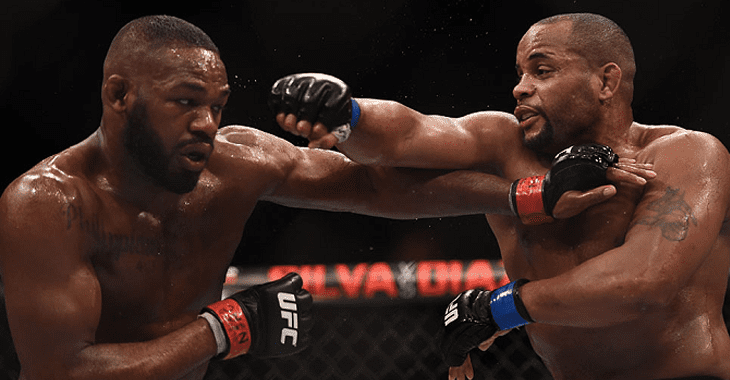 They may not have seen eye-to-eye throughout much of their all-encompassing rivalry but Daniel Cormier was still keen to shut down a building a narrative that Jon Jones is "afraid" to fight Francis Ngannou.
Longtime former UFC light heavyweight champion Jones appeared set for a collision course with the Cameroonian slugger when Ngannou knocked Stipe Miocic out in last Saturday's UFC 260 headliner in Las Vegas but Jones almost immediately voiced concerns on social media that he will only take the heavyweight title bout if he is satisfied with the pay he is being offered.
News of the contractual impasse predictably led to accusations that Jones was trying to protect his own skin by erecting road block in front of the potential fight, but this was a narrative that Cormier was quick to shoot down.
View this post on Instagram
"Jon Jones, for everything that's between us, is not afraid of Francis Ngannou," Cormier said on an episode of ESPN's DC and Helwani show. "This is absurd that people think that. He's not afraid, bro.
"Here's where you start to play the game if you're Dana and Jones," Cormier explained. "Jones wants his money, Dana has to show that he has options. That's all that's happening. High-level negotiations is what's going on right now. But, make no mistake about it, Jones believes that he'll beat Francis Ngannou, as any great champion would believe that they would beat him.
"Jon Jones is one of the most talented guys that I've ever seen inside the octagon, and if you have to find someone that can piece together a way to solve that puzzle (Ngannou), it's Jon Jones. Let's not be crazy here. Jon Jones feels he's defending himself against his name, but the reality is they're just negotiating in public. We've seen this with Conor (McGregor), we've seen this with other fighters in the past. I believe it happens, I really do."
Comments
comments