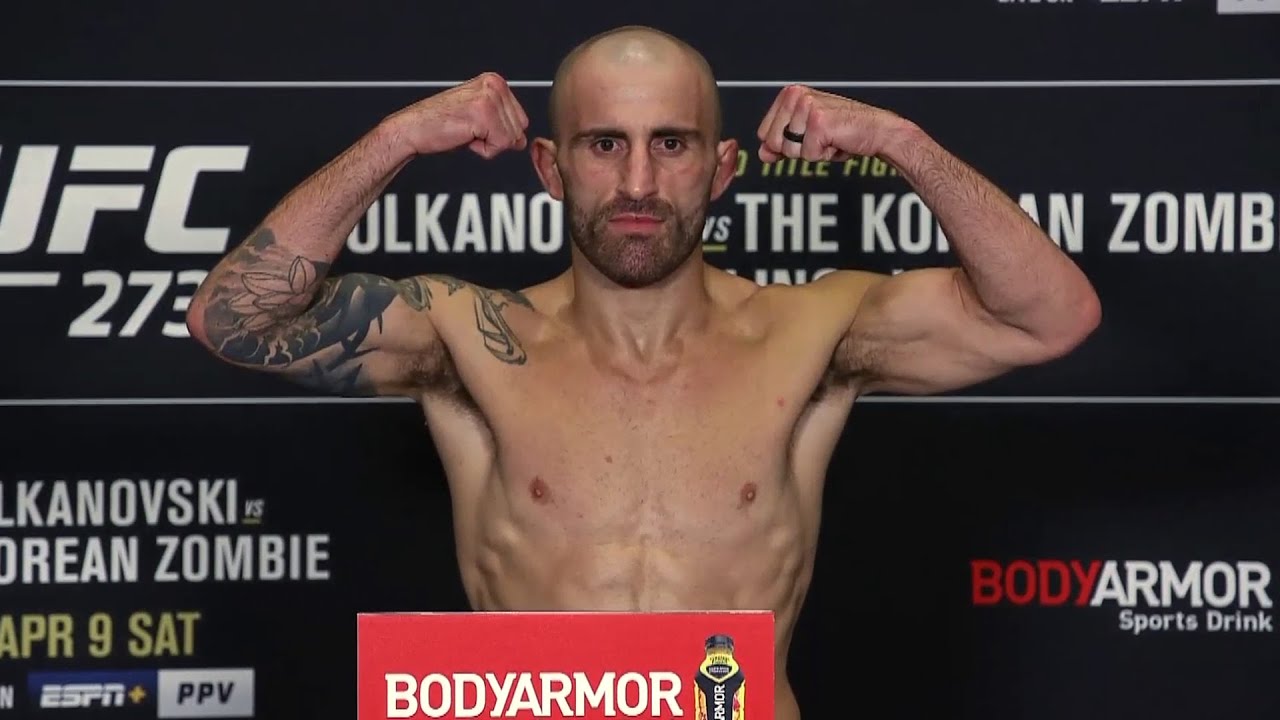 Alexander Volkanovski will take more risks in his rematch next weekend with Islam Makhahev, according to the Russian's coach Javier Mendez. 
The Australian UFC featherweight champion came up short in their first meeting in Sydney in February, losing by close but unanimous decision to Makhachev but was handed an unexpected opportunity at redemption this week when he was drafted in to replace the injured Charles Oliveira at next week's UFC 294 in Abu Dhabi.
And according to Mendez, the learnings from that first fight will no doubt impact the type of performance he gives in the catch in 8 days' time.
"He's going to do more," Mendez said in an interview with Submission Radio, as noted by MMA Junkie. "He's going to take chances. He's going to take more chances than last time. He's not going to be worried about the takedowns, because he's obviously survived the ground last time, and he also did his best work on the ground, not in the standup. So he's not going to be afraid of anything. And that's the one thing I feel he's going to do, is he's going to come, and he's going to come throwing."
Mendez added of Volkanovski: "He's not going to be too cautious. He's just going to come because he feels he can handle whatever it is when he has to throw. But we'll see. I mean, you can feel whatever you want to feel, but when you're in there, it's not what I think, it's not what you think, it's not what anybody thinks, it's what these two are going to do. And can they handle it? I'm saying yes, but who knows."
While Mendez says that the judges made the right call Down Under following their first matchup, he says that he is keen to see a repeat of the fight to quieten any suggestions that the wrong victor was chosen.
"I was kind of thinking, did I wish this to happen or something?" he said. "Because I'm the one that was talking about, for me, this is the fight that I think needs to happen," Mendez said. "Because, I wanted this fight for me personally. Not for Islam. Islam will fight anybody. But I wanted this one, for me. Because I felt that there was unfinished business. Not that I was thinking, 'Oh, we didn't win.' We did win. And we won clearly, in my eyes. We won clearly.
"And I think in everybody's eyes, when they watch it, turn the volume off, watch the fight and you'll see that Islam won the majority of every round. And it wasn't for the last 45 seconds of the fifth round, he definitely lost that one. But other than that (he won). But still, there's too much, you know, 'No this, no that.' So, I just want clarity. I want clarity. And Islam deserves, in my opinion, to be pound-for-pound No. 1. And this will justify that."
Comments
comments