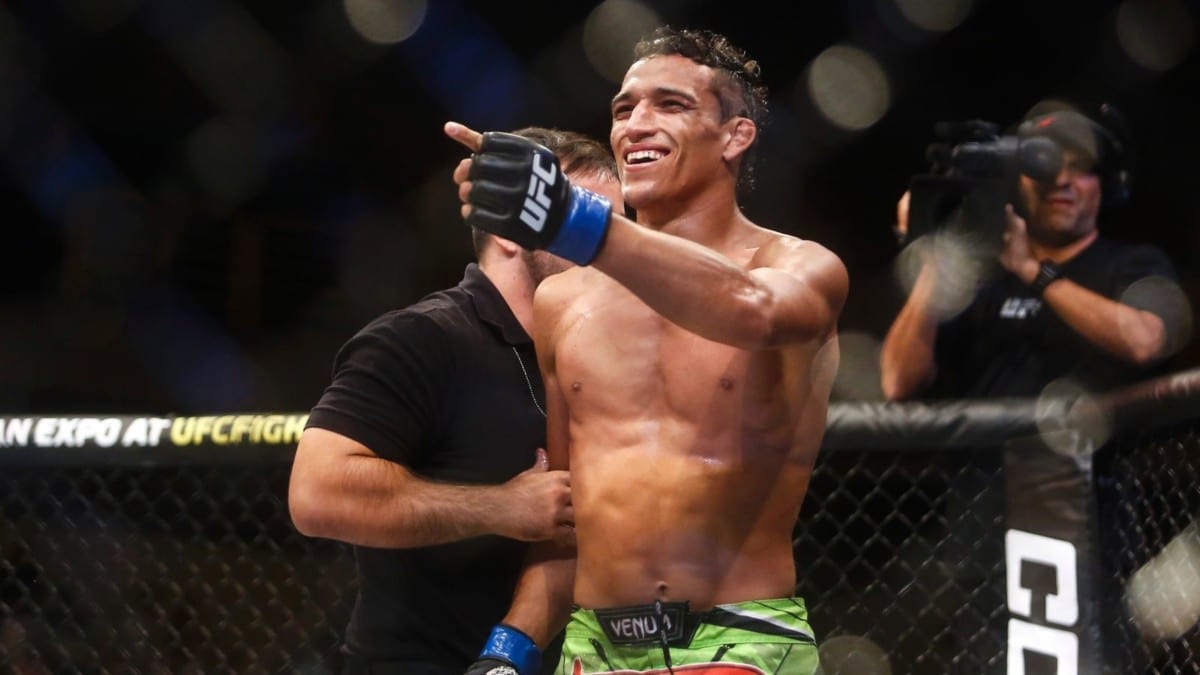 Charles Oliveira will have to wait a little bit longer for a chance of gaining revenge against Islam Makhachev. 
It was confirmed this week that a large gash on Oliveira's right eyebrow forced his withdrawal from next weekend's UFC 294 main event, with his place being taken by another man seeking a second crack at the champion: Alexander Volkanovski.
Oliveira, himself a former 155-pound champion, took to social media on Wednesday to explain the circumstances that forced the late change, and indicated that he will be "100 percent ready" for his next opportunity, if and when that arrives.
"Some of you already know that I'm out of the upcoming UFC Abu Dhabi card. In my final training in Brazil before traveling, I clashed heads in training and suffered a deep cut that needed eight or nine stitches, something like that, I don't know for sure. It's a cut too deep to be able to fight, to recover in such a short time and be able to put on a great fight," Oliveira said on social media, adding that he expects to be "100 percent ready for the next one.
"Everybody knows about the importance of this fight," Oliveira explained. "It's not just a fight, it's a title fight, so there were great things involved. We didn't want to go there unprepared. I know many people will judge, many people will talk, but it's an important fight for us and we couldn't be there at our 80 percent, we had to be 120 percent ready for it."
Brazil's Oliveira, 33, is 12-1 in his last thirteen fights inside the UFC's cage. That sole defeat came against Makhachev, and his path to avenging that loss now has significant question marks attached to it.
Comments
comments