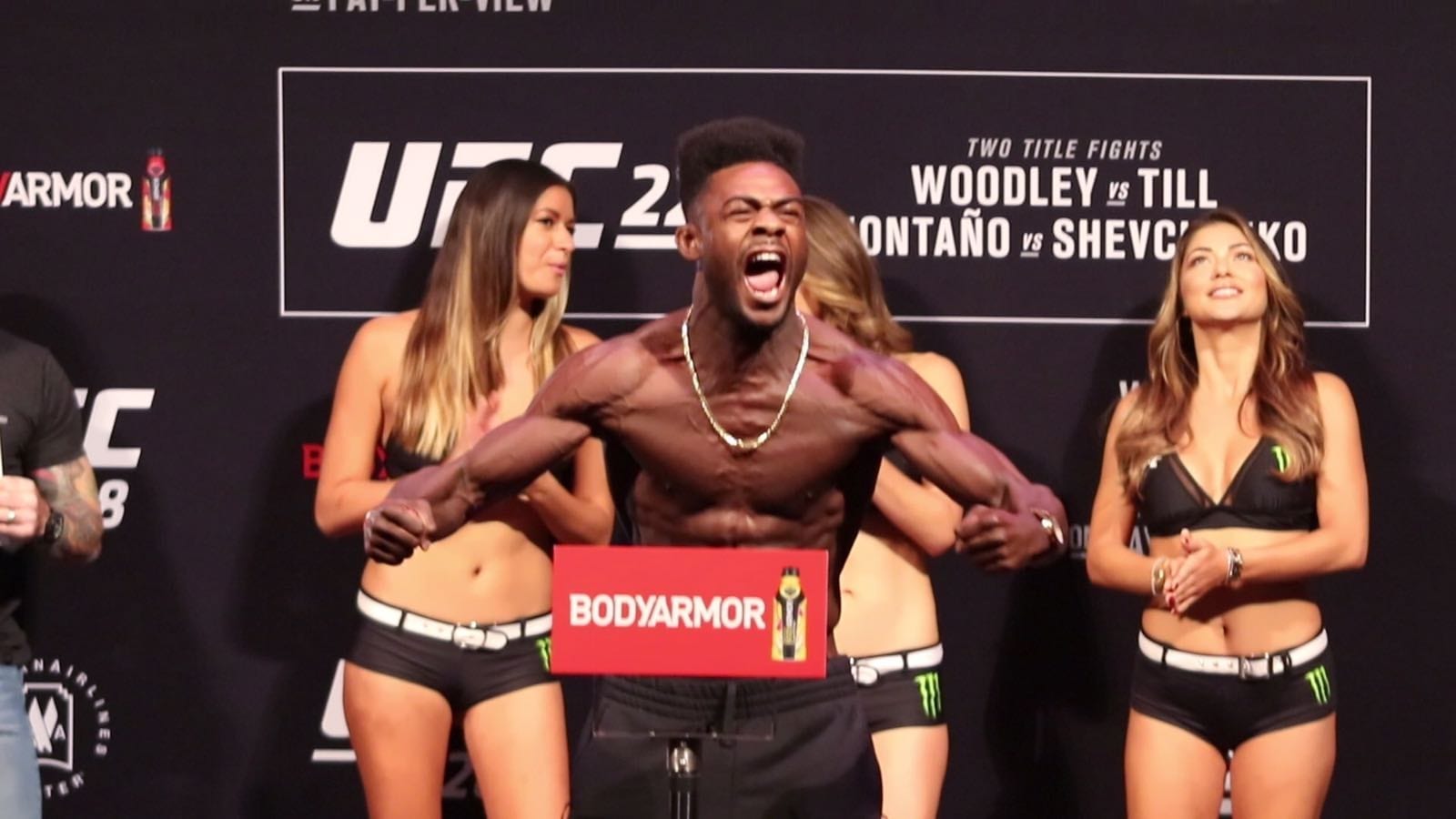 It's been a long time coming but after seven wins in his last eight, Aljamain Sterling finally gets an opportunity to claim UFC gold as part of the trio of title fights at this weekend's UFC 259 in Las Vegas.
Sterling and the man he challenges on Saturday, Petr Yan, have engaged in a months-long social media feud but when the time for talking ends on Saturday night, Sterling says that he will prove that Yan is far from being the true pacesetter at 135-pounds.
"I do think he has to legitimize himself and he has to beat me," Sterling indicated to MMA Fighting. "I can't see anybody else who can do that for him. I've beaten just about everybody in this weight class or fought everybody in this weight class just to get to this position. I've had 13 UFC fights, this is going to be my 14th fight, finally getting the title shot. He's had seven fights and the guys he's fought, in terms of the calibre of opponents, I've been in that top five gauntlet for quite a bit now.
"He's only fought Jimmie Rivera, you could say Jose Aldo — Jose Aldo is a tough dude — but fighting a guy who has a loss in the division for the title doesn't make a whole lot of sense. Cory Sandhagen and myself were ranked higher than him and I would argue that we had better resumes. [Cory] beat [Raphael] Assuncao, I had just beaten Pedro Munhoz, who had just knocked out the former champion [Cody Garbrandt]."
Good things come to those who wait. And for Sterling, he says that he will show what happens when Yan faces a fighter in his prime rather the veterans Aldo and Urijah Faber he fought in his last two.
"I know he's a bad dude. But at the end of the day, he's beaten up a lot of old men and he has to beat a young lion still," Sterling said. "I think for him he wants to prove this more than anything and I think that's his driving factor. To prove he really is the champion.
"For me, it's to prove he's been the paper champ this entire time and the real champ was the guy who fought Cory Sandhagen and finished the fight in under two minutes."
Comments
comments