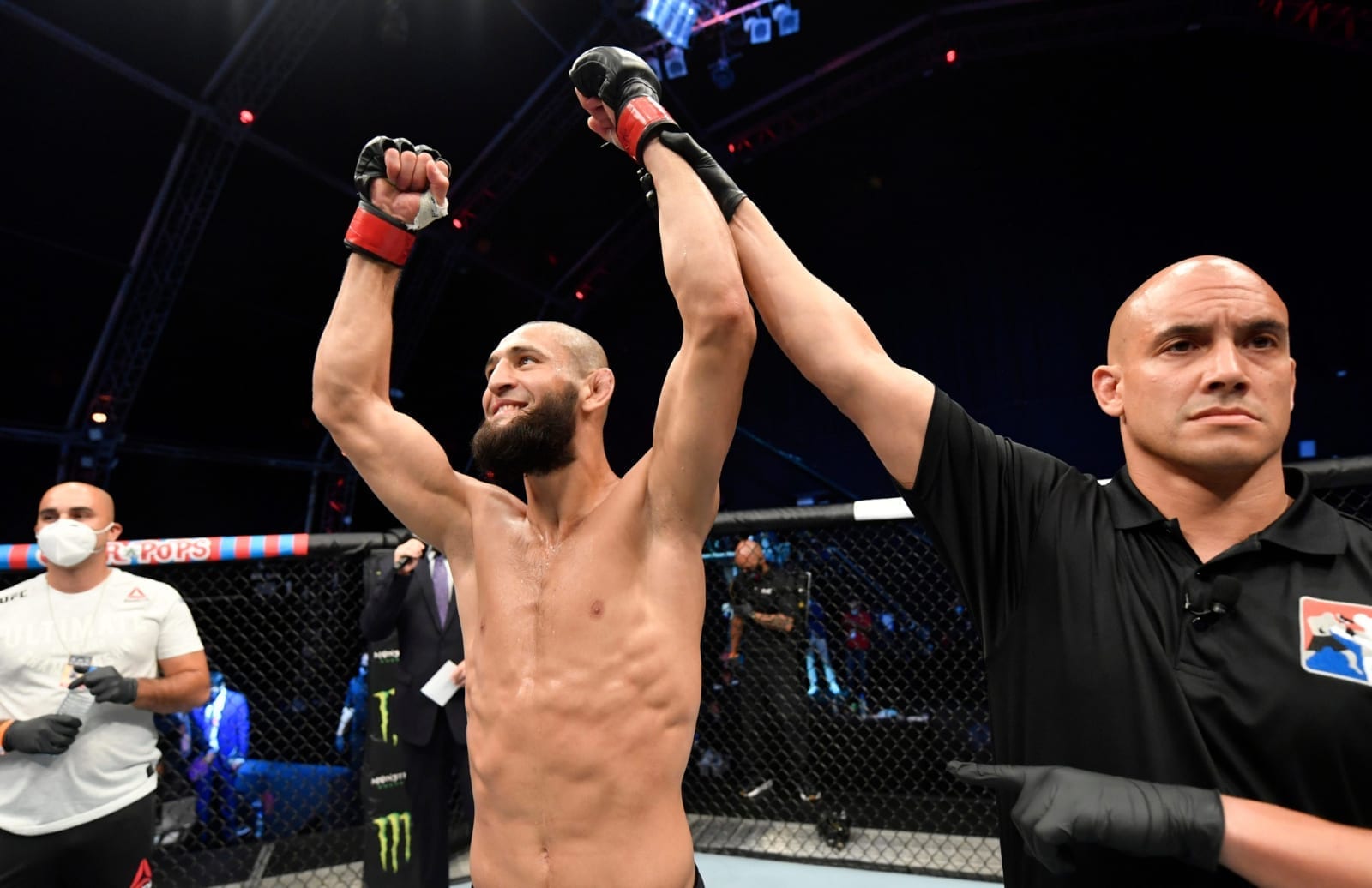 Khamzat Chimaev is not retiring says UFC president Dana White.
The highly touted prospect posted to his social media earlier today hinting he was ready to walk away from the sport as he continues to battle with COVID-19 side effects.
"I want to say thank you to everyone for their support in my path in this sport," he wrote. "I think I'm done, yes, I know that I didn't take the belt, but this is not the most important victory in this life, it may upset you, but my heart and body tell me everything. I want to say a huge thank you to my team @allstarsgymsweden. I want to say a huge thank you @ufc."
But while Chimaev is clearly struggling to get his career back on track, White says the post was made emotionally, and Chimaev will return to action later this year.
"When he got here, the doctors took care of him, and they put him on prednisone, which is a nasty f*cking steroid," White said, speaking to MMAJunkie." So he's on prednisone, and he's supposed to be taking this thing and chilling, relaxing, and letting himself recover. He went in and fucking trained today, felt like sh*t, and got super emotional and posted that.
"He's not supposed to be training, but you know, this guy's a savage. He wants to fight like every fucking weekend, and now he can't even train, so he just got emotional and posted that, but he ain't quitting."
Comments
comments