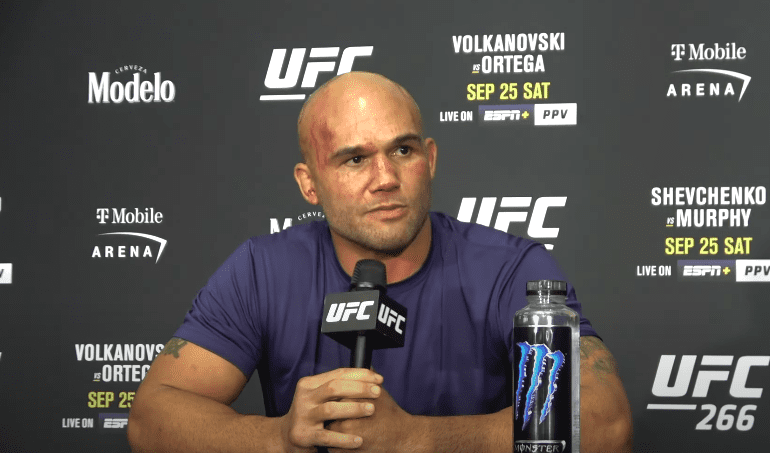 It may have taken 17 years but Robbie Lawler has earned a measure of revenge for the knockout loss he suffered to Nick Diaz back in 2004.
In what was the Stockton man's first fight in well over six years, Diaz, 38, was more than game but eventually crumbled in the third round after Lawler landed a short check hook which sent him to the canvas and, wearing visible damage on his face, he signalled to the referee that he was unable to continue the fight.
Lawler had said in the build-up that this was a fight which had got him "excited" and afterwards he paid tribute to Diaz for bringing out the best in him in the cage.
"I did not think I was going to fight him," said Diaz to the media, including The Mac Life.
"Then two months ago, when they offered me the fight I was like all right, this fight gets me excited. I don't think everyone expected to see me the way I was today. I think they thought they were going to see the guy who's been fighting for the last one and a half, two years. That wasn't who showed up today and I spoiled some plans."
As for the finish, Lawler said that it likely wasn't so much that final shot which did the damage but rather the wear and tear accumulated through the 10+ minutes up until the point — and he added that the finish doesn't in any way detract from Diaz's toughness.
"I felt like it was an accumulation," Lawler said of the stoppage. "But I think I caught him with a little check hook and caught him with a left after that and when he went down, I hit him with an uppercut. But I think he wanted me to follow him down and I was like let's continue the freaking fun stuff.
"He's a warrior. That was a rough fight. He was standing there right in the pocket. I throw hard shots and he was taking them. It was a lot of damage. When you go back and watch the fight, it was war, a three round war and I hit pretty hard. Just wasn't his night.
"He's a hell of a guy. He's a nice guy. He's a freaking warrior. In this sport and sports in general, you want the best for your opponents and the athletes that you see around you. I like him."
Comments
comments