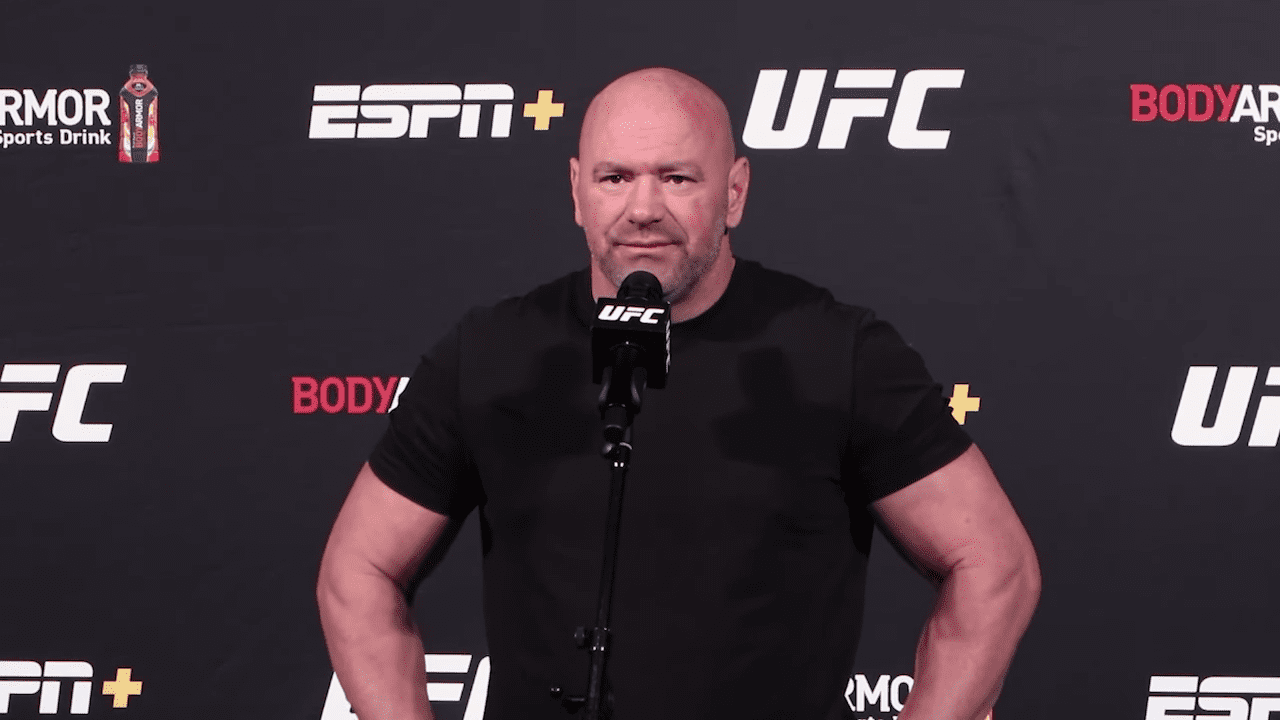 It's pretty common knowledge that Dana White and Oscar De La Hoya don't particularly see eye to eye.
The two have frequently sparred online, with White taking every available opportunity to call out the former boxing great while De La Hoya repeatedly rails against the topic of fighter pay — something which has become a repeated narrative over the past few months.
And it happened again on Saturday night. Shortly after Alexander Volkanovski successfully defended his UFC featherweight title against Brian Ortega in the UFC 266 headliner in Las Vegas, De La Hoya addressed Volkanovski and told him that he is making "1/20" of what he is truly worth, prompting White to fire back.
STFU U crack head. Faking that u had Covid and robbing me of watching u get KTFO by @vitorbelfort you should win an academy award for your hospital performance.

— danawhite (@danawhite) September 26, 2021
"Hey Alexander Volkanovski, you just won a brutal battle for UFC and made 1/20 of what you're worth," De La Hoya wrote on Twitter. "Dana White, have some f*cking respect for yourself and these fighters and pay these warriors what they deserve."
"Shut the f*ck up crack head," White shot back. "Faking that you had Covid and robbing me of watching you get knocked the f*ck out by Vitor Belfort. You should win an academy award for your hospital performance."
White was referring to a video posted by De La Hoya in which he said he was suffering a bad Covid-19 infection which prompted him to pull out of his scheduled comeback fight against Vitor Belfort, with Evander Holyfield instead drafted in as a late replacement.
Comments
comments