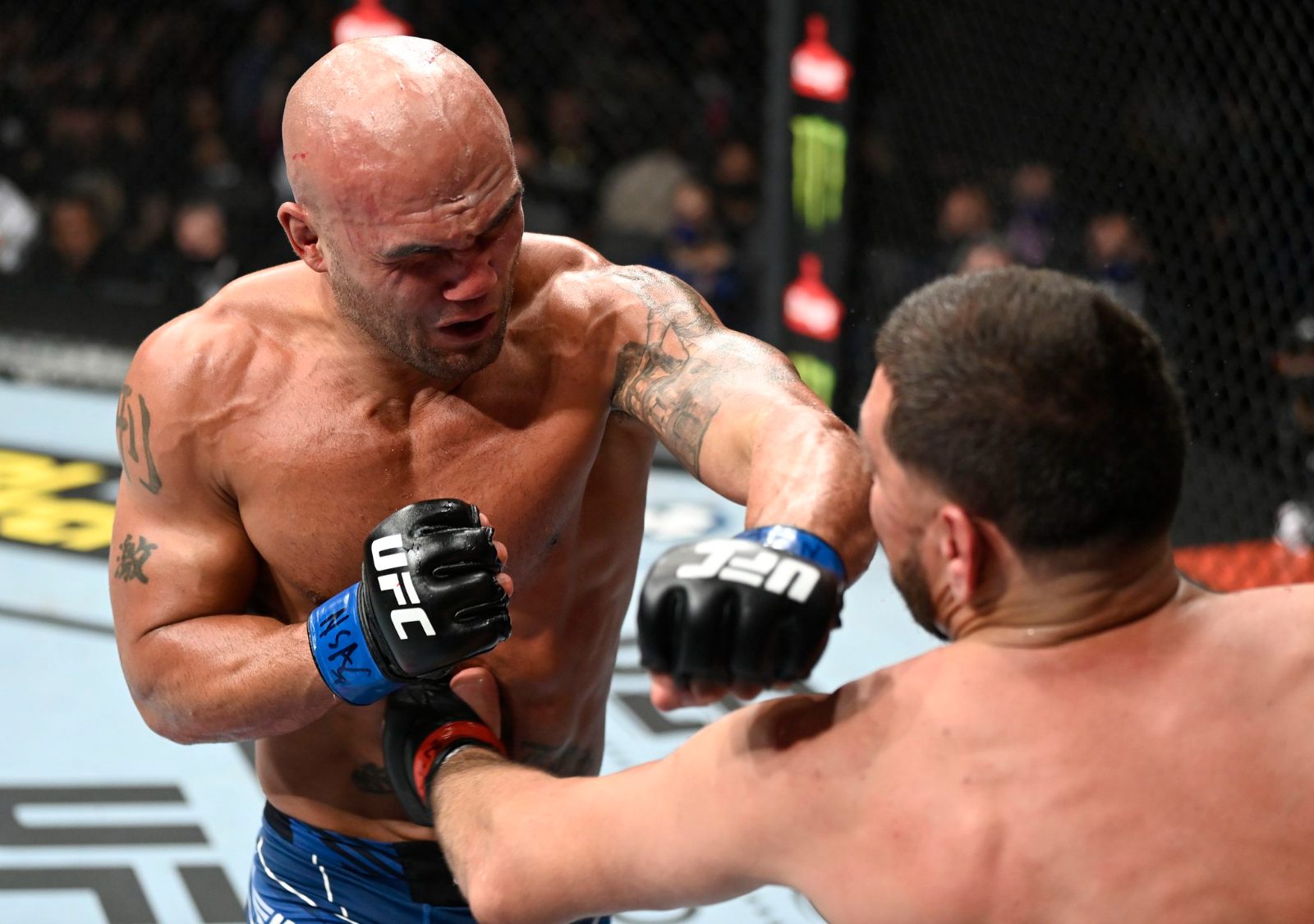 Nick Diaz will have to wait a little bit longer if he is to secure his first UFC win since 2011 after he was defeated by Robbie Lawler at last Saturday night's UFC 266 in Las Vegas.
The Stockton, California native was fighting for the first time in more than six-and-a-half years in the contest and in the eyes of two judges, he won the first round before Lawler eventually earned a stoppage in the third when Diaz was dropped to the canvas and signalled that he was done.
Afterwards, though, the elder Diaz brother didn't seem overly-disappointed — and said that he was grateful that the fans appeared to enjoy his cage comeback.
"I'm glad I at least put on a show," said Diaz at the post-fight presser. "I knew I had it coming. Old Rob. I had a lot of stress coming into this one, especially being off a long time. I don't have no excuses. I had a long time off and I knew I had it coming."
Prior to the fight, Diaz had said that he wasn't sure why that this particular fight had been set up in comments that drew concern from some fans but Diaz said that he has "no excuses" after the fight, and praised Lawler for the win.
"I don't know how this fight got set up," Diaz said. "I had a whole switch up in my management setup, the way that the fight got set up. It was just a bum rap. But no excuses, I had it coming, he was in great shape. I knew I was leaking [blood] here so I didn't want to make too much of a mess. I'm glad to be back. I'm glad to put on a show."
Time will tell when — or if — Diaz gets back into the Octagon, but his post-fight comments certainly don't suggest that we've seen the last of one of MMA's true OG's.
Comments
comments