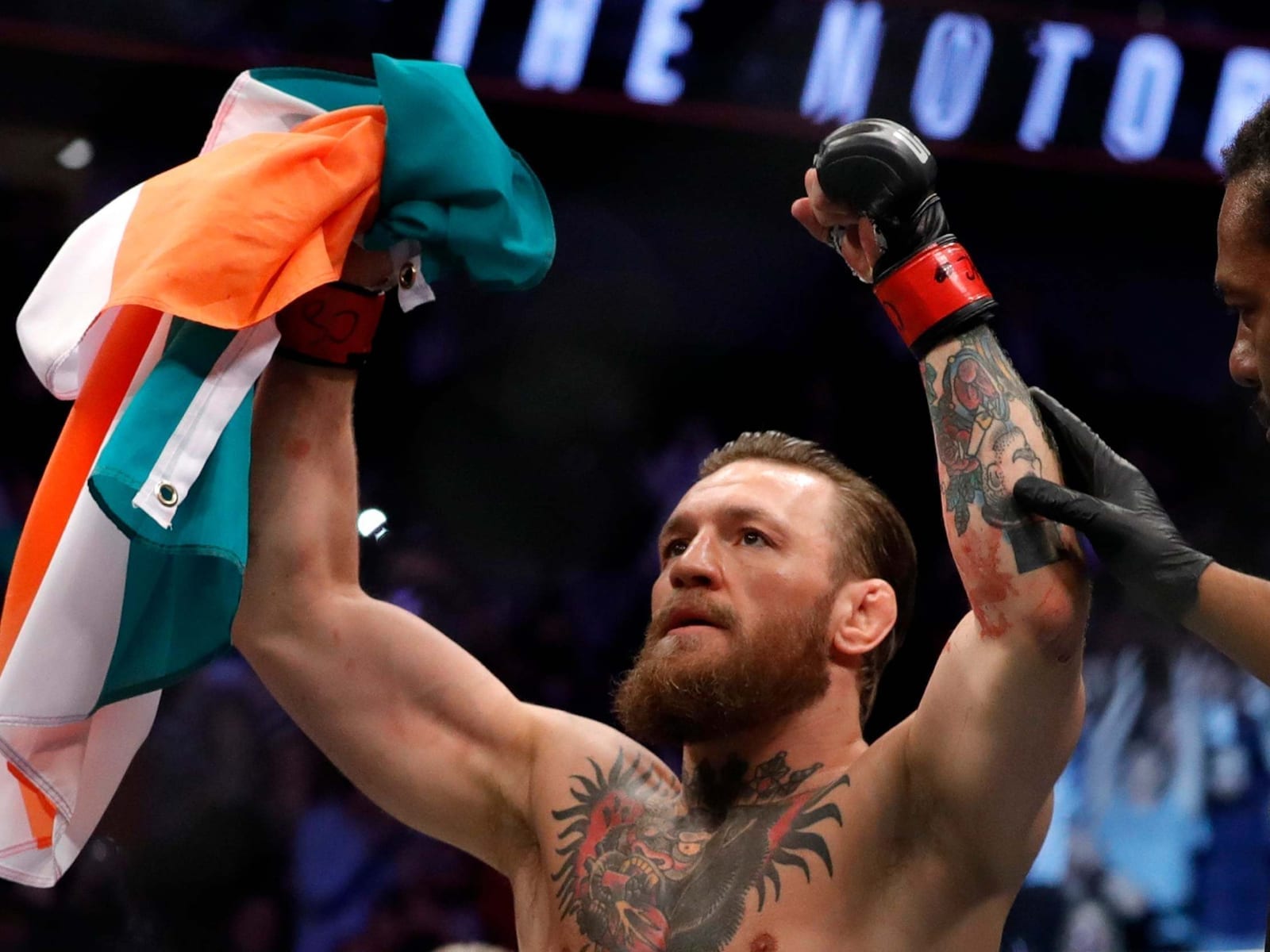 Charles Oliveira has no lack of challengers in the UFC's lightweight division but the Brazilian (former) champion says that one name stands out above the others.
Oliveira is the winner of 11 straight fights at 155-pounds, the last of which was a first-round submission win against Justin Gaethje — though this came after a bizarre situation during which Oliveira was stripped of his title on the weighing scales after coming in a half pound over the UFC championship limit.
However, this proved to be controversial amid suggestions that the backstage scales had not been calibrated correctly and gave Oliveira the false impression that he was on weight ahead of the fight.
Nonetheless, his win against Gaethje was enough to guarantee his number one contender status for the belt he didn't lose in the cage and if he has his way, there is one man he wants to stand opposite in the Octagon next.
"It would be a very good fight for me," Oliveira told ESPN of his desire to fight Conor McGregor.
"It would put a lot of money in my pocket, and [at this moment] that's the most important thing. And it would also be really good for my legacy, for me to have in my story. Regardless, if he's coming from defeat or not, he's a guy who's made history, so I think it would be great, but it's not just up to me. If it were up to me, this fight would already be happening."
Oliveira added that there is no fighter in the game who guarantees more eyes on a contest than McGregor, and said that a showdown against the Dubliner would add weight to his own legacy — and his bank account.
"I have a daughter to raise," Oliveira explained. "Everyone wants to fight Conor, it's not just me who wants to. Everyone knows that fighting Conor is very profitable. I'm talking about money. And Conor knows that, that everyone wants to fight him."
McGregor still has no firm timetable for his return to action from the broken leg he sustained under a year ago, but recent training footage has showed that he is getting closer every day — with the latest footage showing that he has been cleared to once again throw kicks with his previously injured leg.
Comments
comments