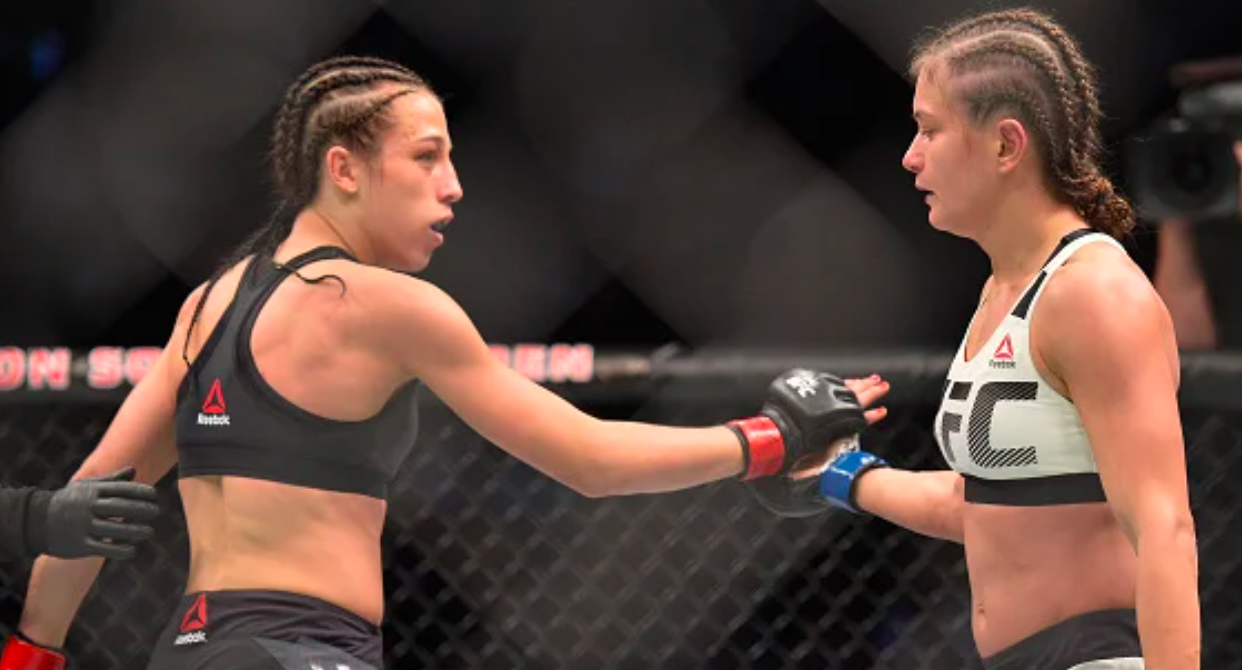 In some respects, Karolina Kowalkiewicz competed for the majority of her career in Joanna Jedrzejczyk's shadow.
That was especially evident when the two then-undefeated Polish stars duelled for the UFC women's strawweight title at UFC 205 in New York City in 2009; a fight which Jedrzejczyk won by clear-cut unanimous decision. Kowalkiewicz hasn't competed for UFC gold since, and perhaps one could be forgiven for thinking that she harbours a bit of resentment towards Jedrzejczyk.
But that couldn't be farther from the truth, particularly after she penned a heartfelt tribute to the recently-retired Jedrzejczyk on social media.
View this post on Instagram
"I've been 'number 2' pretty much my entire sports career," she wrote, via translation by BJPenn.com.
"I don't mind it, on the contrary, I'm proud of it because it's you @joannajedrzejczyk you were and will always be number 1 for me! You are a legend, you wrote beautiful and inspiring stories. You are not only a great athlete who did even the impossible, but also a wonderful person.
"When our relationship wasn't the best I needed help… I called you and even though you didn't have to help me, I could count on you. You are great not only in the octagon but also in life. Now use it a handful. I wish you all the best from the bottom of my heart. You were, are and will be a great inspiration."
Jedrzejczyk announced her retirement from professional MMA last Saturday night in Singapore shortly after her second round defeat to Weili Zhang in Singapore.
Comments
comments