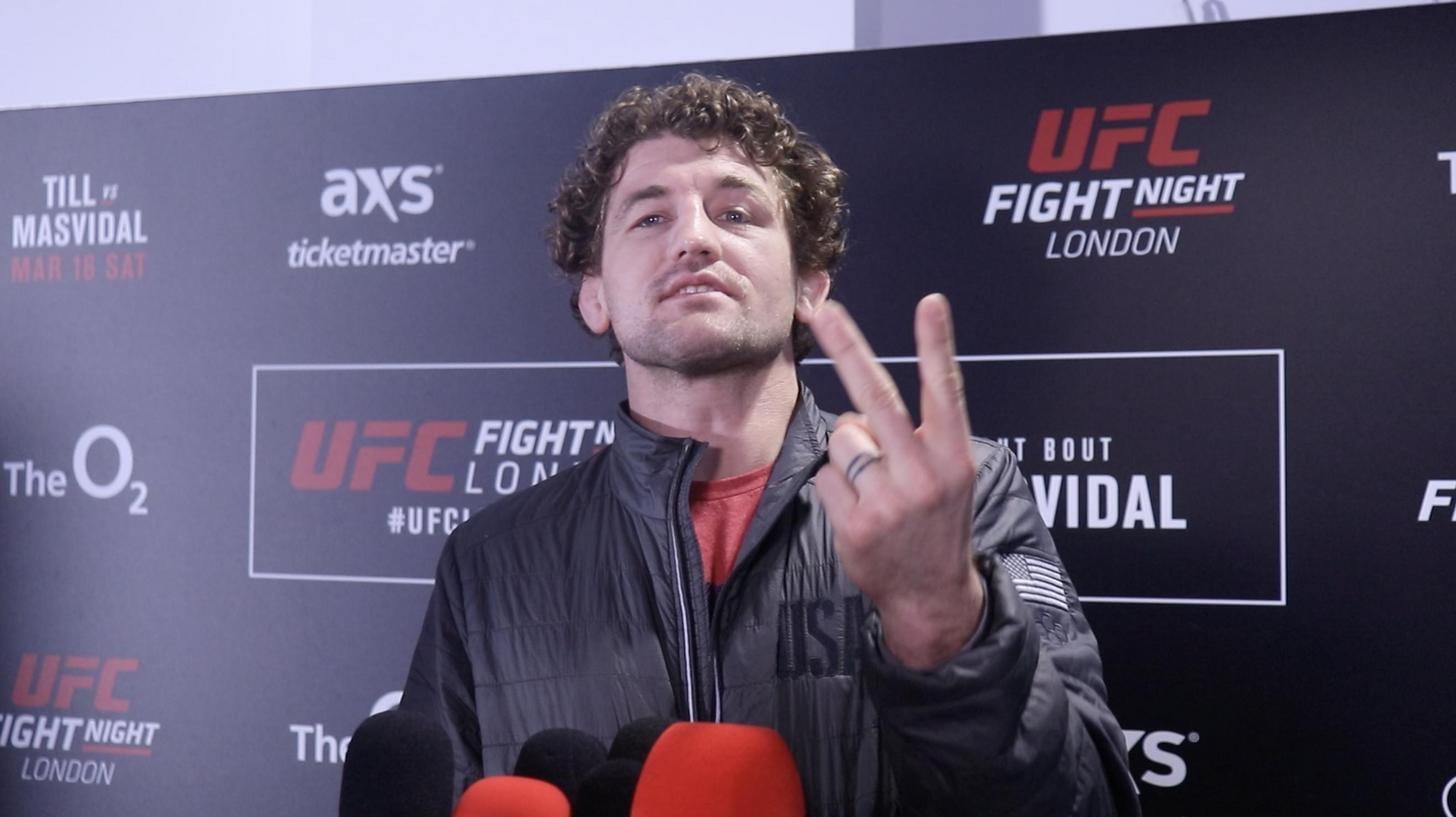 As brief as it was, the UFC 235 meeting between Ben Askren and Robbie Lawler was about as exciting as a 3 minute and 20 seconds-long fight can be.
In the fight's opening moments the debuting Askren was seized upon by former UFC welterweight champion Lawler who launched the Olympic wrestler into the air, slamming him to the canvas on his head before unleashing a barrage of strikes on the ground.
For a moment it appeared as though Askren was seconds away from his first professional mixed martial arts defeating before he rallied and ended up applying a bulldog choke to Lawler. Herb Dean, the officiator of the match, noted that Lawler's arm appeared to have gone limp and with just a split-second to make his call, halted the bout and awarded the submission win to Askren.
One problem, though: Lawler declared that he wasn't 'out' and fiercely protested the stoppage (before accepting Dean's decision in a move which was a mark of a professional).
But what was it like from Dean's perspective? He explained all on his recent appearance on The Joe Rogan Experience MMA Show.
"When I see some chokes, a rear-naked choke, especially with the guy on the back face up, I take a sigh of relief," Dean explained about being the third man in the ring, via Bloody Elbow.
"My job just got so much easier. It's not like he's gonna go out and in a second, take some extreme amount of damage. He may go out, I'll have a second to make sure – not even a second – a half a breath, to make sure he's OK. And then let it go out and he's not gonna take any other damage. A bulldog choke – anytime you have a choke where there's pressure on the neck and to see the spine backwards like that, that's a rough situation for me.
"So I see someone go limp, and I know that on top of it, they're no longer putting tension on their neck, and their neck is just being bent, I can't see that I should do something different than that.
"With that same situation with the arm going limp with that type of a choke on someone, I would think the arm should be doing something else. At this time, I don't think that I should do something different."
Comments
comments