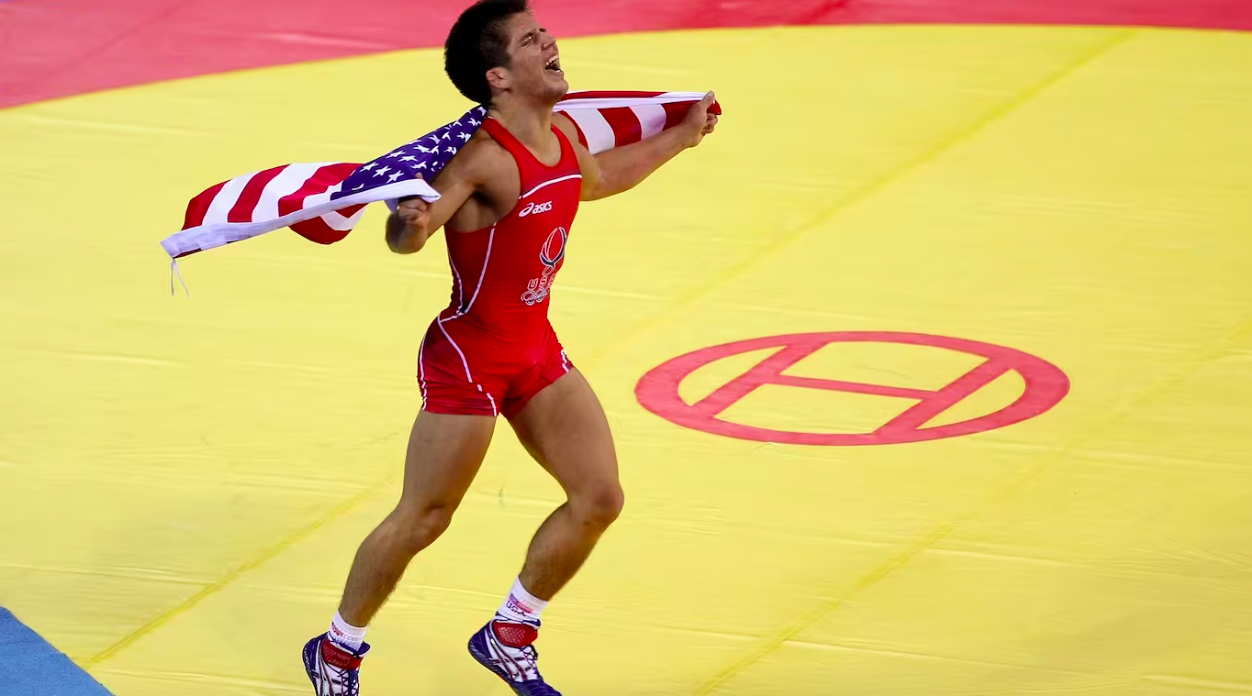 In the end, Bo Nickal's official UFC debut went just like he — and most everyone else — expected. 
The four-time NCAA Division I national champion Nickal needed less than three minutes to score a first-round arm triangle choke submission against Jamie Pickett on last weekend's UFC 285 card in Las Vegas. The victory, which came just 18 months after beginning his MMA training, ensures that Nickal will continue to develop his reputation as one of the most most fearsome grapplers on the roster.
But one man who has even greater wrestling accolades than Nickal, the Olympic gold-winning Henry Cejudo, says that Nickal still has to develop his skillset to adapt to challenges which will be presented to him in mixed martial arts, but not necessarily wrestling mats.
"There's a huge hype train going around with Bo Nickal," Cejudo said on his personal YouTube channel, as noted by MMA Fighting. "He did win, but I also saw a little difference in him too because he did struggle to get that takedown. MMA wrestling, it is different than NCAA Wrestling. They have to continue to keep building Bo Nickal. If they don't build Bo Nickal, when they give him somebody tough, Bo Nickal is going to struggle because I saw what I had to see within those first two minutes.
"I was curious to see if he didn't get the arm triangle, how was it that he was going to come back in that second round because there's a lot of squeezing, there's a lot of blood, that you're constricting through you trying to submit somebody," he added. "But other than that, again, I had it first-round submission, it happened."
Cejduo added that they only way to sharpen the tools he will need throughout his career in the cage is to fight, and fight again.
"But moving forward, Bo Nickal, I hope you're listening: You're gonna need about six fights like this before you start getting up to, like, the top 10. I know you have goals to becoming pound-for-pound. Do I believe you can do it? 100 percent. Anybody that is a wrestler that's a freestyler as high level as yourself can do it. Take your damn time, bro."
Comments
comments