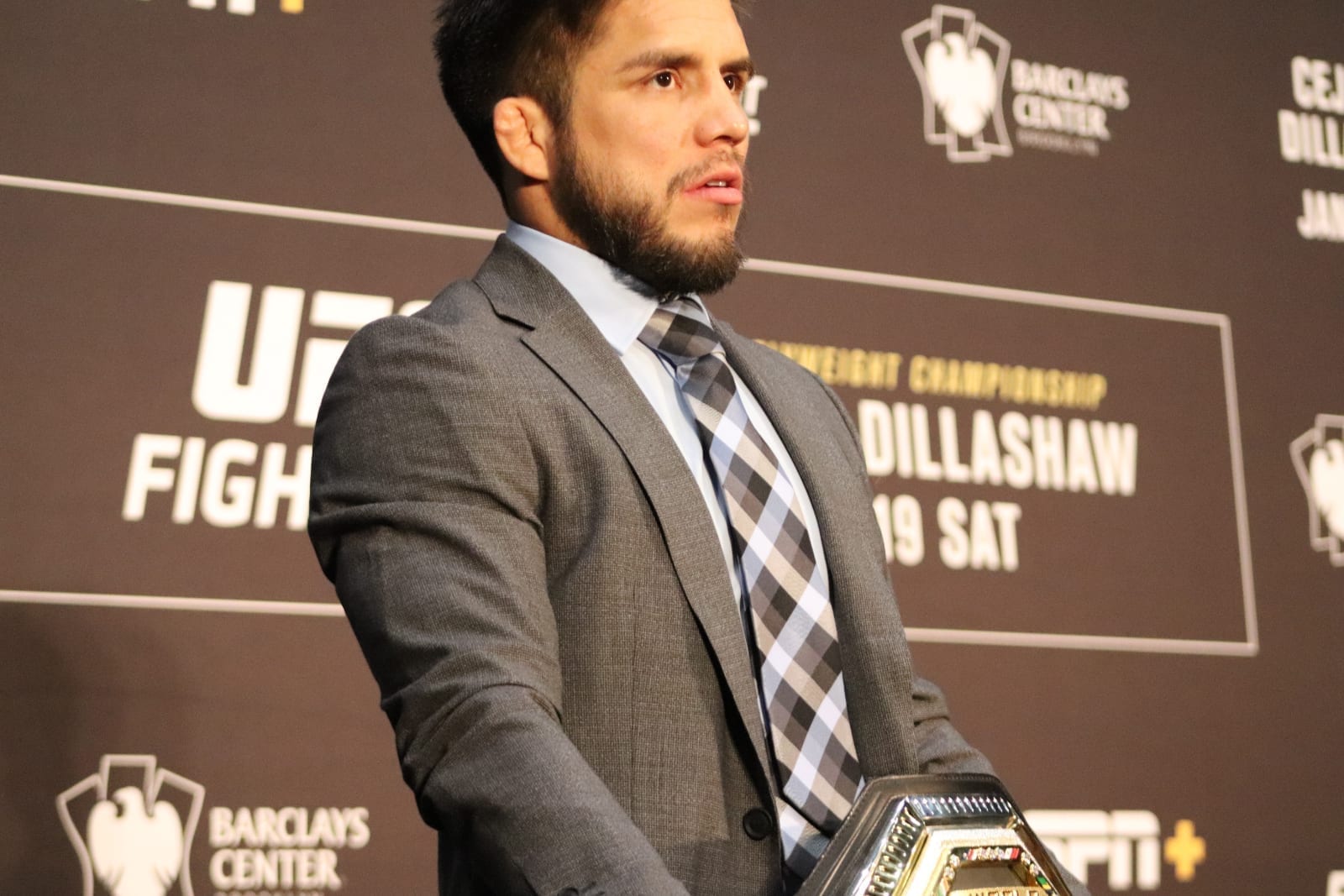 Henry Cejudo doesn't hate Sean O'Malley. In fact, the former champion says, he enjoys him. He just has questions about whether or not the up-and-coming bantamweight has the durability to dig in when fights don't go his way.
Cejudo and O'Malley have been going back and forth on social media for the past few months, each throwing insults at the other repeatedly. Despite that, Cejudo wants to see O'Malley succeed. He just has doubts that he will.
"I'll be honest with you, I actually like the kid. In some way I'm hating on him, in some way I like him," Cejudo said, speaking on the Real Quick with Mike Swick podcast. "I'm weird like that. I wish the kid the best but I also think that he thinks he's better than what he really is. Even though he's got the gifts, he's got great distance, great demeanor, great fakes. Watching those like very subtle. I look at all these minor little details but he hasn't been built to freaking last.
"He hasn't been through a war. You can give the pain but can you take the pain? That's the difference between somebody like Sean O'Malley and me. Does he have better striking than me? Probably because of his length and his range, makes him a little dangerous. But you've just got to be the full package."
–
Comments
comments