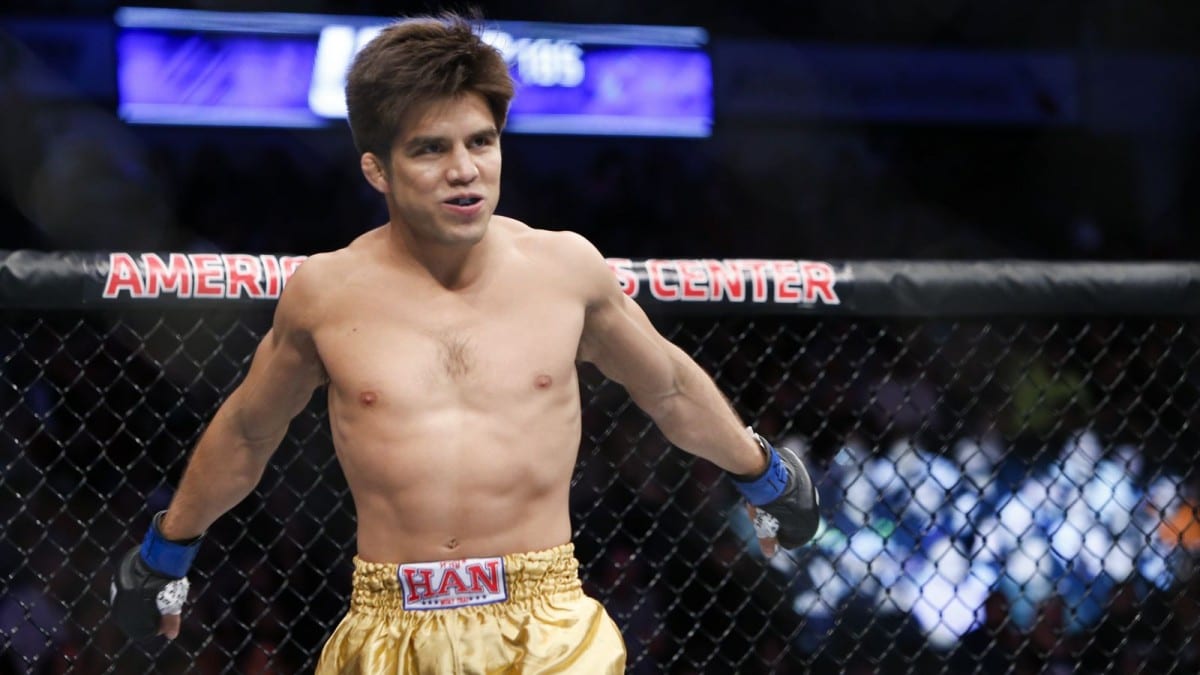 After Conor McGregor yesterday called upon ONE CEO Chatri Sityodtong  to sign the soon to be released UFC flyweights, citing the promotion's greed as the catalyst for the division's ill fortune, UFC flyweight champion Henry Cejudo fired back at the Irishman.
Or at least, his social media account did.
Today, the post (in which Cejudo wrote: "Don't worry about the flyweight division Conor. You should worry about your wrestling and grappling skills and your spirit!") has been deleted. Sources say the tweet was actually written by Cejudo's manager, Ali Abdelaziz, only for Cejudo to take it down after seeing it later. Abdelaziz also tweeted at McGregor from his own account.
It's not the first time Abdelaziz has been caught out firing off on his fighter's social media.
Last year, he sent Tony Ferguson a tweet from his own account that appeared meant to come from his client Khabib Nurmagomedov's. Before that, in his most public gaffe, the controversial manager posted a number of aggressively worded statements from Frankie Edgar's account — all out of character for the New Jersey featherweight.
As fans began replying to the tweets, Abdelaziz apparently forgot to switch out of his own personal account and replied with a tweet designed to look as if he were Edgar… something picked up by several noted figures in the MMA world.
If you're going to let someone run your twitter account make sure they're not an incompetent fool…and that they know how to spell 😅

— Coach Kavanagh (@John_Kavanagh) December 24, 2015
Edgar later confirmed it was Abdelaziz, who usually stuck to tweeting promotional info rather than personal attacks.
"No, usually it's promotional stuff," he said. "This time he said he wanted me to do it. I didn't do it, or I didn't want to do it. He asked if he could, I said go ahead."
In regards to the specific Cejudo post, it's no surprise Abdelaziz took affront to McGregor's original tweet. In the build up to UFC 229, the Irishman aired some public, but not well known, allegations about the manager's past.
As of now, the UFC's flyweight division is believed to come to an end by the beginning of 2019. For Cejudo himself, last night Combate reported he'll face T.J. Dillashaw in a champion vs. champion bout on January 26 at UFC 233.
Comments
comments