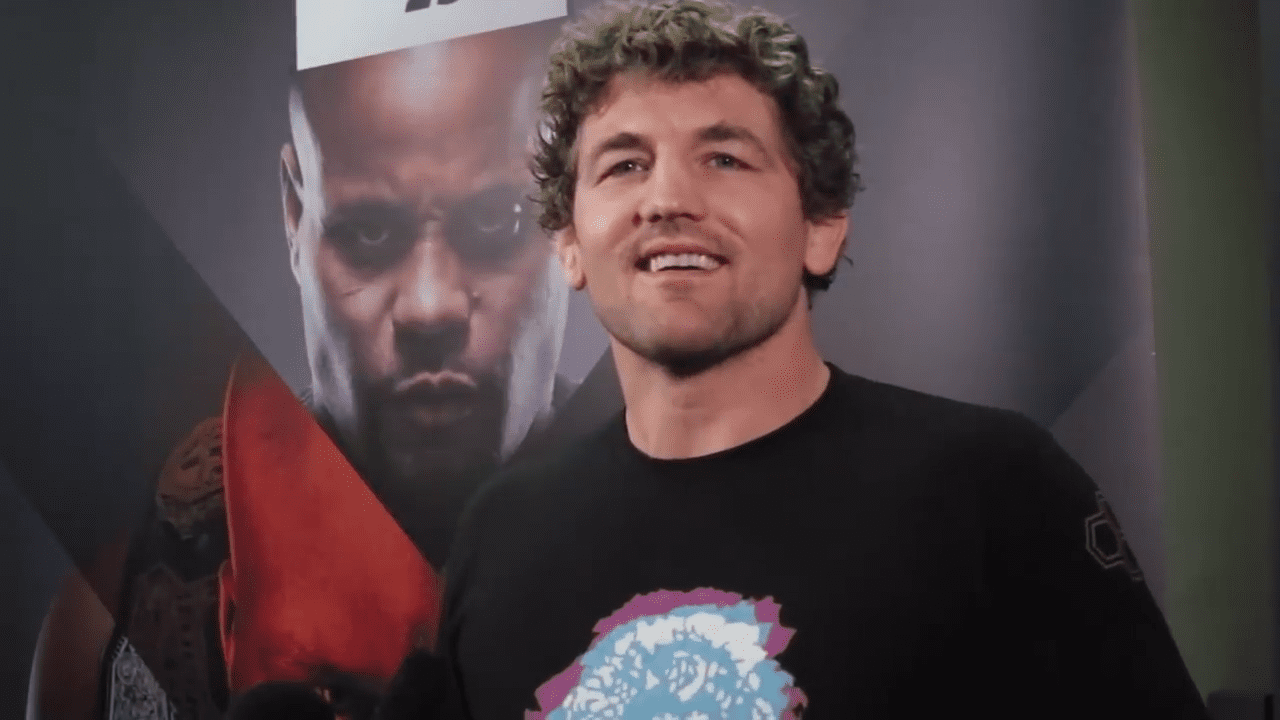 When Ben Askren came into the UFC after years on the outside, there was a number of potential fights for him in the UFC welterweight division that would have fans intrigued.
Certainly, that's an aspect Askren himself was aware of. Over the course of the last two weeks, the undefeated 170-pounder called for bouts with a number of the top UFC welterweights, including Colby Covington, Darren Till and more. During that time, the only one he had relatively nice things to say about was Robbie Lawler — exactly who the UFC are pitching him against.
For Askren, that's a sign that his new bosses wouldn't mind him getting handed an immediate 'L'.
"He's probably the guy in the top five with the best opportunity to beat me," Askren said, speaking with ESPN. "He has pretty good wrestling and he's obviously a heavy striker. If you want someone to beat me, that's probably the best you'll find.
"Come on, man," he continued. "It's obvious. They don't want me to win. [UFC president Dana White] will deny it, but he should just come out and say, 'I don't like Ben Askren. I think he's a jackass and I want to see him get beat up'.
"That'd be cool, and I would take no offense to that whatsoever."
But while Askren might be disappointed with the opponent choice, he's still prepared to do his job.
"There are a bunch of guys I genuinely dislike that I could have fought," Askren said. "I actually kinda like Robbie Lawler. I would have preferred someone I don't like, because it would have been so much more fun.
"I think it will be all right, though. It may take away my ability to talk trash, because it would be fake. But Robbie is a former UFC champion, he's really tough. I don't feel the UFC did it wrong at all. I feel it's a good matchup on a good card, the first pay-per-view in the ESPN era, if you will. I was really happy to be put on this card."
Comments
comments