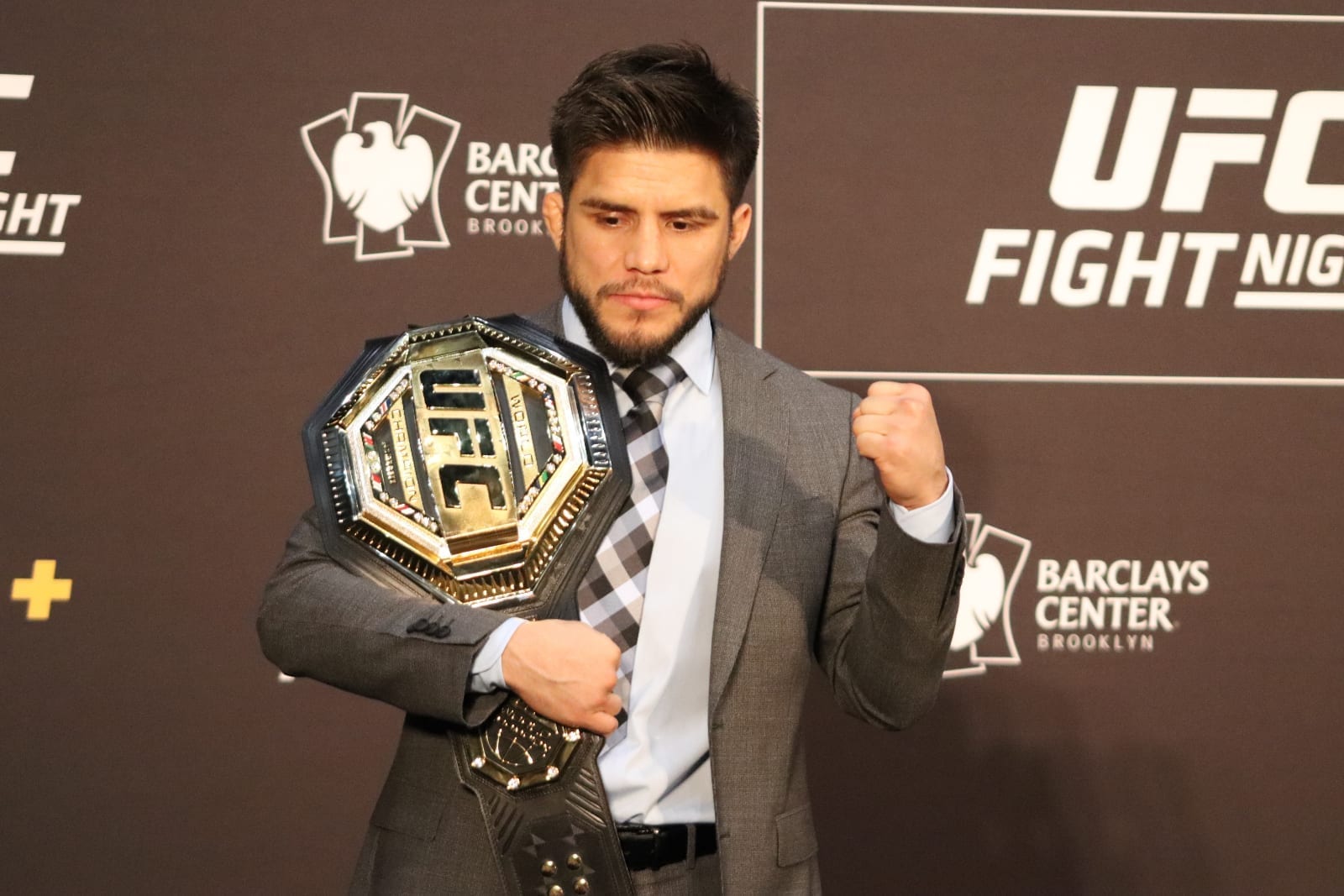 Henry Cejudo knows the time is approaching where he's going to have to pick either his bantamweight or his flyweight title to defend going forward.
While UFC president Dana White had suggested Cejudo could reign over both so long as he was able to make the respective weight classes, Cejudo's being sidelined by a shoulder injury has put pressure on the double champion as the UFC look to move forward with their bookings.
Now, while Cejudo has options in both divisions, he believes a meeting with the UFC next week could result in a bit more clarity — including the possibility one of those belts gets vacated.
"It's stressful having to hold up two divisions," Cejudo said, speaking to Brett Okamoto during a media event earlier this week. "I don't want that stress on me. So I am gonna have to choose. … 135 seems more appetizing to me, to be quite honest with you. There's just more color, you don't have to cut as much weight.
"But there is a loss on my record against Joe (Benavidez), and that stings a little bit."
Should Cejudo end up staying at 135 pounds, he pointed to both Dominick Cruz and Frankie Edgar as guys he'd like to meet, citing a desire to beat another legend of the sport. Plus, he says, with Cruz things are starting to get a bit personal.
"I'll hurt him and that's the reason why, at 135, he's my number one pick," Cejudo said. "Because I want to hurt him. I think he's a smart aleck. He's a smarty pants and I really don't like that and when you meet Dominick he says a lot about you.
"Every time he fights somebody he always talks about their character and to me it's about being an entertainer, selling a fight. But I don't like him. I don't like Dominick. I want an easy fight. I want a tuneup fight so Dominick Cruz, if you're watching, you're gonna bend the knee to Triple C."
–
Comments
comments