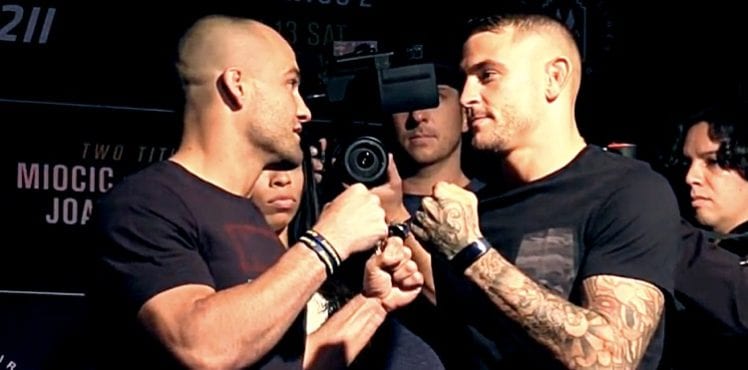 Henry, the head coach of Eddie Alvarez who was defeated by second round TKO by Dustin Poirier in the UFC Calgary main event, explains that anything said between him and Poirier in the aftermath of the fight was in "the heat of the moment" and that there are no hard feelings remaining between either party.
The incident stems from Henry approaching Poirier in the cage after the fight to congratulate him, only to be rebuffed in his attempts to shake hands.
"I walked up to Dustin to congratulate him," Henry said via MMA Fighting. "He says, Get the [expletive] away from me. Which I did. I'm like, you know what? It's his moment. I want him to have his moment. He deserves it."
Poirier would later explain his hostility by saying that he assumed that Henry and the rest of his team echoed Alvarez's sentiment that Poirier had "quit" in their first fight — a no-contest more than a year ago, resulting from an illegally-thrown knee from Alvarez.
"The few [interviews] that I did, I talked very, very highly about Dustin," Henry continued. "I said how he loved he was. We've had hundreds of guys come to our place to help with sparring and Dustin was the most loved."
Henry added that Poirier sought him out backstage to apologise for his conduct.
"He was great, man," Henry said. "I don't even know if he went to the doctor first. He ran to find us first. Before he even went to the doctor, he found us, he apologized to our whole team. That's just a good dude. It was the heat of the moment. I just wish he would have known the things I was saying about him beforehand.
"He's such an honourable dude, man."
Comments
comments