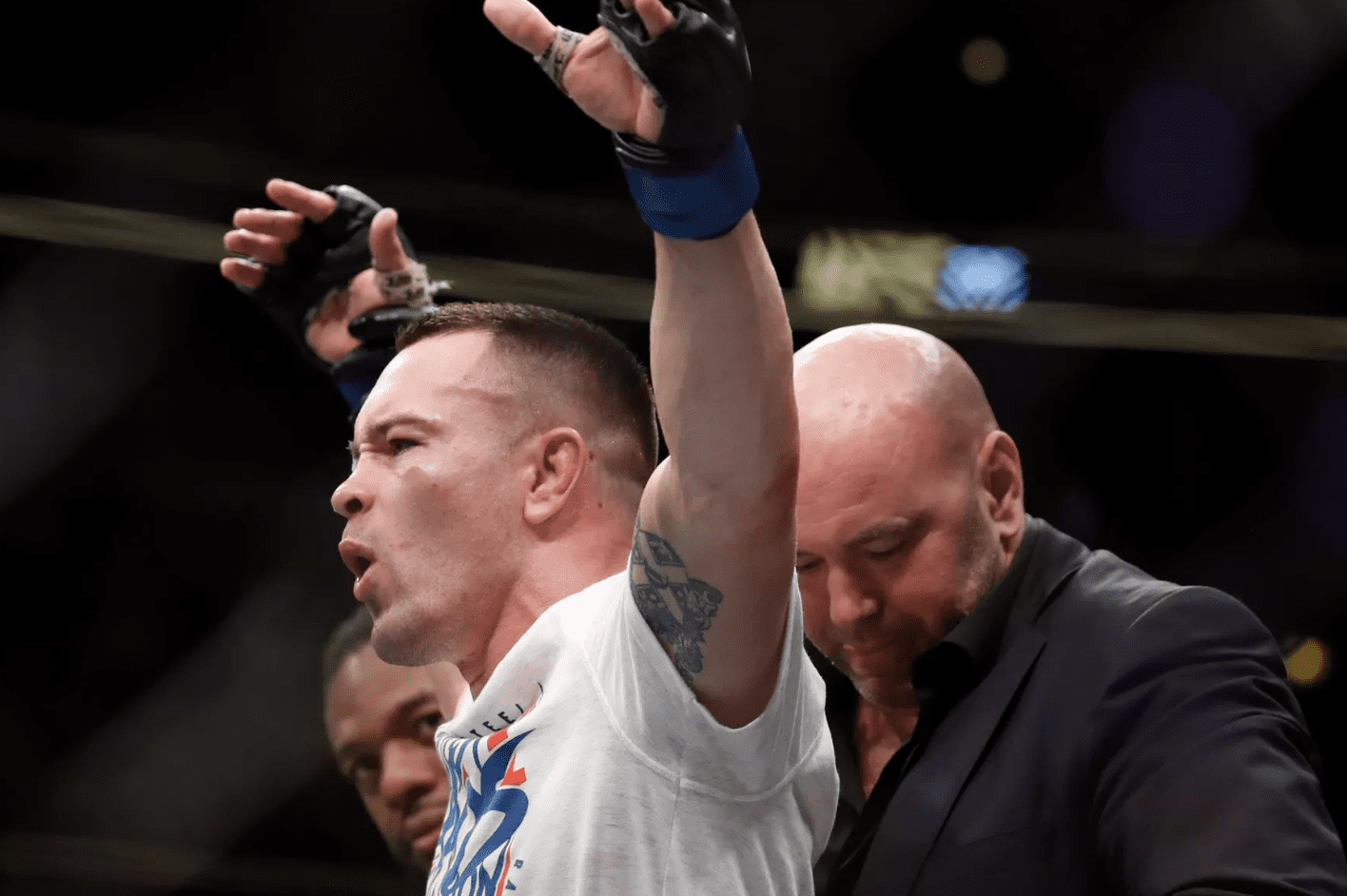 There is perhaps no sport on earth in which athletes engage in public disagreements with their superiors quite as much as in the UFC.
Of the several disputes between fighters and UFC brass which have unfurled throughout the company's 25+ year history and continues to today, the age of social media has amplified the thoughts of mixed martial artists as much as any other sport on earth. Some fighters, such as Colby Covington, embrace it, commanding sizeable followings online and regularly taking part in podcast interviews.
However, Dana White says fans should give pause before believing everything they hear from a fighter.
"I told you, you hear a lot of things publicly, but then you see the reality, whether the fights happen or not," White said on The Schmozone (via BJPenn.com) of Covington's current status. "You get a lot of chatter and a lot of noise, but one of things you should know by now about me is that guys have deals, I try to get fights done.
"I've dealt with the toughest guys in the business from the Brock Lesnar's to the Tito Ortiz's," he continued. "You name it. The guys that are the tough ones deal with, and I've always gotten fights done. So, when you see someone talking publicly and the fight doesn't happen."
Since losing a wild fight to Kamaru Usman last December, Covington's next step has been unclear. He has talked up the possibility of a rematch with Usman, or what would be a highly-sellable fight against rival Jorge Masvidal, but another name mentioned has been that of another rival: Tyron Woodley.
The ex-champion recently announced that he had been offered a fight with Covington, which he said he accepted, but little has been heard since suggesting, perhaps, that White's comments may well be attributed to that. Time, however, will surely tell all.
Comments
comments