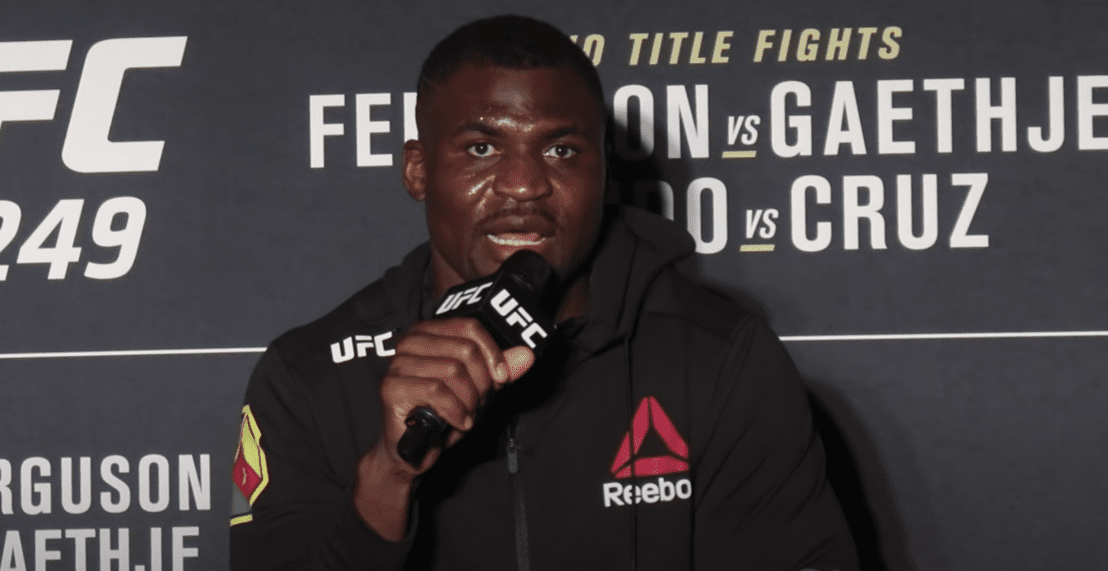 While talk of boxing versus mixed martial arts has died down somewhat of late, for the past six months or so Francis Ngannou has been the target of numerous boxers interested in a cross-sport contest.
The heavyweight contender has been the target of a public campaign from both Dillian Whyte and Tyson Fury, with Whyte even working with promoter Eddie Hearn to put together an interview (which wasn't aired) to promote the idea.
During that interview, also called an e-press conference, Whyte alleged Ngannou had been dropped by boxer Joe Joyce in sparring — a suggestion Ngannou found particularly egregious.
"I didn't know the guy but as much as I can tell about him, you can't take his word for credit," Ngannou said, speaking to iFLTV. "That's something for sure. The only thing I trust in Dillian Whyte is his fighting skills because you see that in the [ring], but everything that came out of his mouth isn't worth nothing."
As for Fury, who last year said he'd be interested in competing in the UFC after finishing his work in boxing, Ngannou is more than happy to test his mettle against one of the best in the world.
Hell, Ngannou says, now the idea has gotten into his mind, he might just work harder to make it happen.
"Me and Tyson Fury have been back and forth for a little while," Ngannou said. "Lately we haven't talked about it anymore, but he also mentioned the idea of coming to MMA and fighting me somehow. Then I agreed a challenge, I offered to return him the favour in the ring, because I'm gonna beat him up in the Octagon. He seemed serious because at some point he went and posted some video of him training with Darren Till to get ready for his MMA career but I don't know.
"I'm here. If they don't come, I will go find them."
Comments
comments