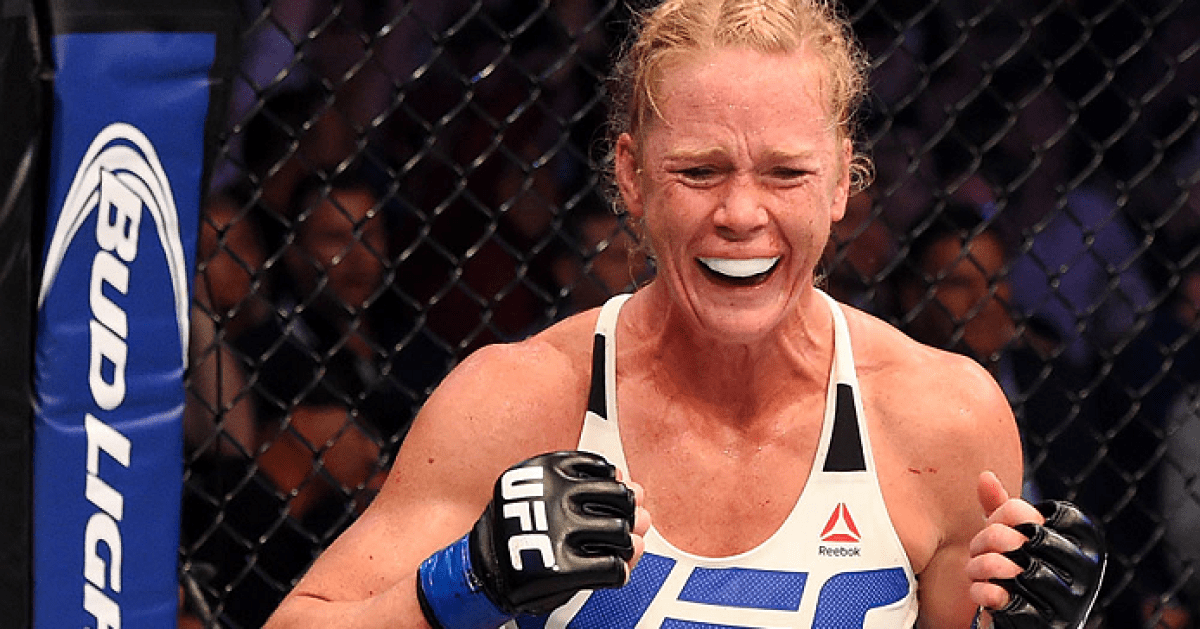 Holly Holm is back.
'The Preacher's Daughter' has been going through a rough patch in her career recently, dropping three straight bouts since a late 2015 title-winning finish of Ronda Rousey placed her on the summit of the MMA world but she is now one step closer to the peak once again after scoring a stunning third round finish of Bethe Correira in the UFC's return to Singapore on Saturday.
After a tentative opening couple of rounds which saw both fighters hesitant to commit (referee Marc Goddard issued a dual warning for timidity in the second frame), Holm exploded into action in the third landing the same left headkick which defeated Rousey a year and a half ago and followed up with a punch to the grounded Brazilian fighter to draw the stoppage from the referee.
With the win Holm improves to 11-3 in her MMA career and is very much back on track to being in the conversation to title contention once again. Correira on the other hands, drops to 10-3-1 overall.
WOW!!! Another HUGE headkick from @HollyHolm at #UFCSingapore!!! pic.twitter.com/w2feuAxuDB

— UFC Europe (@UFCEurope) June 17, 2017
Elsewhere on the card, Andrei Arlovski lost his fifth straight fight after dropping a decision to Poland's Marcin Tybura who outworked the former heavyweight champion on the ground after some close strikes on the feet.
Colby Covington earned arguably the biggest win of his career, out-pointing Dong Hyun Kim through three rounds and former lightweight champion Rafael Dos Anjos' welterweight bow was a successful one as he won a clear cut decision over Belgian striker and former Strikeforce champion Tarec Saffiedine.
Comments
comments