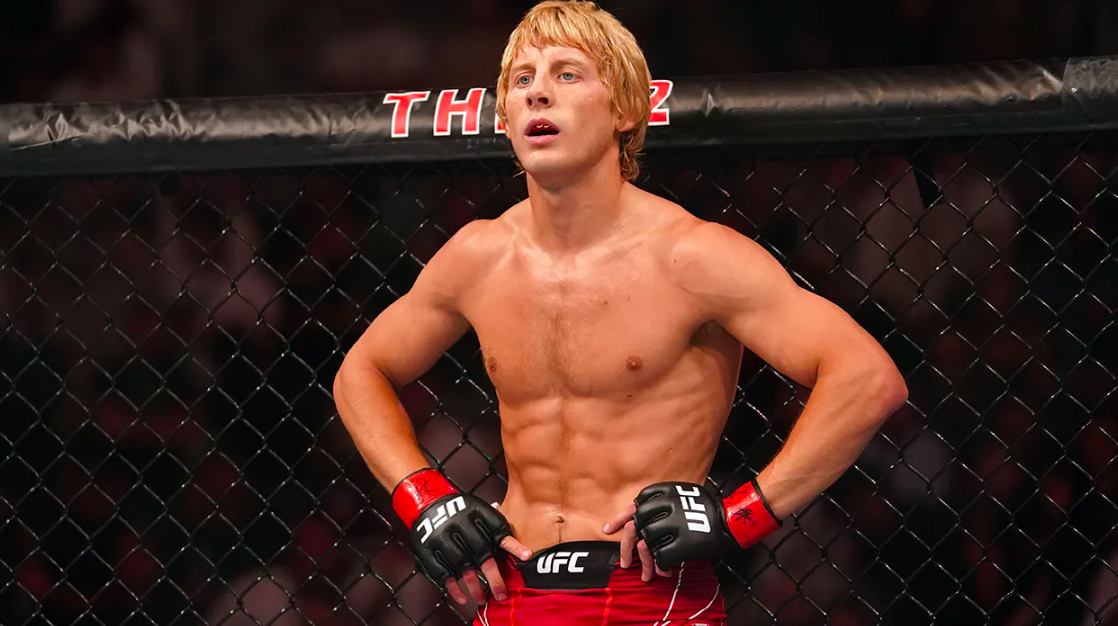 Paddy Pimblett says he is going to need to see some type of assurances before he considers sparring Jake Paul.
Pimblett, who fights Jared Gordon this weekend in the UFC 282 co-main event in Las Vegas, was recently the subject of a callout from YouTube boxer Jake Paul who took considerable umbrage with Pimblett appearing to suggest that Paul's boxing career was fugazi. Paul subsequently made an offer: come to Puerto Rico to spar him. If Pimblett 'wins' the sparring session, he gets $1 million. If Paul wins, Pimblett must join up with his fighters' union plans.
But while Pimblett says he has no fears as to how the sparring sessions would go, he isn't so sure that Paul would keep up his end of the bargain.
"I'm sick and tired of this narrative. It's stupid and pathetic; you're disrespecting the own GOAT of your own sport. You're saying that Anderson Silva is a criminal, that he is a fraud. I have a proposition for you; since you wouldn't rig a fight, let's spar. Fly to Puerto Rico – I'll get you a private jet – and we can do five three-minute rounds of boxing," said Paul in a social media video.
Pimblett soon offered a riposte on his own YouTube channel.
"[He made the offer] knowing full well I'm fighting next week," said Pimblett. "Lad, I will spar him anytime. Anytime. You know what I mean? But the thing is, lad, you'd have to get the million put in like an escrow because I know he'd just bump me. He wouldn't give me a million dollars after I beat him up."
It remains to be seen whether or not this is just more talk from Jake Paul or if it leads to an actual contest in the sparring ring, but one would think that things will become a little clearer after this weekend when Pimblett chases what would be his fourth win in the UFC cage against Gordon, a fighter generally considered to be his toughest test yet.
Comments
comments