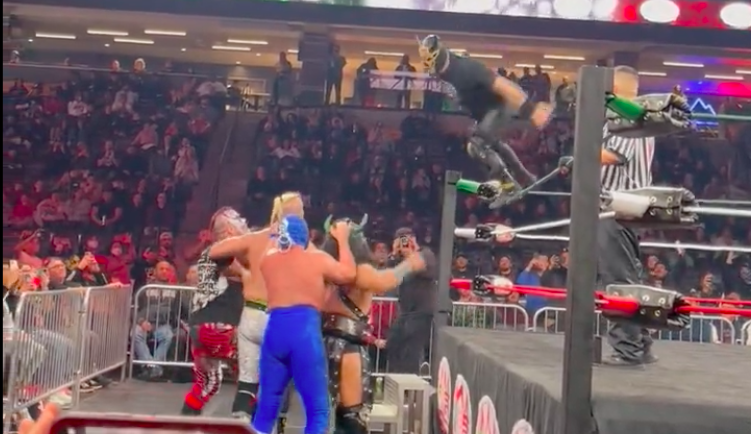 Former UFC heavyweight champion Cain Velasquez has made his first public appearance following his February arrest for attempted murder.
The retired mixed martial artist was arrested earlier this year for allegedly pursuing and discharging a firearm in a high speed pursuit in Santa Clara, California, during which he was reported to be following a vehicle containing a passenger who was alleged to have abused a close relative of the fighter.
He was incarcerated for several months following the incident but was released from custody in November after posting bail pending further court proceedings for which he is facing a lengthy prison sentence, but was recently granted permission by the court to appear at a pro wrestling event in Arizona, footage from which you can check out below.
El Toro!!! @luchalibreaaa pic.twitter.com/Vk83uS49ZO

— Denovias In The Morning (@kanovimack) December 4, 2022
Cain Velasquez had a really solid showing Saturday night in his return to lucha libre with AAA pic.twitter.com/lfjVzCQTLY

— Marc Raimondi (@marcraimondi) December 4, 2022
Cain Velasquez is out here having the time of his life. Man can still go. pic.twitter.com/8RaPnbmOhP

— Shaheen Al-Shatti (@shaunalshatti) December 4, 2022
"Thank you. To be here in front of you guys, right now — it's a dream come true," Velasquez said following the bout. "I truly appreciate all that you guys have always done supporting me (and) my family. Thank you guys forever. Forever. My heart is happy to be here with you guys. I will always continue to fight, forever. Keep going up. Forever. Thank you guys."
Comments
comments