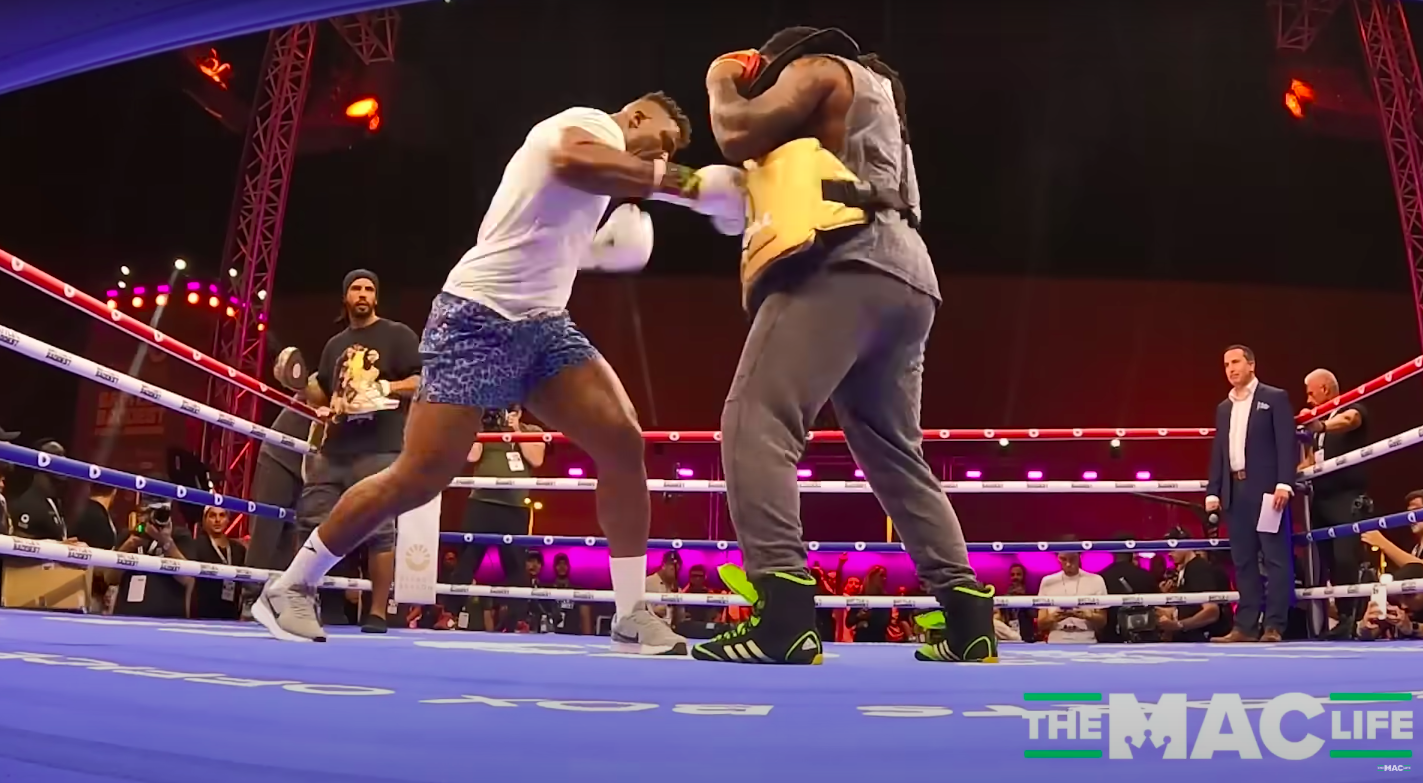 It's safe to say that Francis Ngannou changed a few opinions on Saturday night.
Just three or so days ago, the boxing establishment was signalling that that Francis Ngannou wouldn't lay a glove on Tyson Fury in their blockbuster boxing match in Riyadh, Saudi Arabia — an opinion which, to be fair, was largely mirrored in the mixed martial arts community. But now that Ngannou has proven that he not only can hang with the upper echelon of the division but also knock them to the canvas, some of the sport's key names have changed their tune as to what Ngannou can achieve in a boxing ring.
One such figure is Frank Warren, Tyson Fury's UK promoter, who has been effusive in his praise for Ngannou in the aftermath of the fight — in part likely due to his desire to tie Ngannou up to a promotional deal.
And according to Warren, there's at least one name in the boxing rankings that Ngannou would walk through with ease. "He'd beat Manuel Charr all day long; him and Joe Joyce would be a good fight," Warren said, in an interview with Metro.
Charr, a 39-year-old German, holds a pro record of 34-4 (20 KOs) and has won each of his last six contests dating back to 2016. He has, however, come up short in some of sterner tests in the ring, including against Vitali Klitschko and Alexander Povetkin. Joe Joyce, meanwhile, is coming off two successive defeats to Zhilei Zhang. Both are older than Ngannou, too.
"He has come out of this a huge star, a hero,' Warren added of Ngannou. "He is now in a position to be in massive fights and I will have a meeting with him and his people about working together. The rematch could end up being as big as the Usyk fight.
"I will offer him a top-level fight, he is solid, an athlete. He'll get into the top 10 after that and based on that performance, I would give him a shot against anyone in the top 10 and I think he'd beat at least five of them right now.
"The Tyson rematch, if it happens, would be massive. It's all about Tyson wanting to do it. He might turn round and say he's had enough."
However, it appears certain that Ngannou will aim higher than a fight with Charr or Joyce, and more towards another blockbuster bout with the likes of Deontay Wilder or Anthony Joshua. And even that is a sentence most didn't expect to read this time last week.
Comments
comments