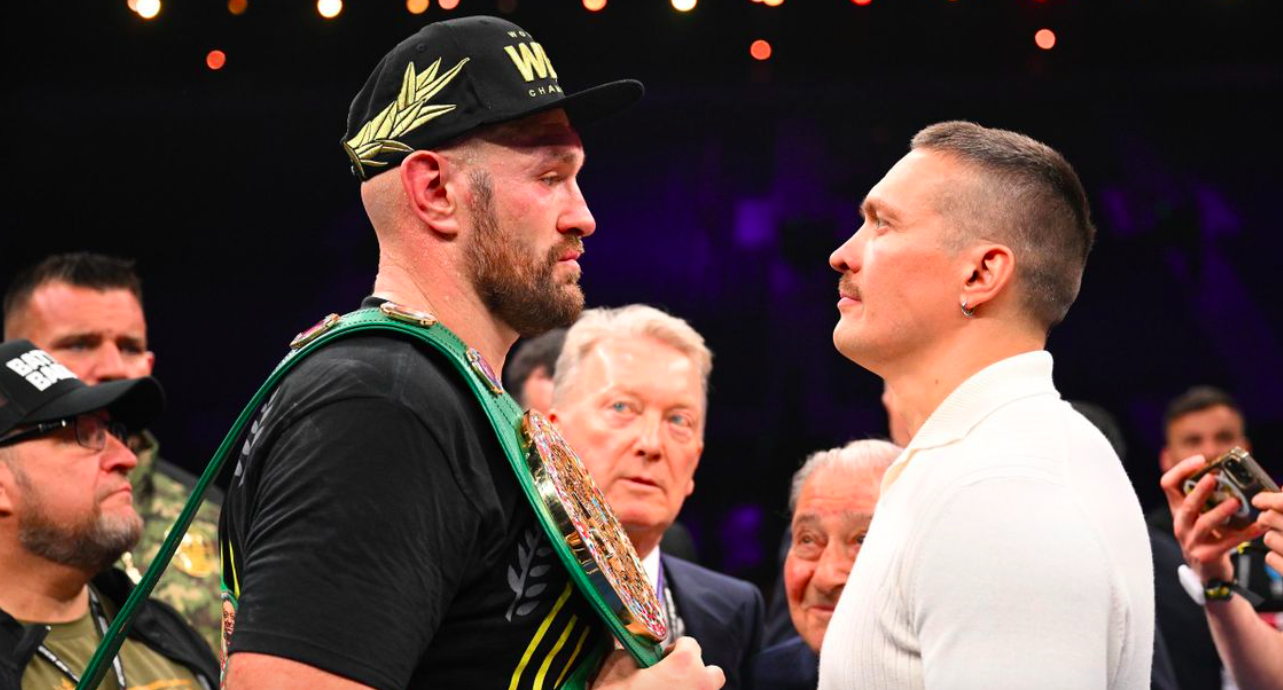 Saturday night threw a pretty significant spanner in the works for the boxing heavyweight division's first undisputed title fight of the four-belt era.
A few eyebrows were raised when the unification bout between WBC champion Tyson Fury and the man who holds the rest, Oleksandr Usyk, was announced for December 23rd before Fury had even stepped into the ring with Francis Ngannou last Saturday night — and it appears as if that decision has delayed the fight until next year.
"Yes we are going to see it," Fury's UK promoter, Frank Warren, said to talkSPORT on Monday morning. "It'll be on in the new year and the date will be announced in the next few weeks. Tyson wanted a fight on the 23rd but he won't be ready. That was a tough fight for him, he has a couple of bumps and bruises. He's been in camp for twelve weeks and he can't be expected to go straight into a camp having had that type of fight. It was a much tougher fight than any of us expected it to be.
"But it will go on, and that will be when he is 100% right — and that will be early next year."
However, it appears as though Usyk's team will not agree with Warren's version of events.
"Uncle Frank [Warren] says some sneaky things," Usyk said to Boxing King Media of the potential delay to the unification bout. "We have a contract that says the fight has to take place on 23 December. Let Fury vacate his title first, then he can take his rest. Tyson — we must fight, we must do it, 23 December. See you in the ring. I love you."
Fury's comments pre-fight are also noteworthy: "Usyk has to fight me in December, doesn't have a choice. He signed the contract, so if he doesn't, he's breached contract and he gets sued. So he doesn't really have a choice."
However, speaking to the media on Sunday with a heavy bruising around his left eye, Fury said: "We'll put the biggest fight of our generation on, the fight of the century for the undisputed championships of the world. See you all some time next year. Have a good Christmas if I don't see you, and a happy new year."
Comments
comments