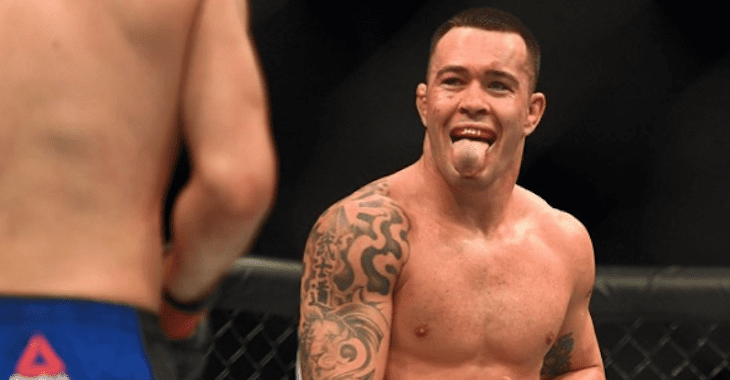 It seems to be the fight to make at 170-pounds but Gilbert Burns says that fight fans shouldn't hold their breath if they're hoping to see Colby Covington take on Khamzat Chimaev.
Chimaev soared up the welterweight rankings after his exceptionally entertaining showdown with Burns a couple of weeks back, indicating to most that the hype which had enveloped him since he debuted with the UFC in the summer of 2020 was indeed real. The identity of Kamaru Usman's next opponent remains somewhat of a mystery as of now (though it could well be Leon Edwards), meaning that Covington is without a dance partner if he is looking to re-establish his credentials near the top of the division.
On paper, a fight between the first-ranked Covington and the third-ranked Chimaev makes sense to practically everyone — except, as Gilbert Burns puts, it Covington who he suggests isn't keen to risk his sport against the surging contender.
"That's a tough fight, but first thing is first — Colby has to accept the fight and I don't think he will," Burns said to MMA Junkie. "I don't know why, but I just have a feeling he won't accept the fight. That's the feeling that I have.
"I think it will be a very tough fight, a very, very close fight. But I just don't think he'll say yes. I just don't think. Maybe Belal [Muhammad] is there and they make Belal vs. Khamzat. I said I'll be ready for a rematch, so we'll see. I want big fights, that's what I'm looking for next. But I don't think Colby will fight Khamzat."
Furthermore, Burns alleges that Covington has been very selective on who he fights outside of his two defeats to Usman — with the likes of Jorge Masvidal, Tyron Woodley and Robbie Lawler all having experienced losses before they fought the brash former American Top Team member.
"Because lately, he's just getting the fights against guys that are coming off a loss and he picks and chooses," Burns said. "I just don't think he will do it. I don't know. It's a feeling that I have. He's not taking this fight."
But if it happens, Burns says he has an idea of how it would go down.
"Very close fight, we have to see Khamzat in five rounds and Colby did a couple of times," Burns predicted. "Very tough fight. I don't know if Colby can wrestle him. I don't know if Colby can take all the punches. Colby definitely doesn't have the power in his hands to hurt Khamzat. I see Khamzat maybe the favorite in this fight."
Comments
comments