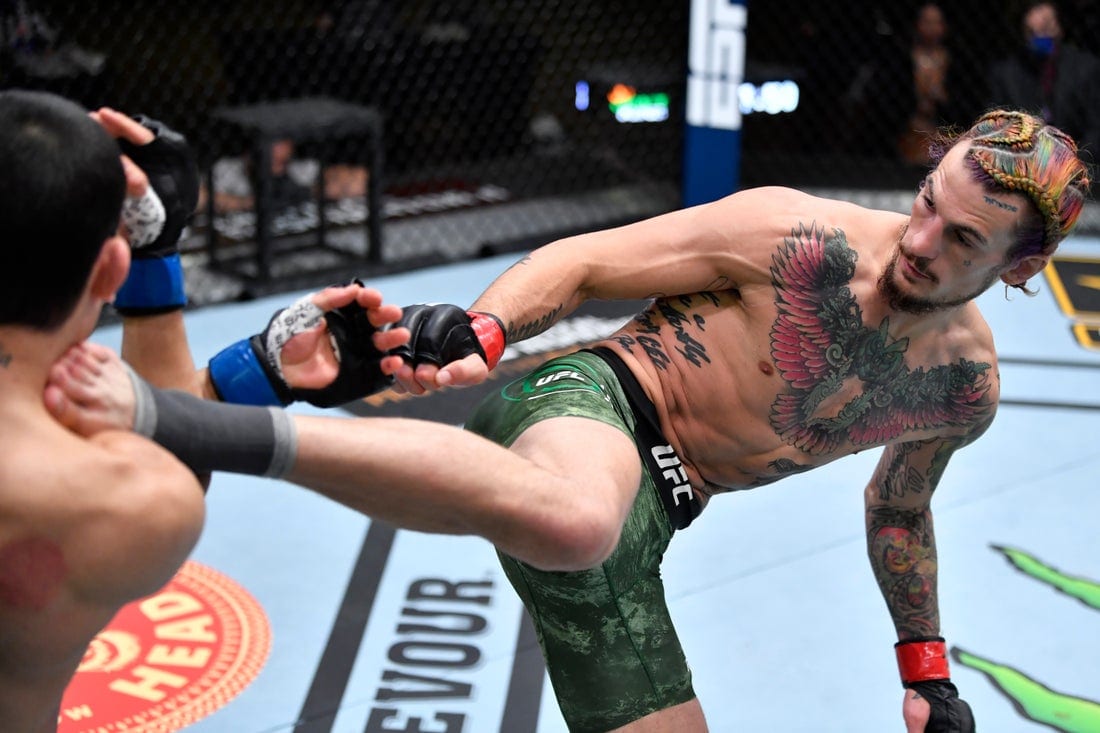 Throughout his rise to contendership status in the UFC's bantamweight division, rising star Sean O'Malley has made clear his admiration for Conor McGregor.
O'Malley has openly admitted that he has used McGregor's own rise through the sport as a blueprint for his title ambitions — but more than that, he has said that he sees the Dubliner's status as the sport's unchallenged box office king as something to follow.
But with McGregor having been absent from the cage for well over a year since suffering a serious injury to his lower left leg in the summer of 2021, O'Malley — who is expected to fight for the 135-pound title in 2023 — 'Suga' says that he is keenly looking forward to McGregor's return because the sport just isn't quite the same without him.
"I wanted to come in and take over the sport, and then Conor did it," O'Malley said on his podcast.
"Dude, I miss Conor. I was watching the best of moments of Conor vs Chad, Conor/Jose, Conor vs Cowboy. Dude, the press conferences.
"Dude, that sh*t. Even still, watching it is motivational and inspiring. Just like, f*ck, that motherf*cker took the sport to a new level. You feel different when he walks out, when it's his press conference, at the weigh-ins. Everything is different. I watch that and I'm like holy sh*t, I'm getting there."
Comments
comments