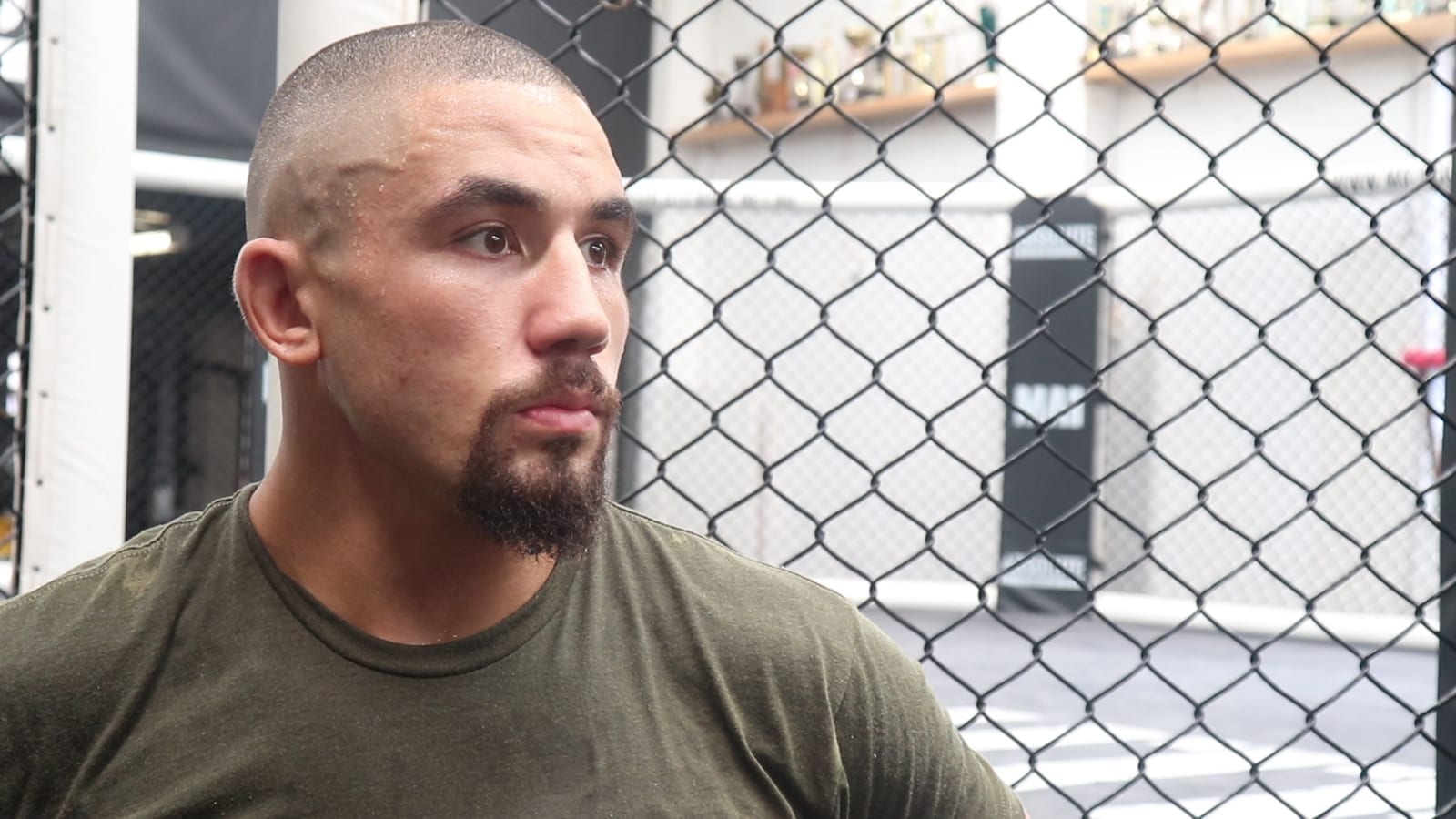 In what was a top-to-bottom card of high entertainment in Saturday night, perhaps the biggest shock was Dricus du Plessis' second round stoppage of former UFC middleweight champion Robert Whittaker. 
The South African, who is now 6-0 in the UFC (20-2 overall) and still just 29-years-old, earned himself a title shot against 185-pound champion Israel Adesanya with his conclusive showing against the Australian — and as far as Whittaker is concerned, the right man won on the night as he delivered a message upon his return home.
"Congratulations to Dricus," Whittaker said in a video posted to social media early on Tuesday, after adding that he is in good health following the fight.
"He showed up to fight, I didn't. That's the nature of the beast. You can't have a day off. Is what it is. I will say that I do believe challenges and hardships and obstacles that get presented to you that you overcome make you stronger. Build character, make you a better man and by fact a better athlete."
— Robert Whittaker (@robwhittakermma) July 11, 2023
Whittaker's title chances in the middleweight fold took a big blow on Saturday night. Not only did he surrender a potential title shot against Adesanya, he also ceded ground to other contenders in the division who — perhaps crucially — don't already have two defeats on their record to the champion, as Whittaker does (2019, 2022).
But that said, Whittaker is determined to make the most of the sting of defeat and vowed to return to the cage before 2023 is out.
"I will come back stronger from this," Whittaker said. "I'll come back hopefully by the end of the year. I want to get in the octagon by the end of the year to get in there, close the year on a win, and bring back the 'Reaper' you guys all know.
"But that's me. I'm gonna enjoy a couple weeks now with my family just resting and recalibrating, recharging the batteries. Then I'll get back in the gym, get back to work, and come back better than ever. Thanks again, everybody, and stay tuned."
Comments
comments