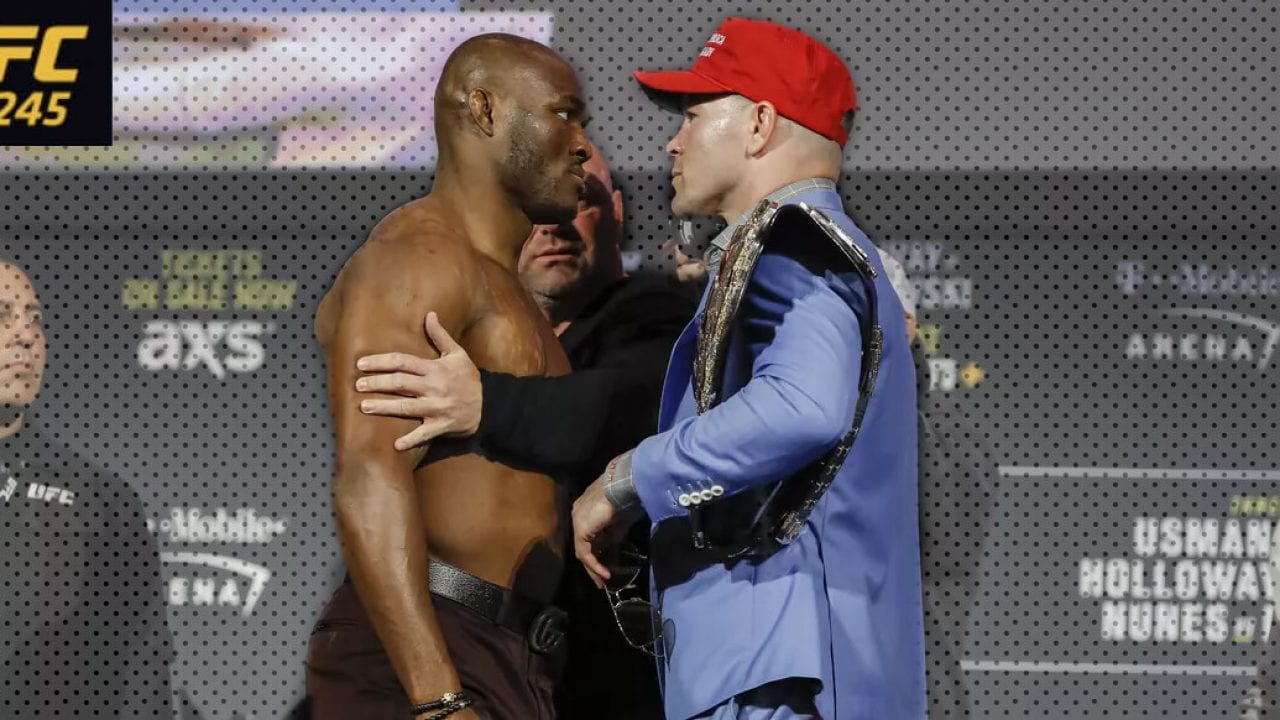 UFC welterweight champion Kamaru Usman says that rival fighter Colby Covington missed out on a big opportunity by refusing to accept a fight with Leon Edwards next month.
Covington was thought to be top of the queue to take on the luckless Edwards when his scheduled contest with Khamzat Chimaev fell apart for a third time earlier this month. But with the third-ranked Englishman determined to keep his place on the March 13 card after fate conspiring to keep him out of the cage since a July 2019 win against Rafael Dos Anjos, a deal couldn't be reached to make the Edwards-Covington fight — with the bout instead handed to divisional dark horse Belal Muhammad.
But Usman, the man who defeated Covington by late TKO more than a year ago, says that 'Chaos' should be taking any opportunity which could advance his own title aspirations.
"I think he made a huge mistake, a tremendous mistake," Usman said to MMA Junkie. "Who turns down a paycheque? He turned down a paycheque. That's horrible. You can't do that. I mean, maybe he's not hurting for money. But you can't turn down a paycheque. Then on top of it, you turned down a chance to really remind the fans."
View this post on Instagram
Usman continued, saying that Covington's absence from the cage isn't exactly straightening his case for a rematch — with him having fought just once (a late stoppage win against Tyron Woodley) in the 15 months since he lost to Usman.
"I understand, you've got to win. But that's one win in how long? Woodley's coming off a two-fight, three-fight skid. It's a tough one to basically say, 'Oh, all right, you've got one win. You're back in.' For a guy that's coming off a two, three-fight skid, that was a tough one.
"For you to sit here and demand, 'Oh, yeah, I've done enough. I demand a shot' … First of all, you weren't (the UFC's) favourite in the first place," Usman added. "You're not. So you can't sit here (and say that). It's not that you're selling mad pay-per-per views. You don't really do that, as well. So for you to sit here and demand something like that, I think it's ridiculous. I think the best way for you to solidify your title shot is to go out there and fight.
"And what better way than to knock off the No. 3 (ranked) guy? He's on his way up. He's making the claim to the throne that he deserves that shot. What better way than to knock him off? He failed to do that and I think he made a tremendous mistake."
Comments
comments