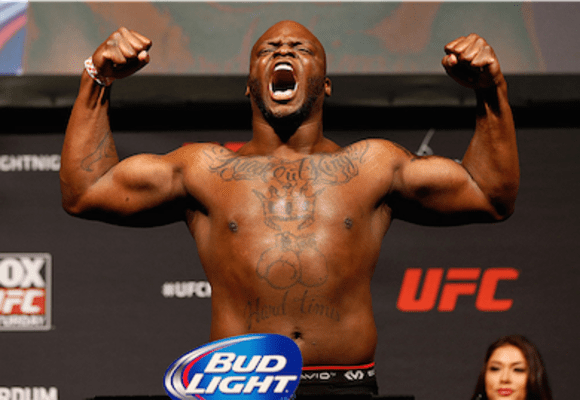 One of the in-built blind spots in mixed martial arts can be what happens immediately after a one-shit, fight-ending shot has been delivered.
Some fighters (Lyoto Machida being a good example) have restrained themselves from delivering extra punishment to a knockout out opponent while others — as is quite clearly allowable by the unified rules of the sport — opt instead to keep fighting until the referee signals otherwise.
Such an instance came in last weekend's UFC main event in Las Vegas when Derrick Lewis swarmed on Curtis Blaydes after felling the highly-ranked heavyweight with a punishing uppercut, before punctuating the finish with a few shots on his defeated opponent.
The extra shots — two of them — weren't received well by Blaydes' corner who immediately protested to Lewis in the cage, but 'The Black Beast' said afterwards that it isn't his job to stop the fight, and that responsibility falls entirely on the third man in the cage.
"Because his corner, his coaches was talking about, 'That was bullshit.' I was saying that's not my fault, that's Herb Dean's fault," Lewis said to the media, including TheMacLife, at the post-fight press conference.
"I'm going to keep fighting until the referee pulls you off. That's with anyone. Same thing could happen to me. I'm going to just keep fighting until the referee says stop."
Whereas some fighters chase the type of walk-off knockouts that can take centre stage in their highlight reels, Lewis instead says that his job is to ensure that the fight is over. Plus, in the heat of the moment it can be difficult, he says, to pull your punches.
"I can't just turn the switch off just like that," Lewis said. "I know some fighters could do that, but I can't do that. I've got to wait until the referee pulls you off them, cause you never know what happens. Anything can happen. He could turn into 'Undertaker' and sit straight up and eat all those shots. You never know. You've got to keep going until the referee says chill out."
Comments
comments