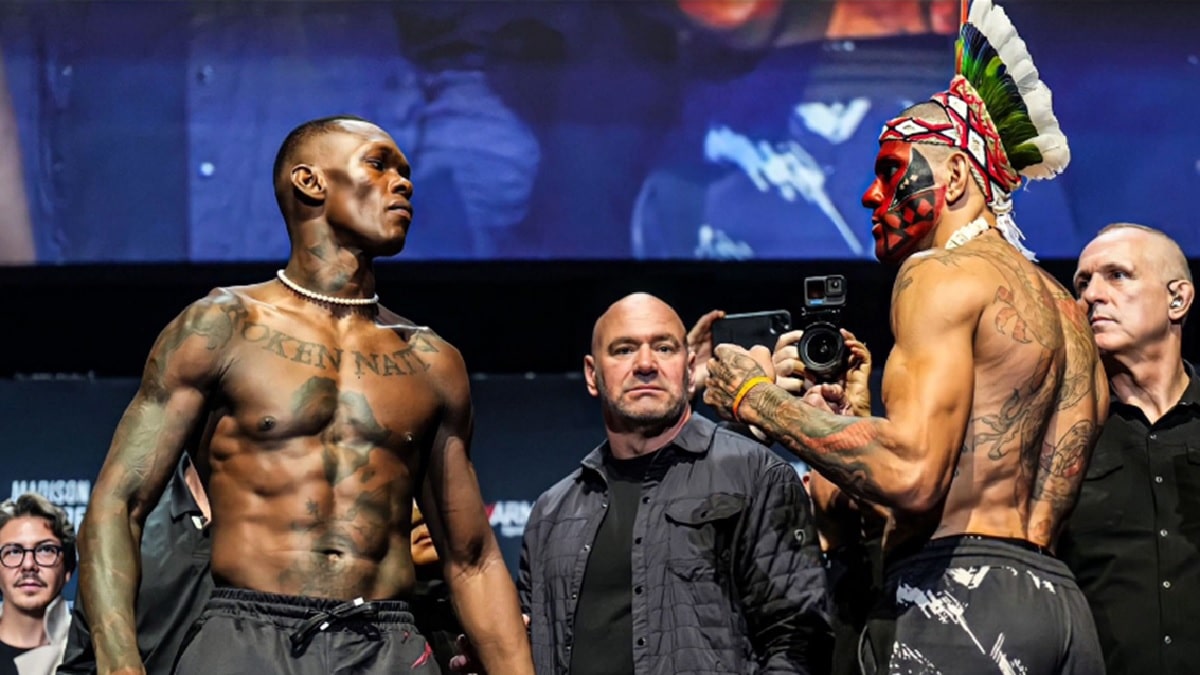 If there was another ten seconds in that first round in Madison Square Garden last year, things could have been a lot different.
Inside the world's most famous fighting arena last November Israel Adesanya, who was seeking payback for two prior defeats against Alex Pereira in the kickboxing realm, landed a combination in the closing seconds of the opening frame which buckled Alex Pereira's legs. But instead of pushing forward, ostensibly to finish his rival, the bell sounded to bring a close to the furious pace of the first round.
From there, we know what happened. Pereira, one of the sport's most devastating strikers, rallied to claim a fifth-round TKO win, dethroning Adesanya as the UFC's middleweight champion and scoring his third successive win against the Nigerian-born Kiwi.
But ahead of this weekend's rematch in Miami, Florida which tops the UFC 287 card, Adesanya says that both men know exactly what can happen in that cage.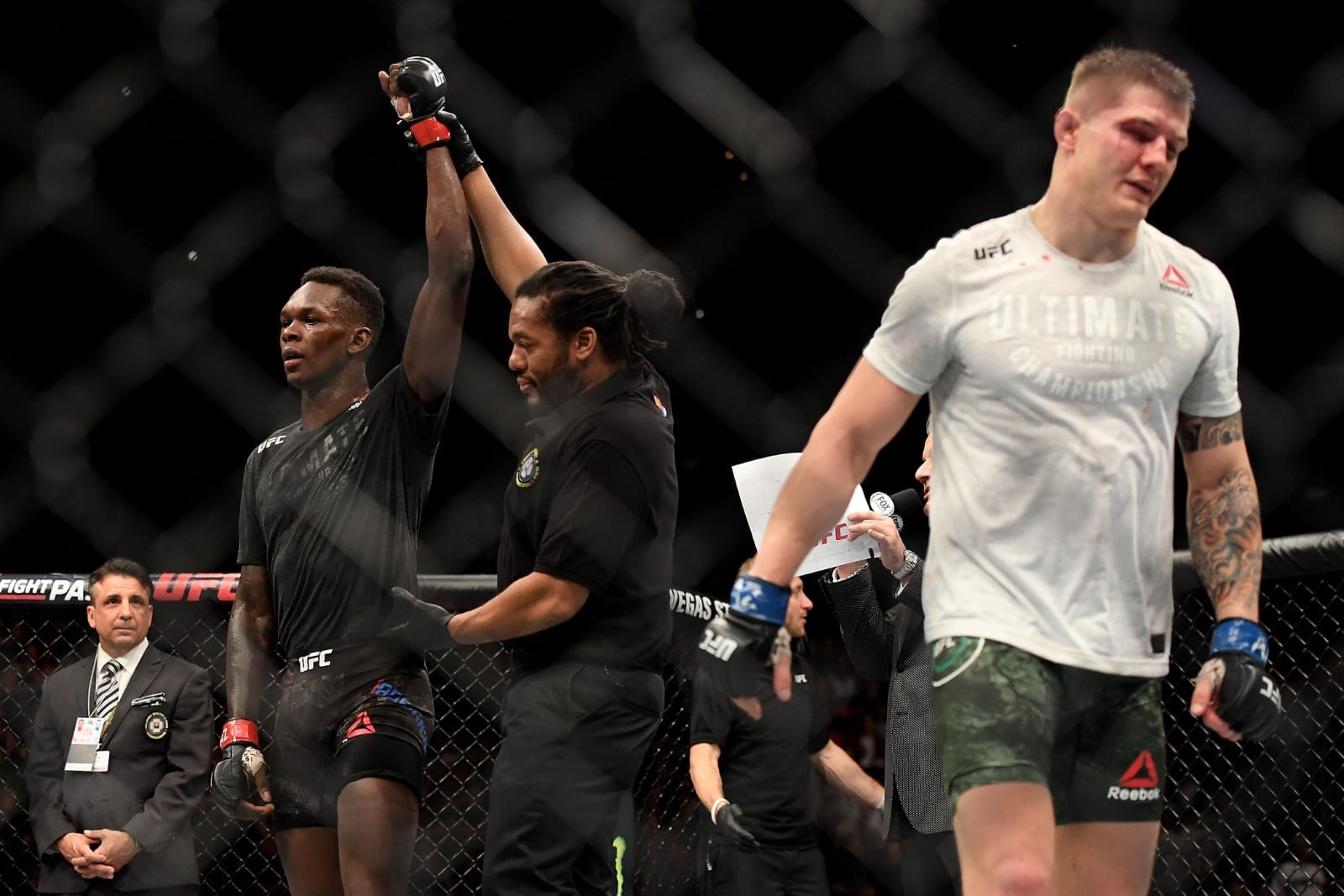 "F*ck all the bullsh*t" Adesanya said to the DC & RC show, via MMA Fighting. "He and I know, f*cl the fans, the reporters, all that. He and I know exactly what I can do to him. I know what he can do to me. Each time I've fought him, I'm always winning until I'm not. If it was like say he just beat my ass from f*cking bell to bell then f*ck, I'd probably still be this confident, I'd still talk sh*t, but it's not been the case. I'm always beating him, I'm always dominating him until he finds that way to win.
"That gives me a challenge. I love challenges. It gives me a challenge to rise to the occasion. Example: this weekend it gives me an opportunity to remind and show people how great I am. I love being in this position because not everybody can be in this position and thrive. I can."
And this time around, that's exactly what Adesanya is predicting.
"Stay true to myself, stay true to my style, and remind people how great I am," he said of his path to victory. "We live in this goldfish era where people forget exactly what's happening in my history because people forget, that's just what it is. I don't blame them, it's human nature. But it takes me and staying true to myself, staying true to my team, and staying true to my values as a man and as a fighter. That's what's gonna get the job done this weekend."
Comments
comments