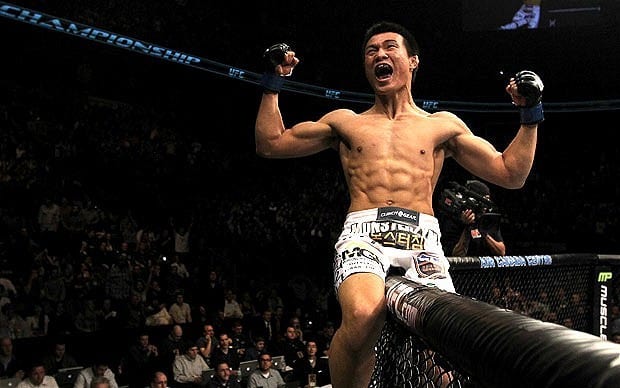 Chan Sung Jung, better known as the Korean Zombie, made a successful return to action this past weekend when he eased past Dan Ige via unanimous decision in Las Vegas — and next on his radar is a fight which could take him to the summit of title contention in the UFC's featherweight fold.
Zombie rebounded from a loss in his last outing to forthcoming title contender Brian Ortega last October as he showed his class in a hard-fought but deserved win against the tough Ige but as he chases his first title opportunity since his unsuccessful bid to seize the 145-pound title from Jose Aldo in 2013, he has identified Max Holloway as the opponent to get him there.
"Max, he doesn't have punching power, but I have punching power," said Jung post-fight.
"This fight really gave me the confidence that I can mix it up and I can be the world champion. Definitely I want a title shot first.
"If I can't get a title shot then I'm willing to fight Max, but I respect Yair and don't want to do the way of kind of jumping between those two when they were already set to fight."
Holloway, meanwhile, is currently on the shelf after being forced to withdraw from an upcoming fight with Yair Rodriguez due to an undisclosed injury. There is no indication as of yet as whether the UFC will attempt to rebook that particular fight, and with no concrete information available as to Holloway's injury, it remains unclear as to when the Hawaiian will be eligible to return.
Comments
comments