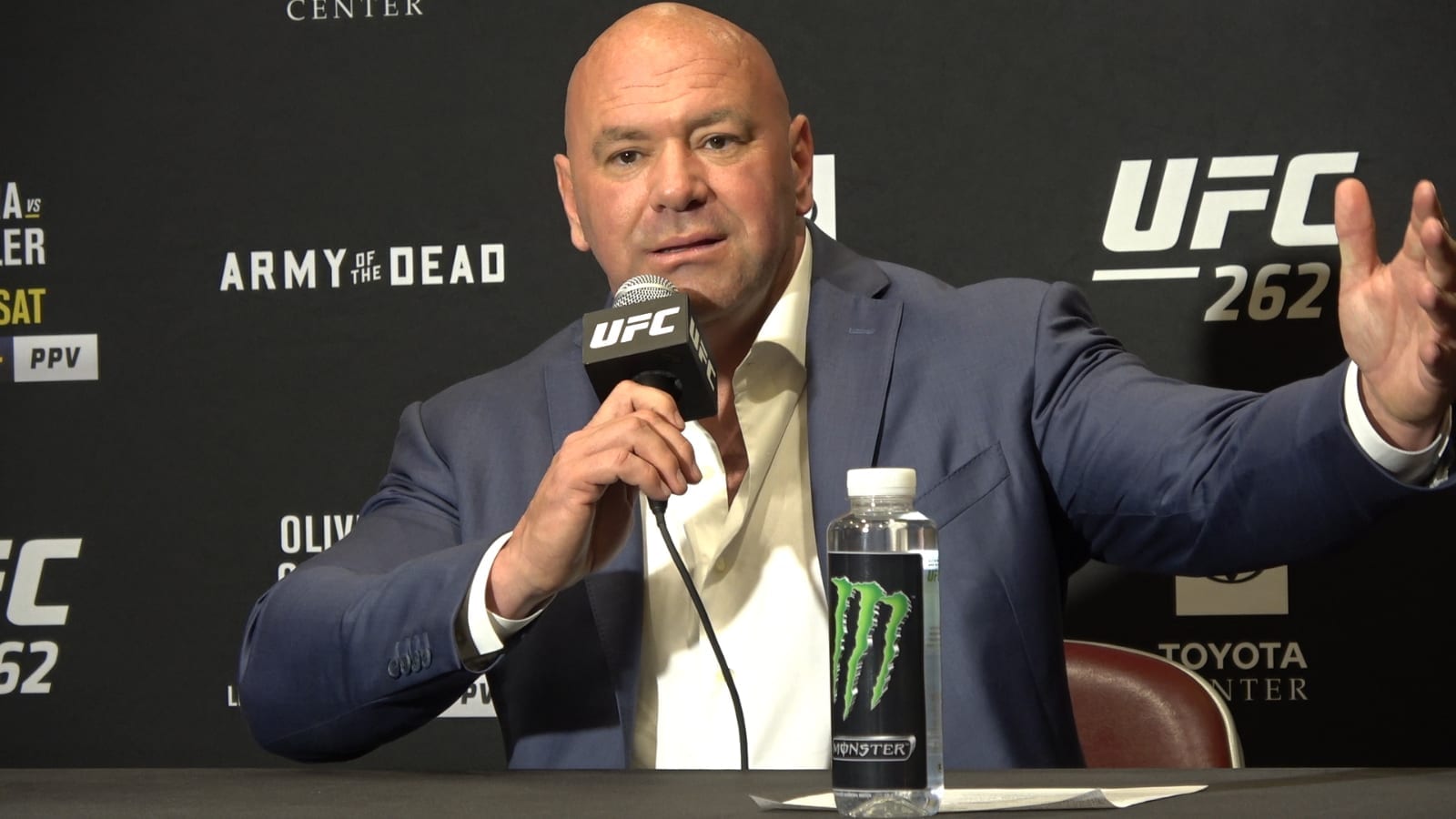 Much like he did in the past for the likes of Kelvin Gastelum, Dana White has decreed that Paulo Costa is now a light heavyweight fighter after the Brazilian's weigh-in woes ahead of his fight with Marvin Vettori last weekend.
Costa forced the fight to be moved to 205-pounds after admitting two days before the weigh-in that he was a full 25-pounds over the middleweight non-title limit, prompting the Vettori fight to be moved up a division. Costa ultimately blamed the situation on a bicep injury which he says restricted his ability to train and cut weight — but White was unmoved by the explanation.
"He's a light heavyweight," White told the media, including The Mac Life, in Las Vegas on Saturday night. "He was in shape. It's not like the guy showed up out of shape, or the guy has lost his mind and wasn't training for this fight and just showed up and was overweight. He obviously trained. He can't make '85. It just goes to show you that he cannot make 185 pounds."
White admitted that the fight was an impressive one, and said that Costa should face no further punishment than having his purse docked by the Nevada commission for his weigh-in mishap. But make no mistake, he said, Paulo Costa is a 205-pound fighter.
"We absolutely tell you where to fight when this happens. He's going to have to fight at 205," White said. "Had this thing not worked out the way that it did, he'd have been on a plane to Brazil with no money," White continued. "He would've been put back on a plane, flown back to Brazil, and wouldn't have made a dime on this fight. So when you talk about prizefighters that are getting money to actually get in and perform — when they perform, then he had to give up 20 percent of that. So I think that's punishment enough, plus you guys [the media] beat him up pretty good this week too, and deservedly."
Costa, for his part, stated that he feels he can compete at both 185 and 205-pounds but White presented a road block to those plans.
"Yeah. This is going to be fun," White said. "I promise you it's not [your division]."
Comments
comments