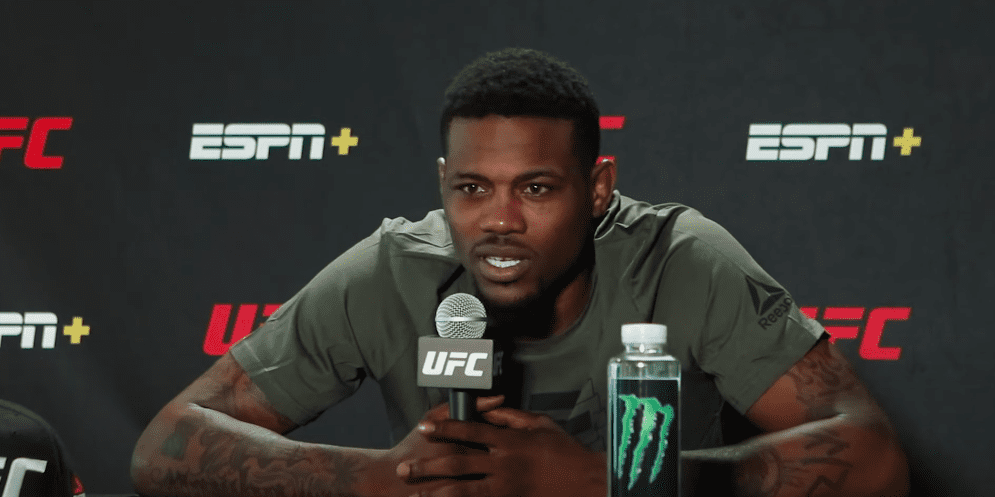 Kevin Holland was one of the fighters to truly announce himself throughout the abridged UFC calendar last year.
Holland first fought in May of last year and would fight four more times before the year was out, winning each of those five fights to rise up the 185-pound rankings and land in contention for a potential title bout in 2021. That journey towards gold will be made easier on Saturday night if Holland is able to get past Derek Brunson in his maiden UFC main event — but after that, Adesanya is in his crosshairs.
"He just went and lost his last fight. He ain't the champ," Holland said to the media, including TheMacLife, in Las Vegas Thursday.
"Right now, as far as I'm concerned, his opinion doesn't really matter. I have the longer winning streak. He's coming off a loss. I guess they could say that was at 205, but in my eyes, a fight is a fight.
"I'm down to go to any weight class that I can make it to. I think you guys don't really understand what I say when I say I woke up today at 188 pounds. I got here at 192, 194 pounds. I'm a light guy. I'm already doing what Israel Adesanya tried to do against Jan Blachowicz every time I step in here at '85.
"You guys just don't notice it because of my frame. Now if I was fighting at '70 this whole time, you guys would be like, 'Oh, my God. Now, he's coming up to '85. That's a big jump.' Just don't get caught up in the hype so much."
Hype, though, is a constant when it comes to fight promotion — and Holland may serve up a few more helpings of it with another impressive performance in the cage this weekend.
Comments
comments