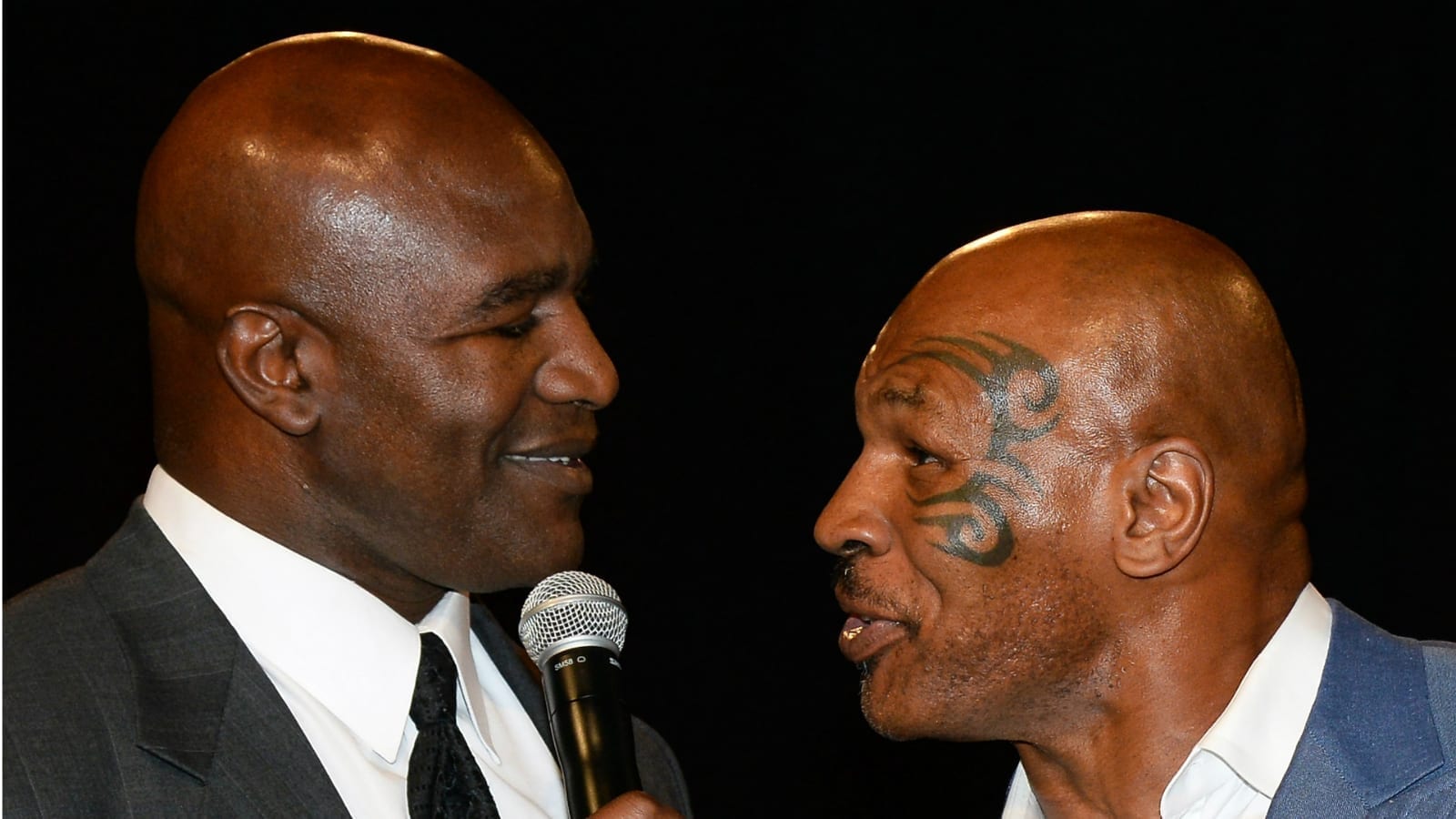 He may be fast approaching his 55th birthday but Mike Tyson has no interest in pulling the reins on his recent return to the ring.
Tyson, the youngest heavyweight champion in history, returned from a 15-year hiatus in November to both fellow legend Roy Jones Jr to an eight-round draw in a highly-lucrative exhibition — and given the outstanding success of the fight, Tyson says that he is close to announcing the details of his next fight, which is expected to take place in Florida in late May.
"I felt better than I anticipated," Tyson told Canelo Alvarez, his trainer Eddy Reynoso and former UFC double-champ Henry Cedjudo on an episode of his Hotboxin' podcast of his ring return last year.
"I thought I would be a little more nervous than I was. But, I was relaxed. I felt like, wow, I could do some more, I could punch more combinations, I could do this and do that. I said, 'Wow, this is interesting.' And I want to do it again, and I want to do it against someone I could go all out on. It made me interested in wanting to do it again. I wanted to go the distance. I didn't want to knock anybody out. That's what people expected, but I wanted to go the distance."
The identity of Tyson's next opponent hasn't yet been announced but heavy speculation suggests that it could be against his former foe Evander Holyfield, who defeated Tyson in a pair of fights in the mid 1990's — the second of which produced one of the more infamous moments ever seen in a boxing ring when Tyson chewed off a chunk of Holyfield's ear while in a clinch position.
However, the two ring icons have since mended fences ahead of what could be a hugely profitable fight for both.
Holyfield last competed professionally almost a decade ago where he defeated Danish heavyweight Brian Nielson to end his career with a record of 44-10-2 (1).
Both Tyson and Holyfield have stoked rumours of the potential fight repeatedly on social media and it seems likely that we can soon expect some official word from the fight's organisers.
Comments
comments