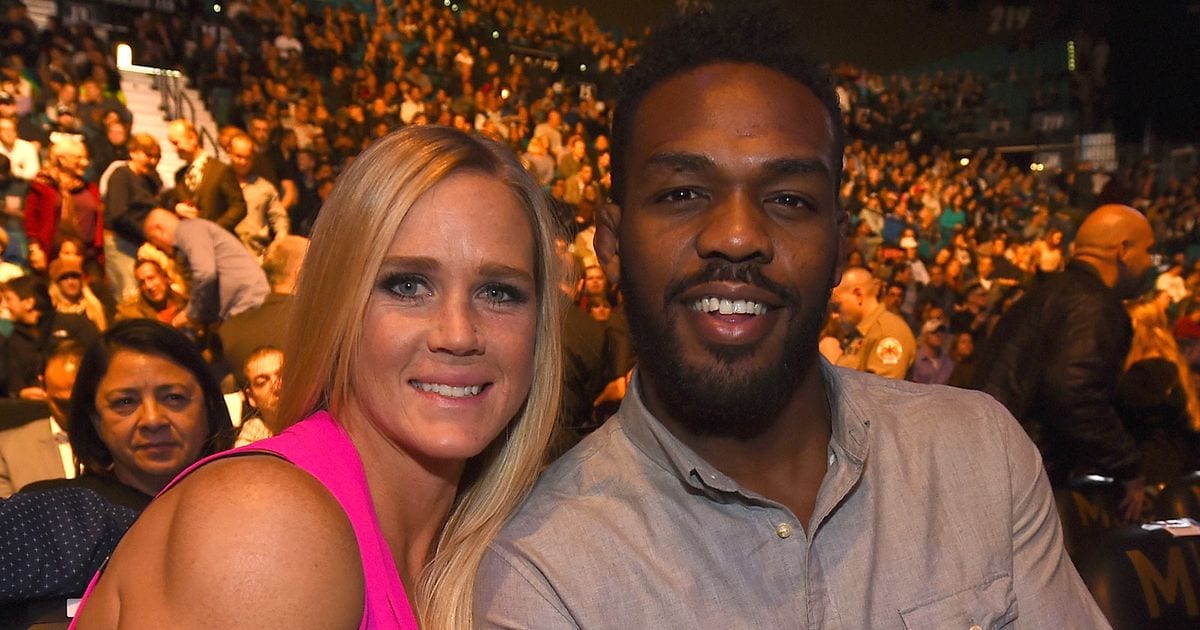 It isn't ideal to have the wind essentially sucked from your sails minutes before walking to a high level cage fight but that is what happened to Jon Jones at UFC 239 last weekend as he watched his close friend and teammate Holly Holm suffer a knockout loss to Amanda Nunes in their bantamweight world title match-up.
Jones suffered no such fate but for the first time in his entire career one of the three cageside judges scored the fight for Jones' opponent, Thiago Santos, but once five rounds elapsed it was clear to most that Jones had done enough to claim a marginal victory in a performance which won't rank particularly high among his all-time best.
But as Jones detailed after the fight, seeing a close friend get knocked out just minutes before you are about to engage in the very same activity isn't exactly ideal preparation.
"It was very hard for me to witness that," Jones admitted post-fight. "Mentally, I had to be prepared for anything. I've had a few nights where my teammates have come up short. And my coaches always tell me, 'Jon, you just need to keep your head in the game.' It was tough for all of us because the room was just so silent."
Jones saw a disappointed Holm just moments before he made his own walk to the cage and made a point of acknowledging his teammate's toughness and noted that she is an ideal role model to young girls.
"I told her that I was really proud of her," Jones said. "I told her just being a woman that's willing to go out there on national TV and face someone like Ronda Rousey and face the Amanda Nunes' of the world, like, dude that is Barbie doll worthy. Little girls should have Barbie's of Holly Holm because she is truly courageous. It takes a lot to do what she's doing. To be vulnerable in front of the world. I told her she has nothing to hang her head about."
It is unclear exactly where Holm will go from here. The 37-year-old has now been defeated in back-to-back title bouts at both bantamweight and featherweight, implying that there will be a long road of contendership in front of her if she is to re-establish her championship credentials.
Comments
comments